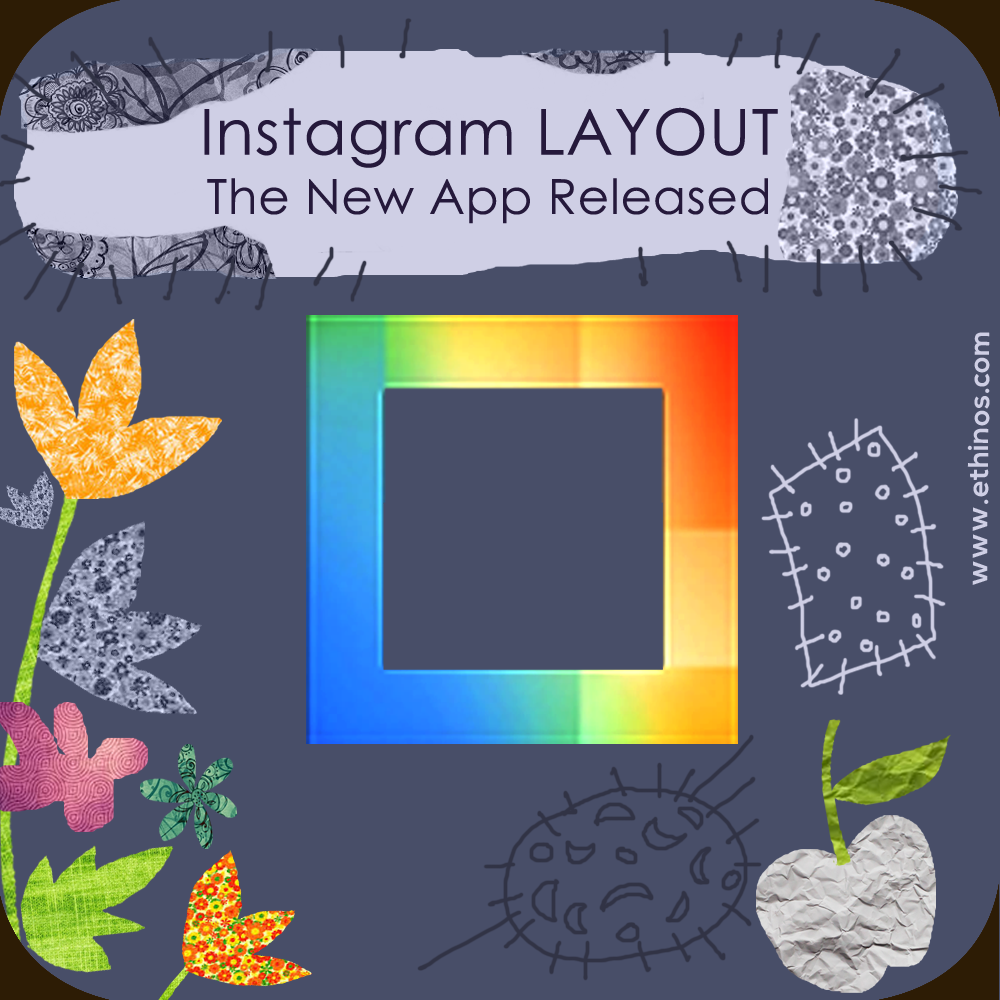 Everything You Need to Know About Instagram's Layout
The social birdie has just dropped in with a new update- a new app "Layout" by Instagram to feed all your photo collage needs. However only for iPhone users, Instagram's second spin-off app Layout, after its time-lapse video sharing app Hyperlapse launched last year in August, is soon to launch its Android version in the coming month.
Instagram's Layout app allows you to add as much as 9 photos in a single frame, the grid options of which are many. The user can either select the respective images from his/her gallery or take a new series of shots to use, manually resized or swapped.Will this tweak social media marketing?
Just a photo collage app? What's the big deal?
That's the exact thought in our mind. When the photo-sharing market is literally splurged with third-party photo editing and collage apps, like PhotoGrid, PicCollage, Picframes, Framatic and LiPix, it was nothing but wise for Instagram to feed their needs by launching its own app.
"From imagining mirrored landscapes to sharing multiple moments from an entire adventure, we've seen these kinds of visual storytelling happening on Instagram and we're inspired by it," shares the makers on the Instagram's official blog post while announcing the app.
One particular thing which strikes our attention is even the non-instagram users can use the app. Quite an apparent move by the makers to take back all the control from other similar third-party apps, isn't it?
How does it work?
You don't need to sign-in to use this app.
Use as many as 9 photos and start tweaking with loads of filters, allowing pinch-zoom, vertically and horizontally.
A Photo Booth option also let you play good in the selfie-game and create an artful collage.
Multiple-platform sharing options which does not includes Twitter for the reason of some awkward rivalry between the two apps.
Twist in the whole story
If sources are to be believed, there already exists an app for Apple users with similar name- Layout, created by an Independent Developer Mike Swanson, who runs the development company called as Juicy Bits. Not only it carries the similar name but it is also used for the same function i.e. the collage making process. And he doesn't seem to be happy from this recent development by Instagram. He wrote in his blog post, "Is it just me, or does it seem insincere for Instagram to release a similar app with the exact same name only differentiated by the inclusion of their company name?," he wrote in a blog post. "Do you think they'd be OK with me releasing an app called 'Instagram from Juicy Bits?' Neither do I."
We just hope it will get introduced on the Android platform soon. Till then, happy collage-making all you iPhone holders.
Did you like this blog? Have any feedback to share? We're just a comment away.
Rachita is a part of Ethinos social team, helping clients with social media strategies and activities