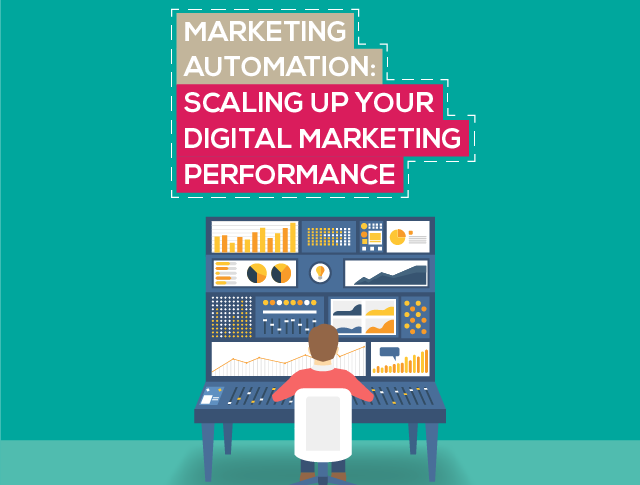 Marketing Automation: Scaling Up Your Digital Marketing Performance
If you're a marketer who hasn't heard of marketing automation, then you're probably living under a rock! Marketing Automation has been on the radar of marketing teams for quite some time now. While a small set of marketers have embraced it and have systems in place, most marketers are yet to explore or leverage the full potential of an automation tool.
Marketing automation has numerous benefits for teams with a decent marketing operation size:
Improve your team's productivity by automating many repetitive tasks
Run campaigns across multiple channels easily and get a single source of truth for your marketing performance
Improve campaign performance with more relevant/customized communication
Nurture more prospects
If you're a numbers person, here are some that speak volumes.
According to Gleanster, 79% of top-performing companies have been using marketing automation for more than 2 years
A Forrester Research report claims that B2B marketers who implement marketing automation increase their sales-pipeline contribution by 10%
A VB Insight report says that 80% of marketing automation users saw their number of leads increase, and 77% saw the number of conversions increase
What does it mean for the practical marketer? Here are the most attractive features of a marketing automation platform.
Visitor tracking
This allows you to find out who visits your site or campaign pages, how much time they spend on the site, which pages they visit, and what actions they take. Some tools also offer anonymous visitor tracking via the prospect's IP address. With access to a prospect's lifecycle data, you can pinpoint the exact stage where he/she is in, and deliver relevant messages based on actions they take!
Lead Scoring
Lead scoring allows you to gauge who your best prospects are. By assigning scores to different actions they take (E.g.: 1 if he/she is from a target account, 3 for opening a mail, 5 for whitepaper download, etc.). An aggregate lead score for each prospect helps you customize content for different sales-stages
Lead Nurturing
This is the automation part! You can create workflows within the tool in order to nurture or move the prospect ahead in the pipeline (E.g.: Send an airlines whitepaper if theyspend more than 3 minutes on your 'Airlines' pages).This also helps your sales-team to go after your hotter leads; the ones that are not sales-ready can be kept warm by your marketing content.
Targeted Email Campaigns
While there are many email marketing tools a marketing automation software will allow you to send the right mail at the right time to the right person. But do not send an email blast to all your contacts at once. You can segment your audience within the platform and send personalized email content for each segment. This gives better open and click through rates than your typical email marketing campaigns.
Landing Pages, Email Templates and Forms
These are probably the most under utilized features of a marketing automation tool. Most marketing tools have templates for your campaign setup. You can even upload your custom-code a template into the tool. But using the templates well can definitely reduce your campaign setup times, which is really helpful when you have multiple campaigns to launch.
Obviously, there are many more interesting features (a story for another day). But how do you do it right? Here are a couple of things to keep in mind to ensure the success of your marketing automation program.
Find the right partner
Ascend2 says that 63% of companies outsource all or part of marketing automation strategy planning.
Marketing automation is not a once-and-done magic potion to resolve your problems at once. A successful marketing automation program requires significant effort and discipline to keep it running. The right partner or digital marketing agency can help you find the right tool, set up the program and run the program effectively, taking a lot of your headache away. Partner teams also come with training experience, and can get the ground running from day one!
Top marketing automation tools like Hubspot, Act-On, IBMSilverpop have agency partner programs, which has a significant cost benefit for companies-the tool cost for an enterprise is about the same cost as or lower than the tool + services cost from a partner.
Find the right tool
Marketing automation tools come in many shapes and sizes (features and pricing models). While there are industry leaders like Hubspot and Marketo (which are expensive), there are tools for smaller setups like Leadsquared, InfusionSoft, and SharpSpring. And there are highly rated tools in the middle like Act-On and IBM Silverpop. In order to find the right one, you need to identify which features are the most important to you, what is the budget you wish to allocate to the program and the number of (active) contacts. The last parameter is important since most tools have a pricing model that changes based on how many prospects/individuals you send emails to every month.
So, are you ready to get started on your Marketing Automation journey? Leave your comments below. You can tweet to me at @SiddHegde or contact us HERE.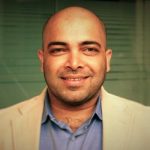 Marketer, Maven, Mentor. 3 Ms that define Siddharth Hegde, a.k.a. Sidd, Managing Director of the effervescent and ebullient Digital Marketing Agency, Ethinos. He tucks in over 18 years of sales & marketing experience under his belt, gathered from Fortune 500 and other inspiring companies that he has worked with. Sidd is a technology zealot since almost two decades, keenly tracking the interplay between technology, design, and usability across products and services. He brings to the table an industry understanding & background in digital strategy formulation & implementation. In his free time, he enjoys sailing, scuba diving, white water rafting, trekking, and seeking out the outdoors.