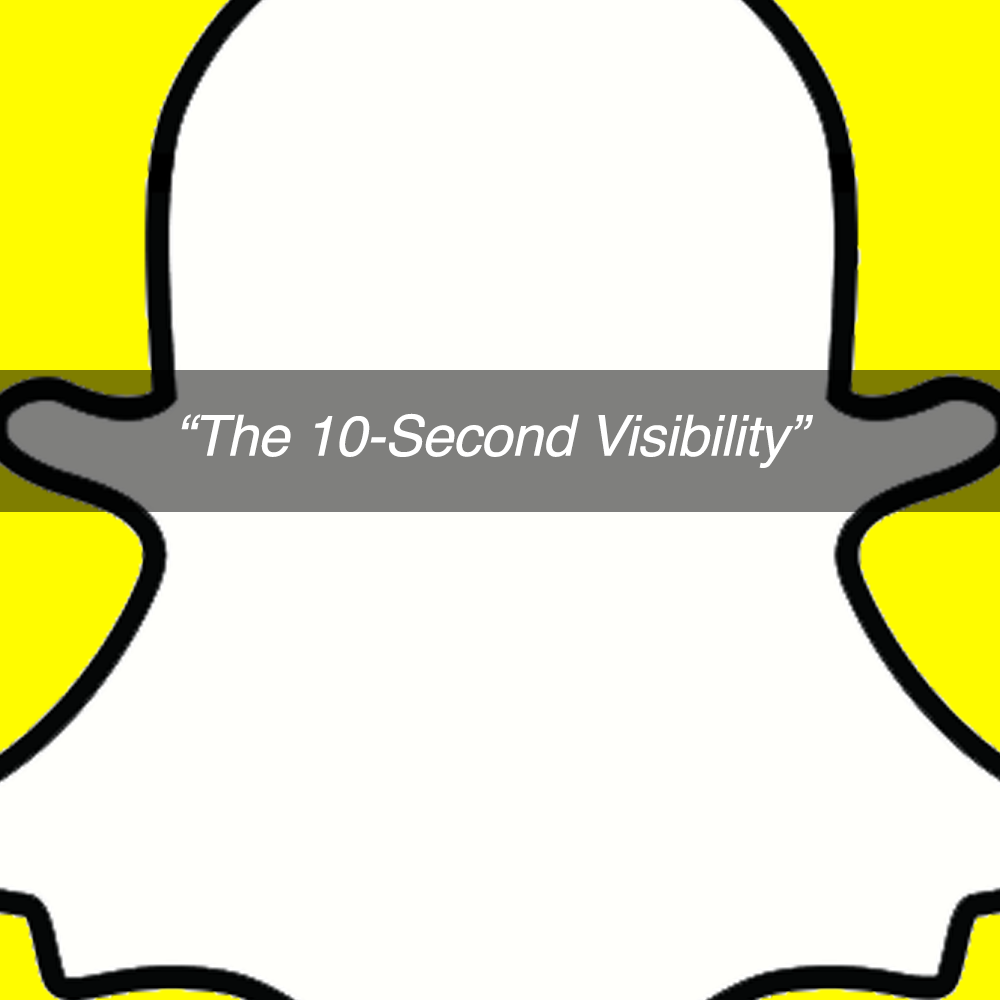 The 10-second Visibility: Brands on Snapchat
Don't Get Snapchat?
Don't worry. It isn't an app that would revolutionize or change the way you communicate. It isn't for everyone and it certainly is not the next big social network.
But it does not mean the app should be ignored entirely, especially if you're a marketer and are open to trying engaging new ideas.
So what is Snapchat?
Snapchat is a mobile photo messaging application that lets you take photos or videos, which could be sent to all the fellow Snapchat users you are connected to. But to avoid the humdrum, all your exchanged media self-destructs in 10 seconds or less.
Want to send a quick note to your friends but do not want to crowd his stream? Send them a quick snap.
Apart from sending photos and video, Snapchat recently also launched the ability to live text, chat and video call fellow users.
Is anyone using Snapchat to market their brands?
Well Snapchat isn't really the most popular and new social app to land on marketers' radars. But there's always someone wiling to experiment and quite often the ones who do experiment early see the best returns.
Want to cut through the attention crisis? better get armed with 10 seconds and a plethora of creativity to capture someone's attention entirely.
Even if your target audiences are some serious executives, it's important to grasp the environment of Snapchat. Since the beginning, Snapchat has been an app that encourages casual communication through the use of videos and photos. Evan Spiegal, co-founder,Snapchat discussed the concept of ephemerality when describing Snapchat: "Snapchat discards content to focus on the feeling that content brings to you, not the way that content looks. This is a conservative idea, the natural response to radical transparency that restores integrity and context to conversation."
Well then how do you snap your brand to glory?
According to a research by the 3M Corporation, humans process visuals 60,000 times faster than text; aesthetics, color and design have to be in tandem so that it is easily connected and absorbed by end users.
Visuals help users understand a context and emotion better. Brands have to change their method of digital storytelling in order to have an edge. We can confidently agree that visual marketing is here to stay. Whether it's Instagram, Pinterest or Snapchat, attention span of digital consumers is declining by the day. Another problem with incepting a brand is the ocean of content already available for users to consume.
If a customer has added you to their friend's list there is a 99% chance that they would open your Snapchat. If the content is specific to regions or users this might even turn into a 100%.
Brands need to give their communication rail guards a toss if they do want to captivate and engage consumers on this particular network.
Here are some ways that would definitely keep audiences wanting for more:
• Content specific to the brand.
• Behind the scene pictures and content.
• Promotional content.
• Embrace the 'naughty' screenshot. (Reward people who do take screenshots)
• Engage event attendees.
• Send Snapchat specific coupons.
If you can understand your audience well and feel that this network might help you, Snapchat could be used in some really amazing ways to craft visual experiences that would help you humanize your brand on Social Media.
Varun is a part of Ethinos social team, helping clients with social media strategies and activities