Brands Now Marketing Products Through Games
A little while ago, I was working on my laptop at home when suddenly on a website I spotted an ad with 'Top Gear – Stunt School' written all over it. I am a huge Top Gear fan and I clicked on the ad (which I never do normally) immediately. On clicking the ad, the link asked for my permission to open in iTunes. My first reaction was 'Is this a bogus ad which would harm my computer?' as I felt there was no possible connection between Top Gear and iTunes. But being an hardcore fan of Top Gear I am, I granted the permission. Then opens up a small window of iTunes where I was welcomed by a free 130 MB game which was in waiting to be downloaded. I quickly downloaded the game and synced my Apple iTouch. The moment I started the game, I was in awe of the way the game turned out to be. Believe me, it was awesome. The way in which the whole game was designed took me by surprise.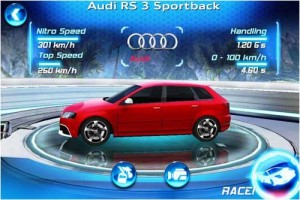 This wasn't a racing game with the same scheme that had been passed around by almost all the game developers. This game was developed keeping the TV-Show in mind.  I was so engrossed in this game that I completed all the levels in a sweet 5 ½ hours. Next day on reaching office, I wanted to get more games like the one I had played the night before. You always want to play games that you know are attractive and make you feel a role player in. While searching I went through a couple of big brands that had entered the handheld gaming market. One of them was 'Audi'. I downloaded the game and completed it within the next one hour and bang it was over. It wasn't that great and suddenly I realized what a waste I had made of the office bandwidth because the game was a hefty 600 MB strong. Not all five fingers are the same but this one definitely was the little one.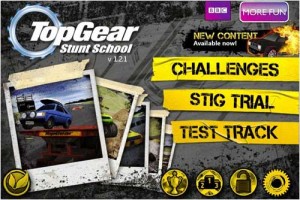 The sole purpose of Audi to get into this was to promote their new car, the 'RS 3'. Although the attempt was not on the mark according to me, opinions may differ.  There are many brands that have apps of their own or are sponsors of the same. I selected these two for the reason that they fall in different categories. While BBC has had many apps of their TV Shows and Channel related stuff, Audi was the co-sponsor of the app. Let me list the pro's and con's of both these apps.
| | | | |
| --- | --- | --- | --- |
| Detail | Top Gear | Audi | Winner |
| Why the App? | The app was for marketing the brand during its offline period from Television. | The Audi app was developed for marketing its new product the RS3. | Top Gear |
| Target Audience | The app could have been understood by only people who only have watched Top Gear before. | The app was more about racing rather than showcasing the product as it was targeted to a larger audience. | Aud |
| Pricing | The app was kept free for everyone from the start. The timing too was right. | The App was priced at $1.99 from the launch and was made free 6 months after its launch thus missing a large number of people. | Top Gear |
| App Reviews | The app was a mere 130 MB with all possible high definition graphics with a few bugs but the game play was simply awesome. Lots of new things were introduced. | The app was a hefty 650 MB and took a long time to download. Game Play should have been better because that is what you expect from a known brand like Audi. It felt like playing 'Asphalt 3' with just one car | Top Gear |
| Marketing for the App | The app was not marketed at all by BBC except for Ads which only showed up on the Top Gear Website. | This app was marketed heavily by Audi with QR Codes and Internet ad's and even ad's on the iTouch. | Audi |