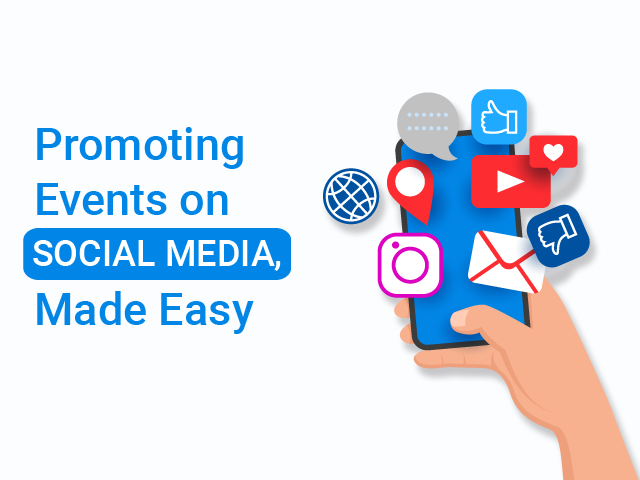 Promoting Events on Social Media, Made Easy
Event planners no doubt have recurring nightmares about putting everything they've got into an event … and nobody shows up. However, if the event planning team can harness the power of social media, they can replace those nightmares with a dream come true, an event where everybody shows up.
The infographic below, How to Use Social Media to Market Your Event, contains 18 practical tips covering everything from strategic planning to ticket sales to promotion during the event. It will not only help you identify proven techniques for event promotion, but just as important, will also help you organize your activities so that the right social media resources are deployed at the right time.
It's good to see the infographic leading off with personas. Creating accurate and detailed attendee personas is truly crucial for every event planning decision and activity that follows — venue selection, promotional content creation and social media account emphasis, to mention three of the most important.
With tight corporate budgets, an up-and-down economy and everyone working overtime to keep their revenue rolling, persuading people to break free, possibly travel, and attend an event may appear to be a daunting task. To put the odds in your favor of a successful event, please continue reading.
Delanie Olsen is the marketing specialist at Total Event Resources — a provider of full-service, live-event planning and production for meetings, incentive trips, conferences, and brand launches. She has more than five years of experience in the industry and focuses on social media and brand marketing.