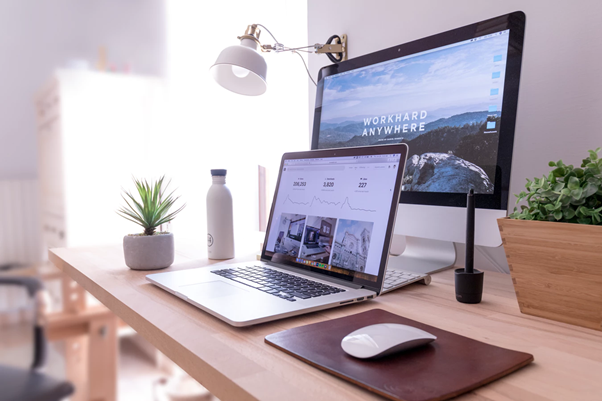 Web Design Shortcuts for Beginners
To effectively launch and run an online site, you need to have a strong, responsive web design. This will increase the traffic that lands on your site and gives you the most out of your investment. You don't have to be an expert in web design or related practices like search engine optimization (SEO) to get the results you're looking for.
You can hire a specialist in web design to create the best user experience for your site, however in the meantime, consider learning more about the principles of setting up a quality website. You want your online business to have the following:
Easy to use interface. When customers land on your website its most likely because they are looking for a service or product. You want to make it easy for them to make a purchase and navigate your store. Sometimes they are just looking for a quote or want some additional information. Make sure your design stays simple and easy to navigate.
Visual design. The aesthetic of your site goes a long way with consumers since they would rather browse through a site that looks good and reputable than one that lacks worth. You want the designs, layout, and images on your online web page to reflect your brand in a positive manner.
Technical errors. A slowly running website or confusing navigation is a large reason why consumers leave even the most beautiful sites. You're on the wrong route if your users are having trouble browsing your site. Be sure it is accessible and easy to navigate.
Mobile web design. Have you noticed that anything can be accessed using a tablet or phone screen? Technology is quickly advancing and if your site is not optimized for mobile devices, you're losing out on prospective customers. Ensure that the content on your site is compatible with mobile devices.
Maintenance. Because the digital world is constantly growing, you need to keep up to date with new trends not only in design but in SEO. You need to maintain your website regularly to keep it up to date and obtain the highest results possible.
These are all important factors to keep in mind as a beginner when it comes down to web design. Equally as important is SEO which is often the deciding factor between a site that achieves success and one that gets lost in the hundreds of pages brought forward by search results.
Small local businesses often struggle to generate leads and bring traffic to their online business. This is usually a result of not optimizing their site correctly. An experienced specialist will be able to design a custom-made solution that tailors to your needs.
Hiring A Web Design Specialist
If you want a successful online business, we suggest that you invest in a professional service. A website developer who knows the ins and outs of this industry will be able to offer you a great looking site with all the functions that it needs for success. Needless to say, they will make sure it's available on all types of devices.
Be sure that the service you decide to go with has several years of experience, are knowledgeable, and hold a friendly customer service team who are there for you when you need them most. Unexpected errors will occur from time to time and you want a team of experts to offer effective solutions in a timely manner.
More than just looks, having a great looking website increases functionality and results in more paying customers. There is a reason you are a business owner and not a design specialist. There are providers such as Digital Envy that help businesses strengthen their online presence by attracting an increased number of views and visitors.
Whether you attempt to create your web design yourself or hire in the professionals, be sure to stick to a cohesive design across all your pages, remember to check its usability across different devices, and choose clean minimalist styles over busy and cramped ones.