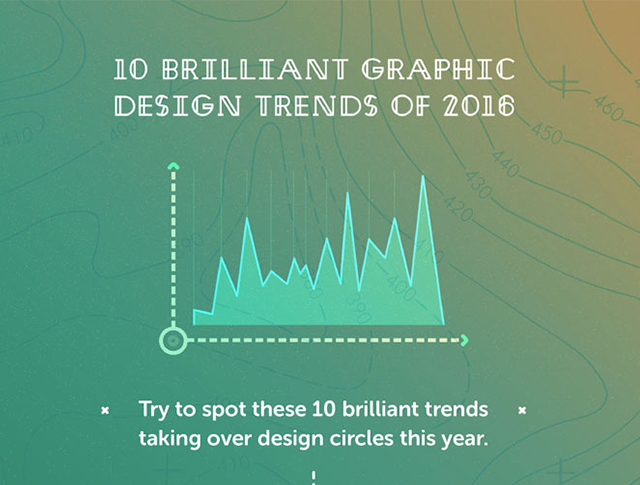 10 Graphic Design Trends That Influenced 2016
As years passes by, a number of graphical designs come and slowly fade away. Some of them are suitable only for periodic time whereas, some are an abode for centuries. Below infographic by "Creative Market" unveils 10 Graphic Design trends of 2016. If you are especially looking to promote your brand using graphic designs then this is for you.
Let's have a look at some Graphic Design trends from last year which are mentioned in the infographic…
Flat 2.0- this design was introduced in 2006 with Microsoft's Zune MP3 player. It is versatile because it can easily mix with complicated designs. Examples of Flat 2.0 are Dropbox guide, Google Santa Tracker, etc.
The new Retro design is highly inspired by 80s and 90s and arcade video games. NASA has made use of this design for its advertisement.
Geometric shapes are specially used for creating logos, cover pages. You can see this in one example, the logo made by Landor Associates.
Similarly, there are seven different trends of graphic designs mentioned in the infographic below which you can use for your presentation make perfect.


Toby dean works on behalf of Creative Market in content creation and marketing. He creates engaging graphics and content that help businesses stand out from the crowd. Over the past 7 years has worked with dozens of SME's in both an agency and freelance capacity.