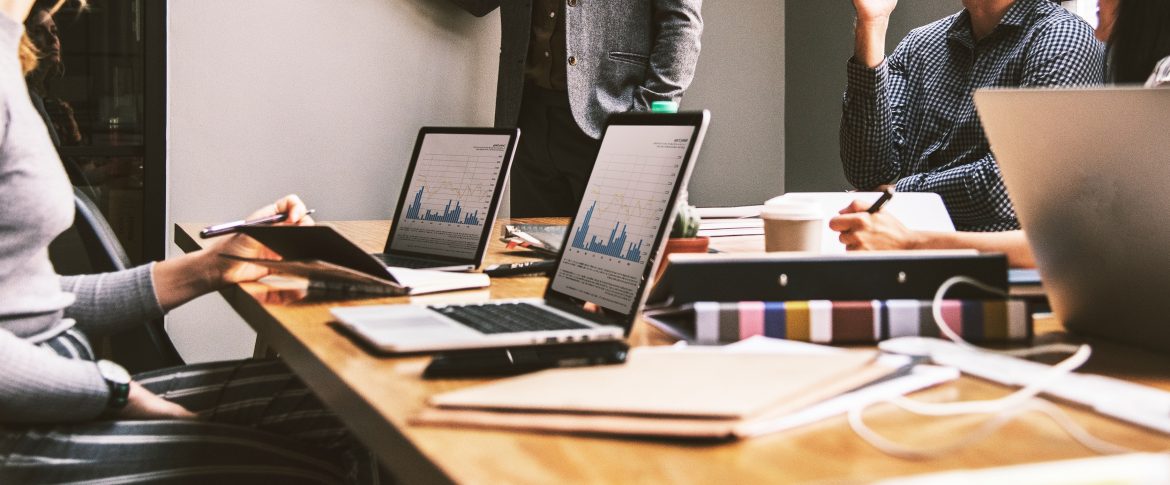 How to Strengthen Your Online Marketing Strategy with Promotional Products
Digital marketing has become an essential tool for every business that intends to survive in this crowded market and harsh competition. This leads to the wrongful understanding that the digital is on its way to push out the traditional means of advertising, because, according to some opinions, the two cannot coexist.
However, the digital era on its own cannot face the challenges of making a deeper more personal connection with the customers, and for that, everyone needs the help of the good old human approach.
Human-buying experience is something many prospects are craving for, not only for the direct contact with the product but also because they are given a chance to connect with the brand. It is up to you to use that and strengthen your online marketing strategy with promotional products. Here's how you're going to do that.
Create an adequate promotional product
Putting your company's name on a flash drive or a top hat is not appealing enough in the digital world. To make your product stand out from the crowd, focus on what your brand represents and connect that with the tangible item.
For example, if you are operating in a sunny area and selling bathing suits, the last thing you want to do is to give umbrellas as your promotional product. In this case, sunglasses, bandanas, summer bracelets, and similar, would make a better choice.
Think of the ways you can represent the problem-solving skills of your business or some industry knowledge? If you are selling phones, the go-to affordable promotional product could be a protective case. If you are in the culinary branch, a pocket recipe or cooking tips book can thrill your followers.
Aim for uniqueness
It's not easy to invest a lot of money in originality when you're giving something away for free. However, sometimes all you need is a good idea, which doesn't necessarily have to be expensive.
Take, for example, custom photo etched lapel pins with clear details – they can promote your logo wherever your customer goes, they can serve as a fashion accessory for your customers, and they can be attached to almost anything, including rubber, cuff links, tie tac, and keychain.
Other fine examples of affordable, yet effective, promotional products are personalized candies, reusable lunch tote bags, stress balls, customized flower seed packets, and board games. The ideas may be similar, but it is up to you to make them exciting.
Pair the promotional product with your social media marketing
Now comes the part when you need to make the digital and the "real" world work together, all in favor of a stronger online marketing strategy. You can do that by creating a social media campaign that encourages your targeted audience to comment, like, and share your ad and request the promotional item to be sent to them for free. Before you embark this adventure, run a few test campaigns to crystalize the audience, and be sure you've shared the campaign with the right people.
Let the promotional item lead to your online base
Previously, we had online marketing leading to tangible items, while all the time becoming stronger and more effective. Now, we have the tangible items leading to your social media pages or website. How can you do that?
The simplest way is with a flash drive which can lead your prospects onto your website as soon as they plug it into the computer. With other items, the situation is more complicated, but not impossible. You can always print your web address on the promotional product, use a barcode that can be scanned via an app and then used to lead users on one of your online profiles.
Maintain consistency
Giveaways are the most successful when they are a part of one larger marketing strategy. This type of integrated marketing is a blend of marketing messages across different channels, including social media, website, Google ads, and even guerrilla marketing.
Since people, today are burdened with tons of advertising messages and even more information, targeting them with different campaigns could only harm you. The key to a successful marketing strategy is in repetition. Make sure the promotional product you choose and the online campaign you are leading are coherent, synchronized, and unified by the same strategy.
Of course, digital marketing becoming the biggest player in its field, but even the MVPs can't score all those points in a basketball game without its teammates. The other tools are also required, and promotional products are still the ones channeling the most positive response from the prospects.
Although web design is Catherine's formal education, marketing, business management and business growth in this digital age are topics Catherine is quite interested in lately. She has been researching and learning for some time now, and she is always happy to share her knowledge and inspire others by writing some quality content.