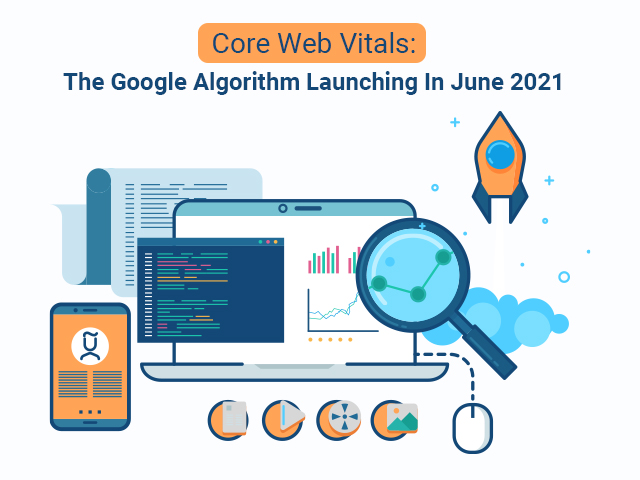 Core Web Vitals: The Google Algorithm Launching In June 2021
Today, Google is interested in the quality of content and is trying to ensure that the search results are of high quality and satisfy users' needs. If a person receives relevant content, he will come back and will not look for other search engines to replace it. Google supports itself through advertising: the more views, the more money. At the same time, the sites must be fast, and users stay on them for a long time. And therefore, in May 2020, Google announced the release of the new Core Web Vitals.
What is Core Web Vitals
It is an index of the website's loading speed, which is determined using user experience. The creators note that this factor does not directly impact indexing, but it does allow for behavioral factors to be corrected.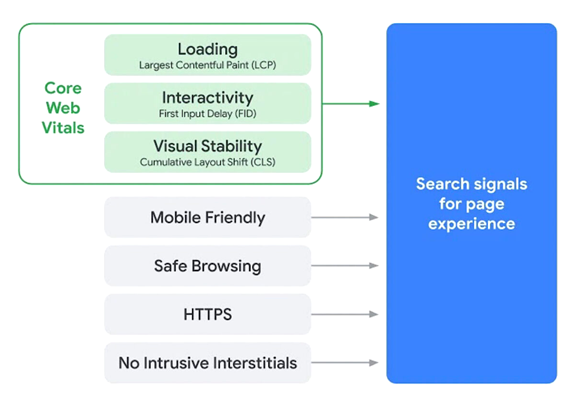 It was originally planned that the new technology would start working in May 2021. However, the launch date has shifted to mid-June: Google employees admitted that it would take more time to implement and bring to standards. The project will be phased in throughout the summer of 2021.
Google promotion requirements
Many Google algorithms are classified and incomprehensible: the site owner will never know 100% why his web portal is not visible or why it is at the bottom of the search results, despite the enormous investments in SEO. Web Vitals opens the veil of secrecy: the parameters included in it are easily measured, and the evaluation criteria are publicly available, everyone can study them:
1. LCP (Largest Contentful Paint).

It shows how fast the main content (image, text, video) loads compared to everything else. The best option is less than 2 seconds. A bad result is considered 4 seconds or more.
2. FID (First Input Delay).

It is the amount of time the user waits before starting to click on links and watch videos. With the growth of this indicator, the number of refusals also increases – a person does not want to wait long, so he goes to competitors. They load everything much faster. A value over 300 ms is considered critical.
3. CLS (Cumulative Layout Shift).

Determines the stability of all elements. What does it mean? On some sites, there are "flying" buttons and banners. It annoys users and makes it difficult to perceive the content. There is a higher chance that the person will close the page. The unit of measure is the speed at which the floating element snaps into place when loaded. 0.1 seconds or more is a good value, from 0.25 is a bad value.
Core Web Vitals and VPNs
Google will consider good sites where the main content is rendered quickly without waiting a few seconds to figure out what is displayed. And also, when the waiting time for interaction with the content is low: all buttons and forms appear immediately, while the elements are equally well visible in different versions (desktop, mobile), they do not interfere with viewing the content and interacting with it. For these purposes, you need a fast VPN to avoid negatively impacting your Core Web Vitals score in some cases. I've been testing dozens of VPNs for months to determine which are the fastest by researching good reviews of different VPNs.
I also checked the security, availability, and quality of user privacy features and usability to ensure these VPNs won't let you down. For more detailed ways to improve the basic web metrics of your website, it is recommended that you seek the help of an SEO consultant.
How to view metrics for your site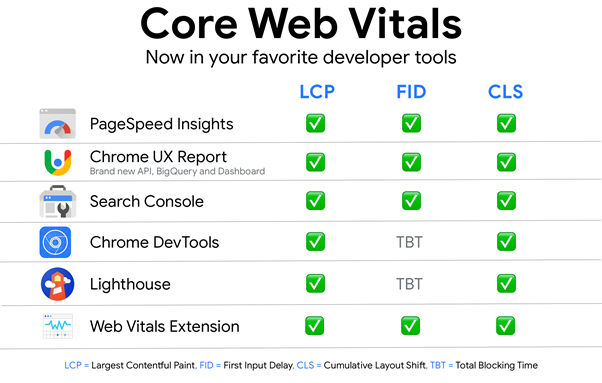 To view the report in Google Search Console, if you use Google Chrome, then the information can be viewed in Dev Tools. The Web Vitals Chrome Extension is suitable for third-party programs, which shows dynamic changes in characteristics (for example, if you make changes to the code). Pay attention to PageSpeed Insights too. The program simultaneously performs theoretical measurements and explores the real user experience. Do not forget to check both desktop and mobile versions because users visit your site from different devices.
Final word
The Web Vitals parameters are fundamental. Today, only about 20% of sites meet the recommended metrics. Therefore, it is necessary to assess the volume of current problems on the site and the degree of their influence on the ranking of the project.
Katrina Paulsson is a freelance content writer. She searches for strengths in uncovering errors in grammar, punctuation, and sentence structure. Her mission is to inspire others through her pieces.