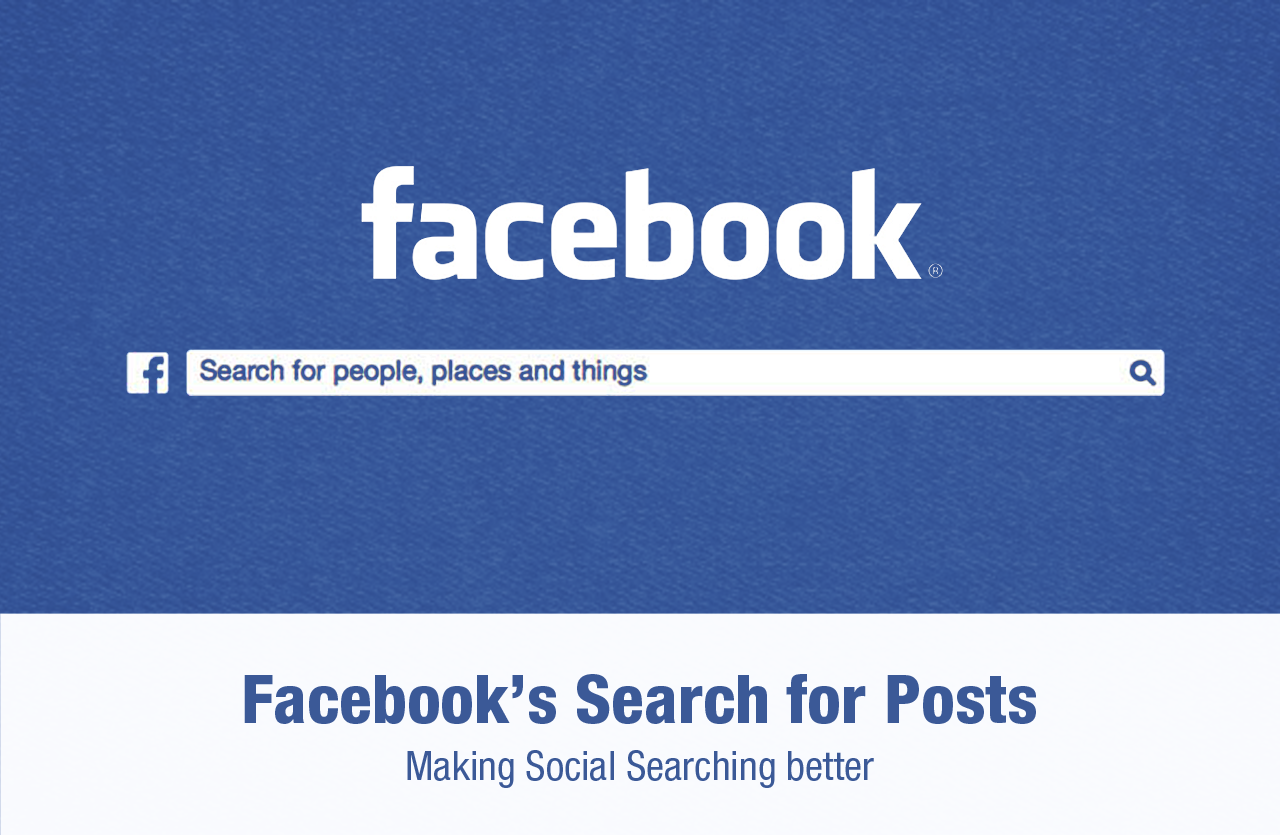 Facebook's Search for Posts – Making Social Searching better.
It's Christmas calling! And we all want to see how our friends are celebrating through the pictures that are shared with you either from a friend you follow or a page you like. Keeping this in mind, Facebook comes up with a nice addition in their mission to make search better on their platform with 'Search for Posts'. Now you can do a Facebook search to find photos, posts, videos, and links by searching for words in the post.
Click on your search bar on top of your Facebook ribbon and you'll see a drop down saying 'Search for Posts'. (If you don't see it, don't worry you'll get it soon as Facebook is rolling this feature to everyone in phases)


Now we type the word 'Christmas' in the search bar and you'll get to see all the posts and photos shared recently or years ago by your friends and pages you follow. Now isn't that cool?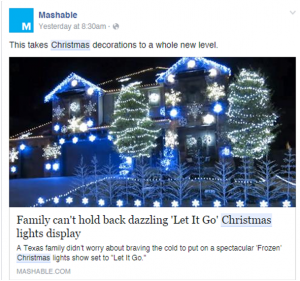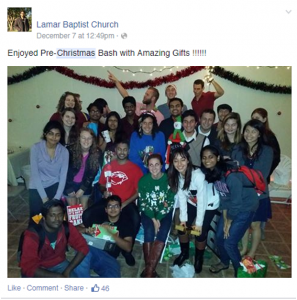 You can also search by topic and person name. For eg: Cricket Harsha Bhogle. Here's what we found: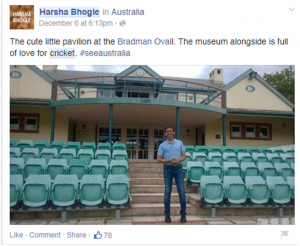 The above result is from a page we follow.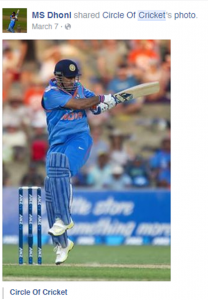 Interestingly we do not follow the above page but we did get this in our search, since we entered the keywords 'Cricket Harsha Bhogle' which are mentioned throughout the above seen post.
In one of our blog, we had mentioned to avoid overuse of hashtags, we guess it's time now social marketers should look at including relevant keywords in their post descriptions in order to rank better in the Facebook search results.
Also your recent searches show up when you do a search on Facebook.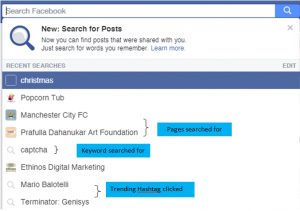 The above is a snapshot of all the searches and also when you click on the trending hashtags they too show up in your search result.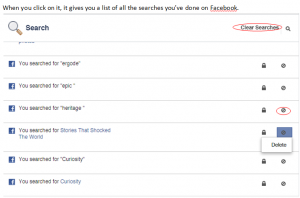 You can clear searches by clicking on the 'Edit' button next to your recent searches (see above image)
When you click on it, it gives you a list of all the searches you've done on Facebook.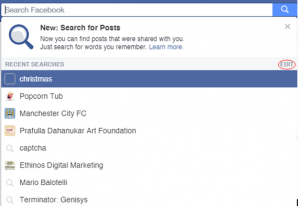 Click on the icon with a cut circle which reads 'Hidden from Timeline' in order to delete the search term or you can just on 'Clear Searches' in order to clear the entire list.
The search history is very useful incase you've checked out a page in office, say for example in the above image, the page named 'Stories That Shocked The World' and you don't remember the page name when you reach home. Just go to your Facebook search bar and you'll find it in your search history.
Privacy check
So a question you may have is what will appear in the search results when a friend or a stranger is searching for you or something you've shared. Well, the good news is you are the one who controls your social ship.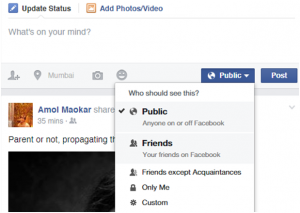 While posting something if you choose the audience as 'Public', anyone can find your posts by searching through general Facebook search and trending hashtags clicks. Whereas if you select 'Friends' only your friends can see your posts, while in case of 'Only Me', no one can find your post. So choose the right option before posting. Remember, even your Check ins show up in the search result, so think before you approve those tags.
Potential Paid Search
What we see coming up here though, is something similar to Google. Soon we might see brands running for paid keyword searches on Facebook and we guess this is the start of things to come. So don't be surprised if in the years to come if you'll be bidding for search keywords on Facebook.
How did you like Facebook's new search addition? Do you think it's useful? What more are you expecting to come in the future that can change the face of Social Media and potentially Digital Marketing? We are eager to know from you. Share your thoughts with us in the comments.