Getting Social with your Product
Once upon a time I believed that if you had even a half decent product, it would market itself. And I was right then, but not anymore. Today, your product not only needs to be good, but also needs to be visible in the many varied options available in its category.
As old as I may sound, I am from a generation where options were few. I grew up in a world with CRT TVs, landlines, DSL dialup modems, and floppy drives (no, I am still not very old). I watched the world change, adopt newer technology, and introduce it in our day to day life. I still remember fidgeting with my uncle's Nokia 5110 in complete awe.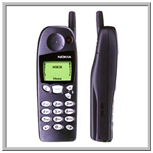 I watched as Bluetooth was introduced in cell phones, floppy drives were given the boot to give way for CD drives, and as we discarded the big CRT TVs for flat panel plasma displays, to LCD, and now LEDs. The point I am trying to make is, that in just 15-20 years, I've witnessed technology advance at such an incredibly fast rate. The outcome of this is that the product market has become much more competitive and the choice and availability of products for consumers has increased.
Looking at the scenario today, we have so many options for almost every product. Here is where marketing comes in to play. Now marketing has around for decades but I'm sure it has never seen the competitiveness it sees today. The scene today is simple; given the 100s of options available, a consumer who isn't a brand loyalist will go for a product with good recommendations from his peers or from what he reads online, in magazines and other forms of media.
So visibility becomes the key to winning the marketing game. If no one knows about your kickass product, no matter how unbelievably good it is, chances are it will not fare well at all. Working in a digital marketing agency, we string together a number of activities to help brands conquer this marketing challenge. Take social media for example. While just 5 years ago the big companies were contemplating whether they needed to be there, now social media is a must have that has become integral to any small or big marketing campaign. With over a billion users on Facebook, over 500 million on Twitter and Google+; as a product company, it would be insane for you to not be socially visible. Your customers are there; and that is where they are looking for you!
Let me give you an example of the importance of visibility. We all love our cell phones and hold them dear, so my examples are going to revolve around that for now. Go back 8 years; and try to recollect the one brand that dominated your minds when you thought 'cell phone.' Yes. You got that right. It was Nokia. They had the visibility that brands today would die for. But coming back to the present, if you were to think 'cell phone', a lot more brands occupy your thought process. While Samsung may have become the preferred choice the world over, I would like to draw your attention to the smaller brands slowly gaining ground in India. One of the very noticeable ones would be Micromax. Starting small, they are now one of the most prominent Indian cell phone brands offering products that compete with the biggies of the industry.
As a product company you need to understand that having a good product is just half the battle. Without an awesome marketing strategy to back it up it the chances of its success will diminish. Social media, today, is the battle ground where brands pit their strategy against the rest. Most successful marketing strategies are the ones that have integrated their social media with traditional platforms as an all out effort to boost their visibility to the audience and how it has worked. This is true not just for consumer products; even the IT product sector has gone social with their endeavors and has seen positive results.
So what are the key ingredients required for a successful social media campaign to promote your product? The first and most important task is to set a clear goal/target. Once you know what you want as your end result, working towards it gets that much simpler. Secondly you need to ensure the created strategy is in sync with the overall marketing strategy that blends the efforts online and offline. Next you identify your target audience and go after them.
One of the biggest consumer product brands on Facebook right now is Coca Cola, with an impressive 64+ million users on page, and two of the most engaged consumer product brands are Red Bull and Pepsi.


So how is social media benefiting them and other product companies?  Here is how it makes a difference. A good product is the key, but getting the word out about it, that's where social media comes into play. Facebook lets you micro-target that particular niche of the audience that forms your core customers. Twitter gives you the opportunity to broadcast your message and YouTube helps you showcase your product through videos. Got a product for professionals only? Well get it up on LinkedIn right away. In my time in a social media agency, I have realized that no matter what your product is, there is always a social platform where it can be promoted. But wait, there's more!
Social media can also be an excellent testing ground for your product. Get in touch with your customers, ask them for feedback, build hype around your latest offerings, and even have live updates for your new launches.
Think your product has a function its competitors don't? Here is where you need to brag about it! Fire up your content, create videos that will help your customers use your products with ease, publish tips and how-to's and watch your fan base grow. Want to know what your competitors are up to? Social media can help you with the best competitor analysis. And the best part, social media works in real time. It gives you the chance to make the best impact you possibly can on your customers.
Your customers want to get social with you, your brand, and your product; what are you waiting for?