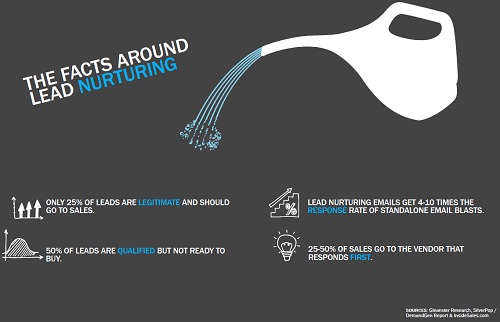 6 Steps to optimize Online Lead Nurturing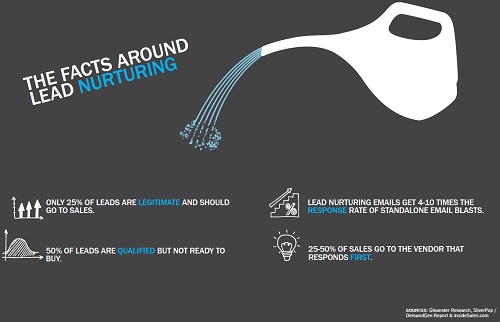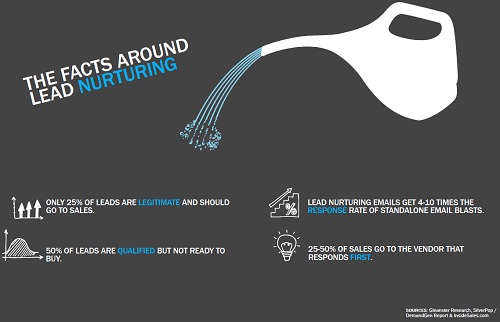 Leads, Leads, LEADS! That's the word you hear the most when it comes to B2B online marketing. As many marketers are now realizing, it's not all about leads. The B2B sales process has put on a new face in the recent years. A single purchase involves multiple stages, multiple decision makers and multiple stakeholders and teams. In a way, it is like a video game. You move from one stage to the next dealing with different challenges and elements.
Only 27% of B2B leads are sales-ready when first generated, according to Marketing Sherpa. The remaining 73% is where your opportunity lies for sales growth. So what's the solution to tap this opportunity? Lead Nurturing! B2B Lead Nurturing targets prospects early in the sales process and actively engages them with relevant and educational content throughout till the sale stage.
There are 6 important elements to keep in mind if you want to strengthen your digital marketing strategy by optimizing the online lead nurturing process.
AUDIT
The first step before setting up your lead generation process is to figure out where you stand.
Take a look at your current and past campaigns, traffic levels and lead rates. If your website has a high volume of visitors but not as many conversions, there is definitely something off.
Evaluate what data you collect from your lead generation activities. It is better to have information like email address, website, social media, profiles, etc., so that you can continue to keep in touch with your prospects.
TARGET
Create a strategy so that you can reach the right prospects at the right stage and time.
Classify the prospects according to their seniority, company size, industry, role, etc and stages of the sales process and validate your prospects and identify who needs nurturing.
Map these classified projects to their objectives and requirements so that you have a target base for lead nurturing.
CONTENT
Do not overwhelm your prospects with a long train of sales pitches.
Offer resourceful and relevant information like webinars, eBooks, and whitepapers that would encourage them to buy.
Modify your content according to the channel you are going to use to communicate with the prospects – Social Media, Email, Mobile, Blog, etc.
Share stage-specific and segment-specific content according to the target map you created before.
GOALS
Define goals and objectives for each of the lead nurturing activity you undertake and the consequent actions for the prospects.
For example, you may want a webinar to lead prospects to a specific page on your website, or download a white paper on similar topics.
Define your success metrics for moving a prospect ahead in the sales process.
TIMELINES
Your prospects need their space, so you better not suffocate them!
 It is never a right strategy to send a pile of emails and messages about your services at once to your prospects, relevant or otherwise.
Create a lead nurturing calendar and set timelines for each campaign to ensure the best way to communicate with your prospects and move them ahead.
MONITOR
Once your lead nurturing system is in place, monitor its state against objectives you set before.
Analyze what works and what doesn't in terms of various prospect segmentation, timelines, content and every single parameter.
Online Lead Generation, if optimized, can boost up your sales and set a system in place that can be adaptable to change in the future. If you are too caught up to manage lead nurturing on an ongoing basis, you can enlist the services of a digital marketing company. Full service agencies can help you with content strategizing, creating, and publishing to ease the Lead Nurturing process.
Have you got a sound Lead Nurturing strategy in place yet?
Rohit leads the enterprise marketing team at Ethinos Digital Marketing (which also means getting out of the way of people doing some great B2B work). He has 5+ years of experience in working with clients right from digital strategy, branding & messaging to strategy for client acquisition, social media, advertising, leadership management. He is an alumnus of IIT Bombay, a huge Star Wars fan and thinks he is Batman! You can connect with him on twitter at @XYPsyche.