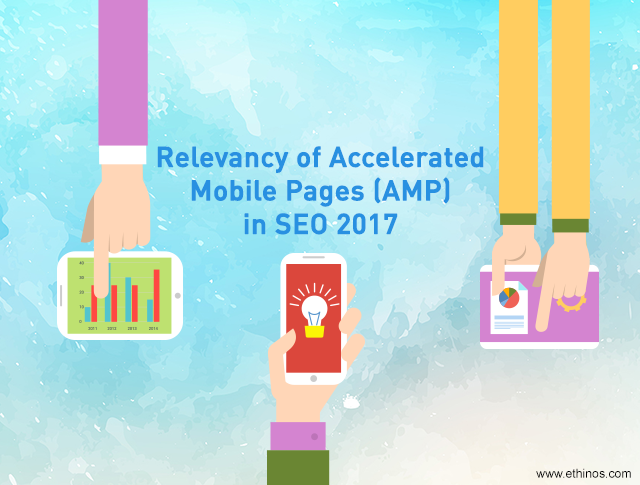 Relevancy Of Accelerated Mobile Pages (AMP) In SEO 2017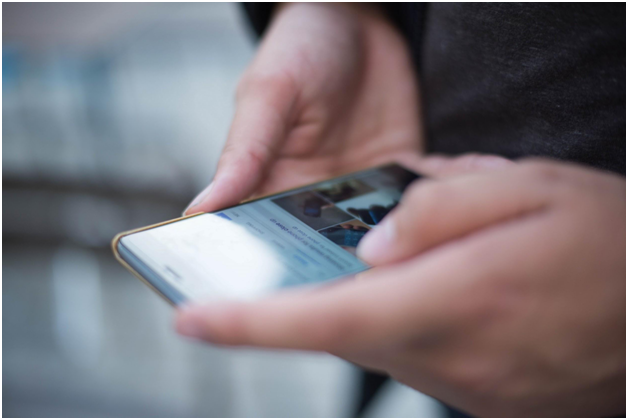 The world has gone mobile. But as a marketer, just investing in mobile optimization for your site is not enough to remain on top of the trend.
Users of mobile devices spend hours on their phones, and they certainly won't look into your content if you have an interface that is slow-loading, not user-friendly, and clunky.
Everybody knows about Google's strategy on going mobile-friendly. Google already began working on other ways to enhance mobile user experience.
Google's latest achievement involves the Accelerated Mobile Pages (AMP). Its purpose is to generate fast-loading websites on all mobile devices. AMP feeds your content through an existing page used to increase speed and decrease loading time on mobile devices.
Defining Google's Accelerated Mobile Pages
The AMP or Accelerated Mobile Pages are all about producing mobile users with web page content that will load quickly on their devices. To provide this, the AMP emphasizes on reducing the technology used to generate web pages.
AMP serves web pages coming from its servers. That's why AMP does not allow the use of JavaScript. That means that it doesn't need to connect to each publisher's server, which makes the process longer.
The articles will be viewed through an easier HTML standard page and are viewable like in a carousel format, usually seen at the top of most mobile search pages.
With that, AMP is not appropriate for every web page. Only intended for article publishers who want to provide their content to the readers as soon as possible.
Accelerated Mobile Pages' Effect on SEO
So you already have a pretty much good idea of why using AMP is an excellent idea. It creates a better experience for most mobile users. A better mobile experience is necessary to keep the visitors on your websites, which also gives you a better chance of converting them.
AMP content also is more likely to be read, not just because it appears first in Google's Search Carousel, but also because it has a label. With an AMP content label, users can identify which pages are available at an instant, when visitors click on them.
While AMP will improve the mobile user experience, it can also become a massive benefit to your marketing and organic blogger outreach. The following are AMP's positive impacts on SEO:
Increasing Visibility by Carousel
Think about your efforts in optimizing your website for SEO just for the hopes of boosting your search engine rankings. Because the higher the rank that you have on Google's search engine results page (SERP), the more exposure you will have to your target audience.
The carousel is always located at the top most SERP, just above the website results, even above the site that ranked first. There are numerous benefits to this kind of exposure, namely:
You will get a higher CTR or click-through rate. If your content is in the carousel, it will also get greater visibility, and it will increase the possibility of a reader clicking through your website. The carousel can certainly help with getting more visitors to your site.
It will also contribute to increasing brand authority. When your content is on the carousel, it instantly gives the viewers the impression that your content is of high quality, because Google displays it at the top of the SERP.
It increases the ad CTR. Because your AMP content has many views, and it has a brand authority that its visibility in the carousel provides, audiences have tendencies to click on the ads on your AMP.
Possible Increase in Mobile Ranking
Just because Google made an effort to emphasize mobile optimization, two types of search engine rankings need focus, the Mobile search engine ranking, and the traditional search engine rankings.
You should realize that ignoring mobile is not an excellent idea. A huge percentage of your website's audiences are checking through mobile devices, which means your mobile ranking is vital if you expect mobile searches to find you.
However, implementing AMP will not directly affect your mobile ranking. You should also remember that by not implementing AMP, you also allow the sites that use AMP to get a leg up.
Even if you have a high rank on mobile search engine, users may get tempted to the content displayed on the carousel instead.
Improve Mobile User Experience
People using their mobile devices don't have the same availability time compared to people sitting in front of their desktops.
By getting content displayed in the carousel, and executing AMP, users can access your content without having to visit your site and wait for the pages to load. If they like the results in the carousel, then they will be able to visit your actual site.
Decreasing loading time is not the only benefit that can help enhance mobile user experience.
Enhance CTR
There is greater possibility that mobile users will click on your page if it has an AMP label, which notifies them that they won't end up frustrated by slow loading time and poor site design.
If their options are pages with AMP label and no AMP label, they'll be more likely to choose the one that has an AMP in its name. AMP helps improve your click-through rate.
There is still much relevance of Accelerated Mobile Pages on SEO, but these four are just the main factors that significantly affect how we do search engine management in 2017.
Takeaway
Developing Accelerated Mobile Pages is something you should consider. It doesn't only help you with increasing your views and click through rates of your SEO contents, but you also give your audience a much greater mobile user experience. It might take quite some time to get a full understanding of how Accelerated Mobile Pages works, but it is worth all the effort. Since Google made an emphasis on mobiles, it is likely that AMP will become more and more essential in the future.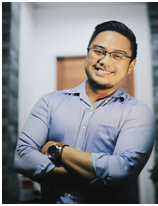 Patrick Panuncillon is the CEO and founder of Creative Working Playground. He loves to encourage young minds and enhance them to become efficient leaders in their chosen fields. Patrick has persevered, and because of his experiences in SEO world and Digital Marketing, he already launched multiple campaigns working with different companies both overseas and local.