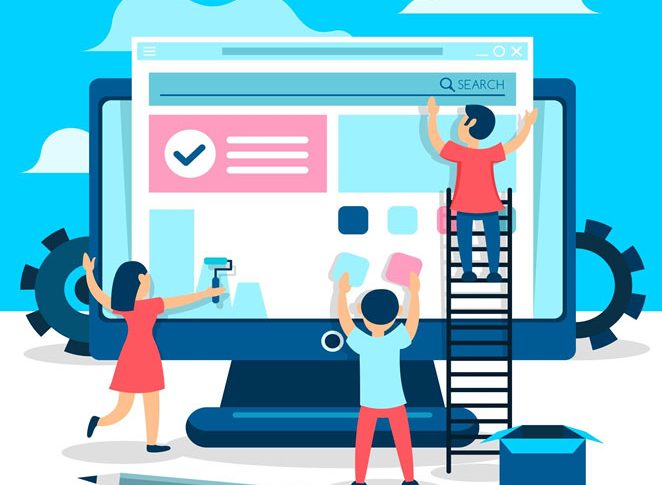 SEO Friendly Website Rebrand: How to Pull it Off Like a Boss
Rebranding is the process whereby a company changes the way it wants to perceived by the public. To accomplish this, a company can change its name, logo, narrative, website, or any other feature of its corporate identity. Rebranding can be done for a number of other reasons, including to stay relevant to existing consumers, to set up a new mission statement, to stand apart from the competition, or to capture the attention of new target audience.
Most companies have a justified fear of rebranding, especially when you consider the potential impact it can have on SEO rankings. Fortunately, if you take all the necessary precautions, the transition to a new brand identity can be a smooth one. To find out more on how to keep your SEO rankings unscathed when doing a website rebrand, take a look at our short guide on the topic.
Retain The Original Domain Name
If your rebranding plans are not too extensive, you can try and keep your previous domain name. Doing this will ensure that your SEO rankings stay where they are. However, it is not always possible, or practical, to do this. Often, a company has to change its name as a part of its digital marketing strategy, which means your old domain name will no longer cut it.
To minimize the impact of a domain name change, you will need to 301-redirect every URL of your old domain to the new one. When choosing a new domain name, you should look for one with a high name overlay. This simply means that your new domain name should be an expanded version of your previous one.
Conserve Your Content
Even if you have to completely revamp your business name and website, try to maintain your original content as best you can. If you opt for a website redesign as a part of your branding strategy, you should make sure to preserve as much of your old content as possible. If this is not feasible, you should try to replicate it to the best of your ability.
Content is key for maintaining your website's domain authority, which is a factor search engines use to determine your rankings on relevant SERPs. Equally important is how your content is presented. When doing a website redesign, make sure to include some elements of your previous design to maintain continuity with your old site. A color scheme reminiscent of your old one or a signature typeface can go a long way towards giving legitimacy to your new website.
Maintain The Old Website
When you start migrating to a new website, don't be too hasty with taking down the old one. Some SEO experts argue that you should keep your old site alive for a few days, whereas others claim that no harm will be done if you decide to keep it around permanently.
Maintaining two websites can be a time-consuming task, since you would need to re-check the old site from time to time to ensure that everything is working properly. The greatest benefit of keeping your old site around is to maintain control over the URL, should you need it again in the future. You can also preserve the old site for archival reasons, or out of pure nostalgia.
The one thing you shouldn't be doing is taking your old site down as soon as the new one launches. Servers might need several days to recognize your new IP address, so if you delete prematurely, you risk shooting yourself in the foot.
Redirect Appropriately
As we have mentioned, you should redirect each page from your original website to its corresponding page on the new one. The difficulty of this task depends on how similar the URL structures of your two sites are.
If you decide to keep the exact same structure and pages, the whole process is fairly easy. In every other case, things do get a bit complicated. Since you can't do 1-on-1 redirect, you will need to point your old pages to the most relevant ones on your new site. To speed up the process, try creating a spreadsheet with URLs from both your sites. Pages that have generated the most traffic should be your priority when deciding which of them to redirect first.
Optimize for Mobile
Mobile browsing is the new norm when it comes to the way people access the web. So when you decide on doing a website rebrand, be sure to optimize it for rendering on portable devices. The best way to do this is by following the principles of responsive design. These are rules and standards that web designers came up with to ensure that web pages scale well to different screen sizes. Another thing to consider is website loading speed. Your rebranded website should ideally take less than 2 seconds to load, to reduce bounce rate. Both site load speed and mobile optimization are confirmed ranking factors in their own right, so they will go a long way towards making your new website more SEO friendly. If you need help with building a modern, mobile-friendly website, try reaching out to some of the world's leading website design companies.
Promote Your Rebrand
Once your new website is ready to launch, you should let people know about it through different channels. The most efficient way to do this is by updating your social media profiles. Different social media platforms have different rules regarding changing your website name and URL, so make sure to look into them before changing anything. In addition to updating your social media profile, you can also spread the word about your rebrand via more traditional means. You can host a press release, send email announcements, and even create a whole separate social media marketing campaign.
Conclusion
Website rebranding is something that most companies opt to do at some point in the life cycle. While the prospect of doing so can seem a little daunting, the benefits in terms of organic search rankings by far outweigh the cons.
Natasha is a web designer, lady of a keyboard and one hell of a tech geek. She is always happy to collaborate with awesome blogs and share her knowledge about IT, digital marketing and technology trends. To see what she is up to next, check out her Twitter Dashboard.