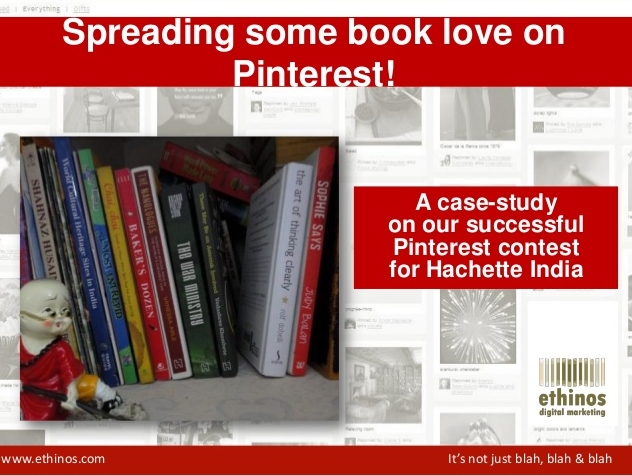 Spreading Book Love on Pinterest – A Case Study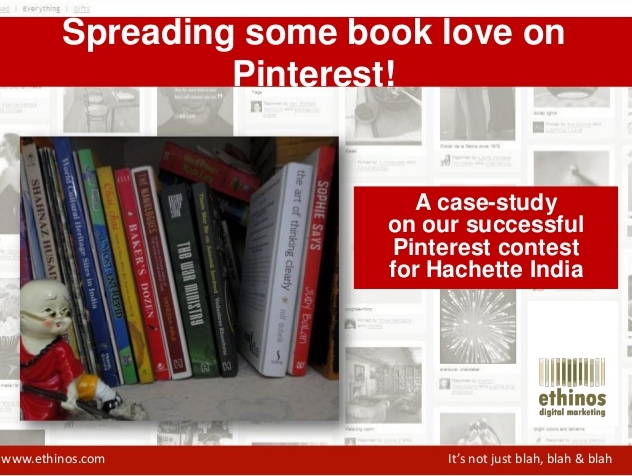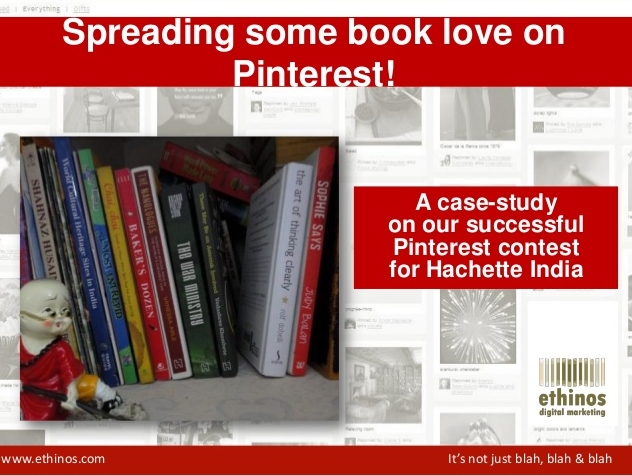 "The love of learning, the sequestered nooks,
And all the sweet serenity of books"
― Henry Wadsworth Longfellow
Everyone who loves books and reading can relate to this couplet; and on Hachette India's social presence, we were interacting with more than 25,000 book lovers.
And our aim was to get them to engage with Hachette India on Pinterest, just like they did on Facebook and Twitter.
Considering Hachette India's brand new presence on Pinterest as well as Pinterest's low penetration levels in India, in general and it's strict regulations with respect to contests, it was quite a task coming up with an interesting contest.
So we chose to keep it simple; and go with what our target audience loved most.
We decided to spread the love for books and get participants to share pictures of what they prided themselves on; their bookshelves. The response was tremendous!
In addition to a 100% increase in the number of followers; the contest achieved 120+ entries, multiple entries from the same participants, interactions among participants, and original user-generated content that we could leverage on other platforms.
For more details on what Pinterest's contest regulations are, how we went about the process, why the contest was successful, and what it did for the brand; you can take a look at our case study on http://slidesha.re/14XiuVg.
Have you integrated Pinterest in your digital marketing strategy yet?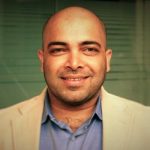 Marketer, Maven, Mentor. 3 Ms that define Siddharth Hegde, a.k.a. Sidd, Managing Director of the effervescent and ebullient Digital Marketing Agency, Ethinos. He tucks in over 18 years of sales & marketing experience under his belt, gathered from Fortune 500 and other inspiring companies that he has worked with. Sidd is a technology zealot since almost two decades, keenly tracking the interplay between technology, design, and usability across products and services. He brings to the table an industry understanding & background in digital strategy formulation & implementation. In his free time, he enjoys sailing, scuba diving, white water rafting, trekking, and seeking out the outdoors.