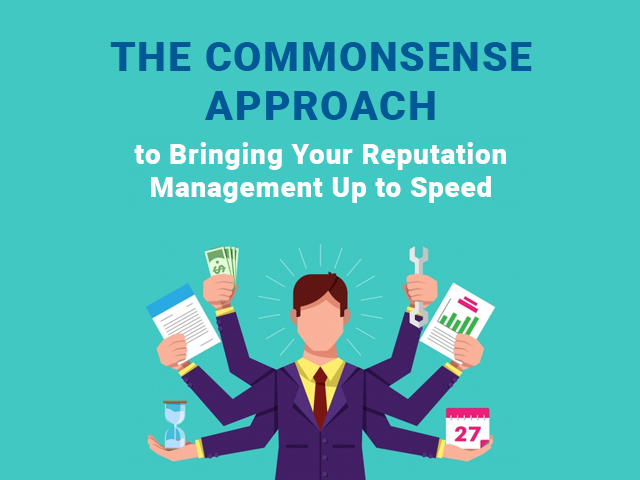 The Commonsense Approach to Bringing Your Reputation Management Up to Speed
When you are running a business, it is natural for you to have a few customers who are not happy with the quality of their purchases. However, if the customer is not satisfied, it can lead to a situation where a negative review in a public forum or on social media can hurt your business for quite some time. However, if you have an online reputation management strategy in place, you will be able to deal with the situation and prevent needless loss of opportunity and profits. The need for a proactive approach to online reputation management arises from the fact that despite being aware that a wide marketing strategy is essential for success, most businesses tend to limit their web presence to the website only. These leave them vulnerable to negative reviews appearing the search engine results page, especially when they are ranked towards the top. As may be appreciated, negative information that is ranked well in branded search results can be costly. Some effective strategies to help in the proactive management of online reputation:
Widen the Web Presence 
Even though conventionally, Facebook, Instagram, and Twitter are considered to be the biggest names in social media, businesses have the option of looking beyond them for expanding their digital footprints. However, because there are innumerable social media platforms, they will need to focus on those that are most likely to be used by the target audience. Depending on the niche and the audience profile, you will need to determine whether you should have your presence on LinkedIn, Pinterest, YouTube, Snapchat, or some other platform altogether. By expanding your footprint, you will not only be able to reach your target audience better but also exercise better control over the search engine results to counter negative publicity.
Maintain Your Social Media Accounts 
In the initial rush of enthusiasm, many businesses open up accounts on whatever social media platform that comes to mind, in the belief that they will be able to straddle the online market like a colossus. Unfortunately, they do not realize that nurturing a social media account can take a lot of time and effort and sooner or later, it results in a situation where the social media accounts are left unattended. Having social media accounts that are not maintained and updated with current contents speaks very badly of the business's commitment to its customers and contributes to a negative impact on its online reputation. When you take the trouble to curate and publish content that is relevant, interesting, and original, you will be able to increase your influence, be able to interact with current as well as potential customers, and boost your engagement rate. If you neglect your social media accounts, not only will your target audience be left dissatisfied but also you will not be able to counter the impact of negative reviews, observes a leading ORM New York consultant.
Boost the Brand and Product Online Visibility 
If you have brands or products that do not carry the company name but have a different identity, it becomes even more important to build their online profiles through micro websites, social media profiles or other channels that can be ranked in searches by their names. By not claiming your ownership of your brands in the online space, preserving your control over the brands and the products can become potentially very complicated, not to mention extremely costly in case the space has been taken over by someone else.
Safeguard Your Key Employees 
There are many businesses, typically services that are personality-oriented like salons and beauty parlors, tailoring services, health services, legal offices, etc. where more than the business name itself, people will be looking out for certain people who can satisfy their requirements the best. Businesses of these kinds get more custom by word of mouth referrals by friends and colleagues. By developing a robust social media presence for key personnel, you can drive more business your way and effectively manage the online reputation of your business. By keeping a subdued profile in social media, it can be easier for negative comments and reviews to tarnish the business reputation.
Generate Product Reviews and Respond Promptly to Them 
Recommendations by happy customers are invariably far more effective in convincing your target audience about the quality and performance of your products. This is the reason why you should actively encourage your customers to post reviews online about the experience of buying and using your products. According to https://www.cnbc.com, 88% of consumers tend to trust online reviews as much as personal recommendations. While you can expect some negative reviews to be also posted, the last thing you should do is to ignore them. Rather than trying to disprove the complaint, you should promptly express regret and try to resolve the issue over a personal call or email. It is quite common to see the same irate customer give you a glowing report once the problem has been resolved.
Take Heed of Customer Feedback 
Even as you respond to negative reviews posted by an unhappy customer, you need to recognize that there is always an element of truth embedded in these complaints. This is especially true, if you notice that there is a pattern to the complaints, or if a specific defect or fault, is being reported in increasing numbers. In such cases, it is vital, not to disregard them but instead make sure that you investigate, find out the reason, and address it so that the performance of the product is improved. It is extremely important to respect the opinions of customers and not try to ignore them because there is an opportunity to learn from the feedback and improve your operations.
Conclusion 
You can put your online business on a stronger footing by following these simple tips for managing your online reputation. With a proactive stance on managing your reputation, you will be able to be more resilient to negative reviews and comments, as they must invariably occur sooner or later. Even if maintaining your reputation seems like a lot of hard work, it is better to think of it as a form of insurance against any market negativity, which, otherwise, can prove very costly, and even threaten your survival if you are a small business without a deep pocket.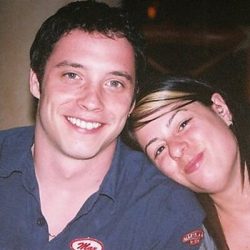 Derek Iwasiuk is a social media manager with over 5 years' experience. He loves to blog and writes about various topics like travel and SEO. Follow his on his blog and Twitter to learn more about the major social media engagement tactics for businesses.