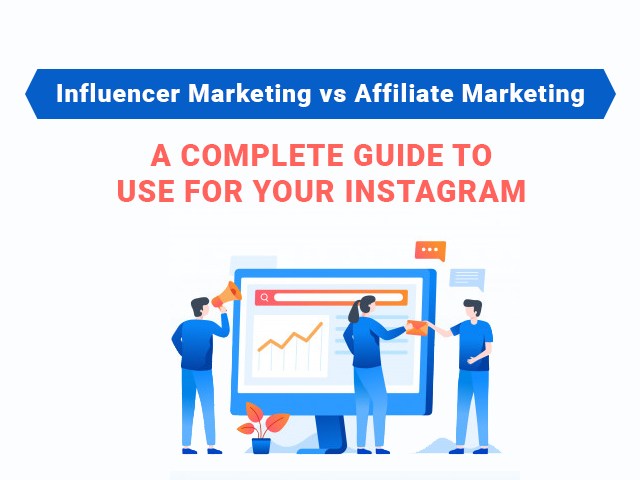 Influencer Marketing vs Affiliate Marketing: A Complete Guide to use for your Instagram
Influencer and affiliate marketers may look and sound like something very similar, especially because that occasionally influencer utilizes a hybrid adaptation of affiliate marketing to earn money. This can make it truly confounding to make sense of what the contrast between the two truly is.
What is Influencer Marketing?
Influencer Marketing is a type of marketing that focuses on utilizing key leaders to drive your brand's message to the bigger market. As opposed to showcasing legitimately to an enormous gathering of customers, you rather inspire influencers to get out the word for you.
Influencer Marketing is the point at which a social media marketing, similar to a YouTuber, Instagrammer, or blogger, makes content for a brand. The content is generally intended to advance a message, product, or service in a natural, authentic way.
Influencers will now and then include affiliate links inside their content at the same time, as a completely coordinated, adjustable campaign, influencer advertising offers a wide array of informing and branding potential outcomes that affiliate marketing doesn't inherently provide.
What is Affiliate Marketing?
Affiliate Marketing is when you promote other business' products. At the point when someone buys through your affiliate links, you get a commission. As an Affiliate, you're a salesman for the company. You help to make a sale, the company gives a bonus to you.
The best thing about affiliate marketing is that you can do it at scale. A typical sales assistant sells products from one organization. As an affiliate marketer, you can promote products from a wide range of companies and obtain commissions from every one of them.
Influencer Marketing vs Affiliate Marketing
However, social media applications like Instagram have made it possible for almost anyone to accomplish some celebrity, and consequently, the ability to influence consumers. 
Affiliate Marketing is a promotional program designed for driving traffic and acquisitions for businesses. Affiliate programs supply digital users (known as "affiliates") with exceptional URL IDs that reward affiliates when they get new clients or deals.
Affiliate Marketing is a business model where marketing is the primary way to deal with making income, In contrast, influencer marketing is a marketing method that centers around social media relationship building and content curation.
Influencers will some of the time include affiliate links to their content at the same time, as a completely coordinated, adaptable publicizing campaign, influencer marketing offers a wide array of messaging and marking potential outcomes that affiliate marketing doesn't naturally provide.
The two types of marketing are fit for conveying great returns. With influencer marketing, you can communicate as the need should arise to a relevant audience. Affiliate marketing gives you a hazard-free investment, so you just compensation for real outcomes.
You can collaborate with these influencers in an assortment of ways. Frequently, you will pay them a set sum in return for their consent to finish a particular number of posts featuring your product. Another alternative includes the influencer agreeing to post about your product or service in return for getting it.
Conclusion:
Although they sound comparative, the two are unique. Consolidate them with other inbound marketing ideas, however, and you may discover they're the ideal method to grow your business and include new revenue streams.
Both influencer marketing and affiliate marketing take place online – making your brand accessible to affiliates and potential clients from around the world. Truly, affiliates tend to have blogs or websites. Influencers stick to social media sites like Instagram and YouTube.
Many affiliate marketers become influencers in their privilege by concentrating on offers in a particular specialty they know well. Likewise, affiliates can partner with influencers to attract more prospect to their offers.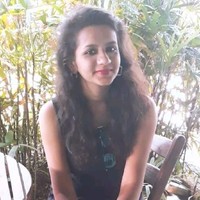 Ami Kariya is a Content Marketing Manager at Arham Technosoft. She is well-known for her experience as a content marketing expert in almost every niche. She helps start-up and stable businesses to boost their ROI using her unique content writing and marketing strategies.