11 Tools to Help Your Website Get More Engagement
Driving a great deal of traffic to your website is one thing, but do you see any result from that traffic?
In today's dog-eat-dog world of marketing, having a high-traffic website is indeed essential, but it isn't enough. You need to attract and retain the attention of your visitors to increase your conversions.
One your visitor lands on your website, the next thing you can expect from them is to read and share your content, interact with your forms, clicks on the call-to-action, or, best of all, make a purchase. That's why user engagement is the crucial first step to live up your website to its full money-making potential.
So if website user engagement is crucial, how exactly can you increase it?
These tools below are designed to help improve your user engagement to beat the competition and make the best out of your visitors.
1. BirdSeed
BirdSeed provides you with a full arsenal of engagement features. It includes forever-free live chat and video, call request forms, email capture, client testimonials,  schedule meetings, a knowledge library, and more– all built into one button. What's more impressive is that all those features are mobile-friendly, creating a flawless experience for all devices. Using BirdSeed, you can convert more website visitors into contacts cost-effectively.
2. Beamer
Beamer is a changelog and notification center that allows you to announce important news, new products, feature updates, special offers, and more. The features include social media sharing, post scheduling, user segmentation, push notification, user feedback, and WordPress plugin. It helps your visitors stay up-to-date with all the latest changes in your brand.
3. Hello Bar
Hello Bar is a notification tool that allows you to create eye-catching notification bars at the top of your website. This tool makes it a lot easier to convert visitors and curate where you want them to go. Despite its origins as a notification toolbar, Hello Bar does a lot more than that. You can also use this tool to build your email list, drive phone calls, promote offers, increase social media presence, and a whole lot more.
4. OneAll
OneAll allows your visitors to sign into their social network accounts on your website. It helps simplify the complicated registration processes for new users and forgotten usernames or passwords for existing users. OneAll also provides you with other vital features such as social network integrations, user engagement solutions, engagement analytics, and more– all of them make it easier for you to drive continuous user engagement.
5. SurveyMonkey
SurveyMonkey is an easy-to-use online survey tool that lets you create engaging surveys on your website. With tons of attractive templates, it helps you receive direct feedback from your visitors so you can understand where the latest trends are going. Adding an interactive survey on your website can also make your visitors spend more time on your site, reduce bounce rate, and increase your engagement.
6. Google Analytics
Google Analytics is an excellent tool for understanding how engaged your website visitors are. It provides you with useful features to measure user engagement, including traffic and conversion tracking, bounce rate analytics, time spend monitoring, and more. That way, you can learn and identify problems and issues that prevent you from successfully engaging your visitors. Also, you can have useful insights into what helps you to improve user engagement.
7. Brand24
Brand24 helps you increase website user engagement by leveraging analytics derived from your social networks. This tool offers you a whole report of visitors that are engaged, and who just followed with a bunch of spam accounts. With high engagement in social networks, you'd be able to turn those followers into website visitors. Also, the Klout Score helps you evaluate and analyze your online marketing campaign performance, including your website engagement and outreach efforts.
8. Visme
Visme is an infographic software maker that can help you get more engagement. This can happen because blog content with infographics will increase the number of viewers. Visme has a template with a graphic design that is quite complete and attractive.
9. WebEngage
WebEngage brings engagement by allowing you to create highly personalized messages in different areas of your workflow. It helps you to manage cross-channel communication with your visitors, allowing them to send you direct messages via emails, SMS, in-app, push alerts, web notifications, and on-site alerts. Those amazing features increase your reach and productivity of communication with your visitors across their life cycles in a hyper-personalized way.
10. BrandMentions
BrandMentions makes it easier for you to find the real-time count of your brand mentions and tags in other sites and social networks like Facebook, LinkedIn, Twitter, and more. By digging up how your brand is being discussed online, you'll be able to identify trends in your audience's problems, behavior, and interests. Once you know how they value your website, it's much easier to come up with a better website content strategy to keep them engaged.
11. UserVoice
UserVoice solicits and organizes feedback from multiple sources. It allows your visitors to give their opinions or ideas about your brand. Thus, this tool turns those comments and feedback into actionable data so you can seamlessly listen to your market and create a customer-centric website. By all means, UserVoice is an excellent tool to continuously engage and keep your visitors in the loop regarding the outcome of their feedback.
Wrapping Up
Turning your website into a full-fledged, money-making enterprise isn't the most straightforward task if you only focused on your website traffic. You also need to interact and engage the visitors so you can get your conversion increased. Using the right engaging tools, you'd be able to seamlessly convince your visitors to perform the desired action when they land on your website.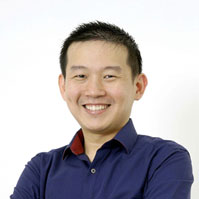 Andre Oentoro is the founder of Breadnbeyond, an award-winning explainer video company. He helps businesses increase conversion rates, close more sales, and get positive ROI from explainer videos (in that order).