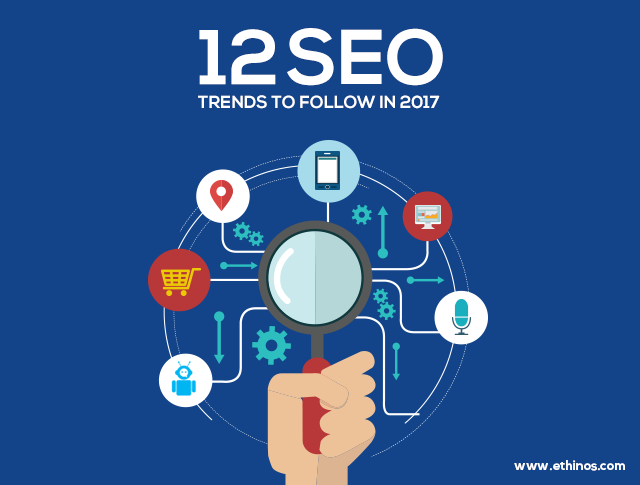 12 SEO Trends To Follow In 2017
"The only thing that is constant is change" – a quote by Heraclitus which fits the ever changing and evolving world of Search Engine Optimization or SEO. Every now and again major search engines like Google come up with new technologies to provide greater user experience in their ecosystem. 'New, Faster and Better' is what gets cultivated every year. So is the demand from users and brands for optimum results.  There have been a lot of developments in the SEO domain past year. By tracking the activities of various brands, agencies and opinions from renowned SEO experts, below are the latest SEO trends your organization can follow and rethink your digital marketing strategy this year.
1. The Rise of Accelerated Mobile Pages (AMP)
More than 50% users are now using mobile for their daily dose of articles and content consumption. It's no surprise that users are likely to leave your website if a page takes too long to load. Since user experience was always the prime objective, Google will be giving higher preference to websites having AMPs.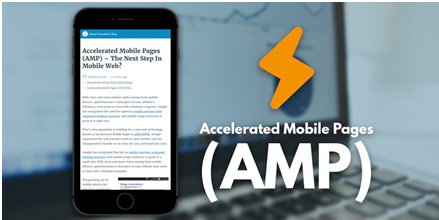 By switching over to AMP, a website can gain a little more popularity through Google as compared to a website not having it. Brands can expect to receive more traffic if they are AMP-optimized.
AMP can improve the page load speed by almost 30 times.
2. Provide an Optimum User Experience
Besides page load speed, users are getting more inclined towards websites that are easy to navigate.
All past updates of Google in Panda, Penguin, Hummingbird, etc, eventually aim at improving the user experience.
A simple checklist could be something as follows:
A well-defined title to help the user understand what the page is about
A detailed webpage description
Proper CTA buttons related to your products and services
The home page is easily accessible through the current landing page.
Using media for keeping the user engaged to your page which, in turn, will reduce the bounce rate of your website
Improving the page load speed from preventing the users to bounce off your website
3. Say Hello to Voice Search
People tend to ask questions like Who, How, What, When, Which while getting a particular information online.

Google Assistant, Siri, Cortana are some of the human-like assistance which are more conversational with the users.
Youngsters make the most use of Voice Search for faster and better results. If your organization is doing local SEO, you better hear these voices.
Voice Search is not only restricted to mobiles and tablets, it can be extended to wearable devices also. Popular smart watches, smart eyewear and health care devices have Voice Search feature inbuilt in them.
For example, Echo from Amazon is a smart speaker with an inbuilt microphone. It is capable of providing real time information like traffic and weather updates. It can play music and also set an alarm for you. It is the new virtual assistant, acting as a home automation hub, controlling all your smart devices.
4. Start Local SEO
When someone is searching for a product/service in your locality, the probability of a local website ranking is  higher. The results are displayed in local pack listings.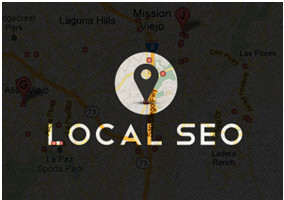 In the 'Mobile First' world more and more searchers are looking for local businesses. As a first step- Restaurants, hotels and local businesses can optimize locally by mentioning their website on Google/Yahoo Business Listings.
5. Answer With Featured Snippets
Many a time you come across something which looks like the screenshot below: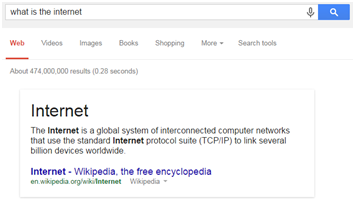 These are called Featured Snippets or Rich Answers. Showing as top result, these are basically a summary answer to the query which the user has asked.
Featured Snippet listings are more likely to be seen for Voice Search results.
Some efforts will require for making your website rank for Rich Answers. Prominently, produce content which is easy to understand and can directly answer user's question.
6. Mobile First Indexing
Year on year, because of a huge amount of traffic coming from mobile, Google has now turned the tables and given more importance to mobile indexing. This can have a major impact on websites not optimized for mobile users.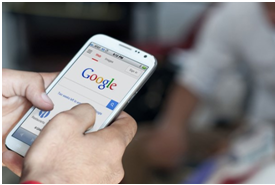 So when planning your SEO strategy this year, check whether you are receiving major traffic from mobile devices.
Your approach should be from a mobile user's perspective first.
7. Improve Website Speed
Page load speed is now given high priority as a ranking factor on search engines.  Many issues can harm a website's  load speed. These include large image size, too many plug-ins, unwanted sections, gibberish coding etc.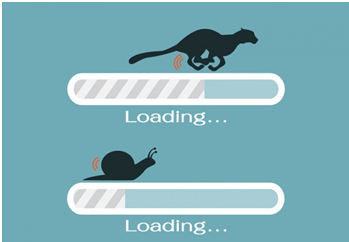 You can always use Google's Test My Site for testing mobile/desktop speed and make improvements to your website based on its recommendations.
8. Go SEOcial..!
A stronger social presence will definitely take you places while drafting the SEO strategy.
Social signals, user interaction and engagement with your brand helps indirectly increasing website traffic via brand  related keywords. The reverse is also true.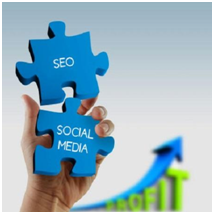 Social media and SEO go hand in hand. Links from your social platforms contribute to website traffic and help achieve credibility.
9. ChatBots
Chat Bots might just be the next big thing in the digital marketing industry. From Apple's Siri to Microsoft's Cortana to Google Allo, it's time to explore them
Chat bots are not just restricted to the three mentioned. Facebook for example, has  over 11,000 chat bots for its  Messenger app.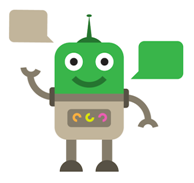 We can divide chat bots in two categories: One which have a particular set of rules, and second which are based on Artificial Intelligence. These bots get smarter as they interact with people. Also, they tend to return results from the search engines, so you might get lucky if your website ranks in the top SERPs for the asked queries.
10. Dynamic Ecommerce SEO
Apart from having a good website architecture tied with traditional SEO techniques, many brands have invested in  something called Dynamic SEO.

This is seen majorly on ecommerce websites where dynamic SEO involves in creating web pages on the fly according to the users' search query.
Amazon for example has its own set of search algorithms called A9 that provides relevant results with respect to the  product searched.
11. Machine Learning
Machine learning is when a computer is learning from another computer, a type of artificial intelligence (AI) that provides them the ability to learn without being explicitly programmed.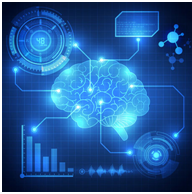 Will this have any impact on SEO?
From an SEO perspective, Google has algorithms like Rank Brain which involves machine learning and impacts search engine results.
Rank Brain can decode what the users are typing into the search bar giving more relevant links to the user.
Even if your webpage does not contain that particular keyword, chances are that the user will still land on your website. This is the beauty of Rank Brain.
12. From HTTP To HTTPS
Switching from HTTP to HTTPS could be your ticket to get favored by Google. It will also provide a minor ranking  boost to your website.
Google says: "People feel safe if they see HTTPS beside the domain name." And this is the reason brands switch to  HTTPS.

So what exactly is the need for HTTPS?
Apart from feeling safe, the data which is sent via HTTPS provides three layers of security protection which protects your website and referral data.
People are bound to bounce off your website if they don't see that 'S' in their search bar.
For websites (especially ecommerce) which ask users for sensitive information like personal data, login credentials , bank details etc.,  it is high time you switched to HTTPS.
Hey there!
Congratulations! You made it to the end. Now you are ready to create a ground breaking SEO strategy for your website. And if you think I missed out any pointers, feel free to add it in the comments section below.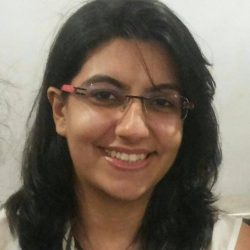 Medha Sejpal is a Senior SEO Executive at Ethinos. She loves reading and researching about web technologies. When free from the digital world, Medha indulges herself into music & cooking.