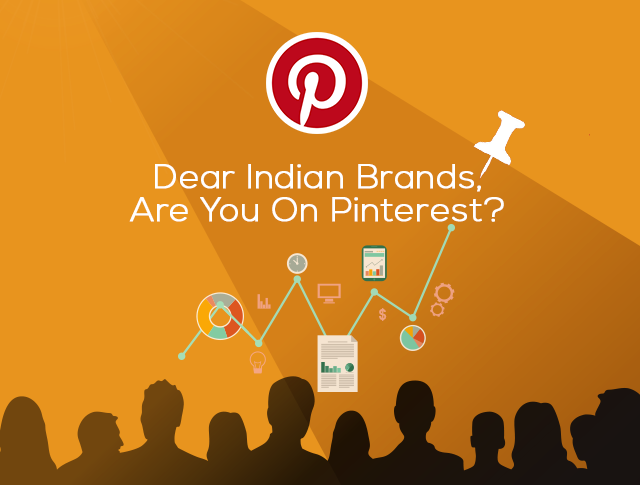 Dear Indian Brands, Are You On Pinterest?
Pinterest might not be for every brand but it is out there to make a mark and is a rage amongst brands that have the potential to capitalize on the portal. Pinterest is providing a platform for brands who want to showcase their products and acts as a source of inspiration and a wish list maker for the audience.
The Indian audience is still catching up with the trend but there are certain brands that have used the features to their advantage. For instance, Chef Sanjeev Kapoor uses it showcase his recipes, while Yash Raj Films uses it to connect with their fans better. All major retailers are using it to drive traffic to their site and boost their sales through visually appealing pictures of their products.
So here are 7 compelling reasons for Indian brands to adopt Pinterest :
1. Website for start-ups: If you own a startup that does not have enough capital to make a website to post their content, Pinterest can act as your portal for product showcase. All you have to do is create a landing page and a payment gateway and you are good to go!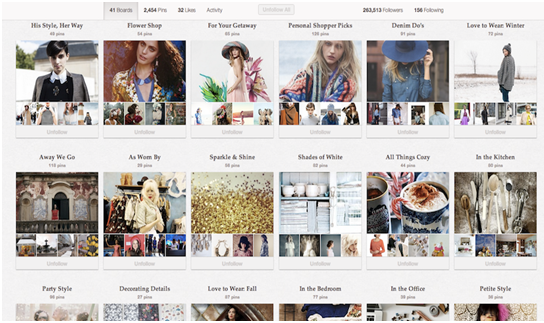 2. Large Indian audience: India currently stands on the 2nd position when it comes to the number of users. The brands need to device a way to first find their target audience and then plan campaigns to increase engagement.
3. Platform for B2C brands: Pinterest is a very good platform for B2C Brands for showcasing their content. Unlike other social media platforms, the content on Pinterest has a longer shelf life which is 3-4 months on an average.
4. Knowing your audience: According to a research, millennials save more gift ideas than other audiences. Brands that promote lifestyle products or B2C products can create innovative boards and rich pins to garner the attention of its audience and conceptualize campaigns accordingly. When Sony joined Pinterest, they noticed that majority of their products were already pinned. With the help of their employees, the brand created boards and added pins that matched what the users pinned. Sony sent out a dedicated mail about Pinterest to make people aware of their pins. The email was a big success with an open rate more than 67% of what they had assumed and a click through rate of over 16% above the goal. They included a "save button" next to every product they included in the email.
5. Bringing the experience home: If you are in the hospitality sector here is the perfect example of how to capitalize on Pinterest and make your brand more visible. Four Seasons has seen an exponential growth in terms of their social media presence through their Pinterest campaign. On Pinterest, Four Seasons curates travel, food, and luxury lifestyle content to inspire guests.  Their social media manager, Felicia Yukich says," Four Season's followers can bring our hotel experience home, from food and beverage recipes to floral inspiration and beyond". Post their Pinterest launch, the brand created over 81 profiles for the hotels and resorts worldwide.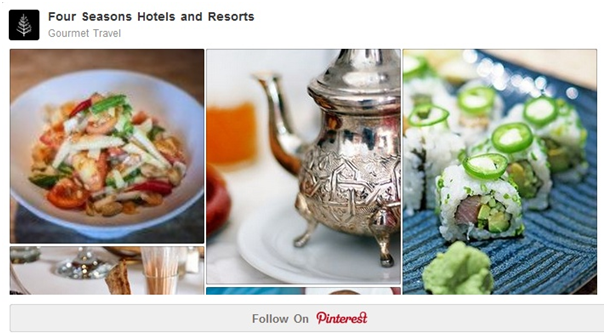 Four Seasons launched Pin.Pack.Go, a Pinterest base concierge program that lets guests curate their itinerary with a local Four Season expert on a group board. Since its launch, Four Seasons has seen a 525% increase in followers to its main account. Yukich said, "We were thrilled to discover that so many Four Seasons guests wanted to use Pinterest to connect with our property experts and plan their vacations".  They've seen a 900% increase in the average number of people saving their content every day and a 600% increase in the average number of Pins from fourseasons.com year over year.
So all you need to do is think out of the box and your campaign might just catch fire in no time.
6. Going the paid way: Here is a perfect example on how to use paid ads to your advantage in terms of CPA and exposure. Living Royal, a Chicago-based sock brand, saw a 31% decrease in Cost Per Acquisition (CPA) and a 6x increase in traffic in its first month of paid promotions. Living Royal posted a mixed bag of pins that included catchy graphical pictures and straightforward shots of their products. Living Royal saw the potential of the organic traffic that Pinterest was driving to its site and instantly capitalized on it by posting paid content. The company also targets its brand name as a keyword on Pinterest, which drives strong conversions from motivated people who are searching for Living Royal.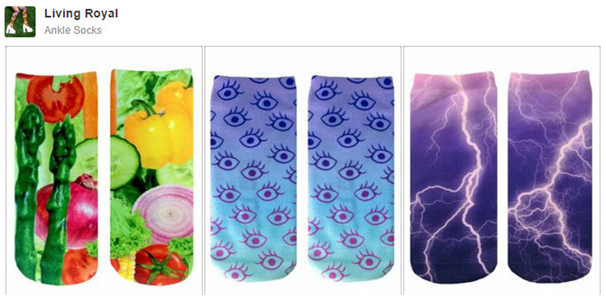 7. Tracking your pinners: Analytical tools help you in a great way to track your pins. A brand can actually track users who pin content of their competitors. Pinalerts is an app that lets you track users who have pinned your competitor's content, you check out the number of pins, boards, and followers each pinner has. If they have a strong following, you can follow them. It's very likely they'll follow you back and start to pin your content!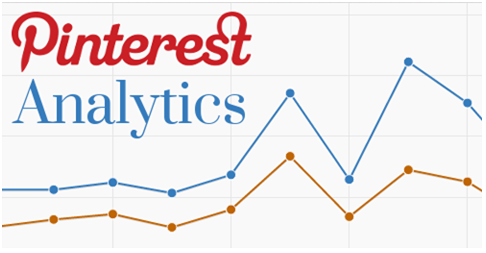 Longer shelf life, higher conversion rate, lower CPA and a dedicated audience makes Pinterest every brand's friend.  With the platform surpassing other social media channels in various avenues it's high time for Indian brands to capitalize on this platform and make it work in their best interest. Innovation has no limits when it comes to Pinterest and we hope our Indian brands can come up with new and compelling campaign ideas for the world to see.
Did you find this blog on Pinterest? Do you have more points to add? Feel free to leave your thoughts in the comments as the learning should never stop.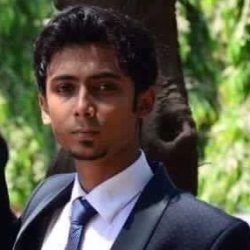 Yash Wanve is a Social Media Trainee and a very avid learner. He likes to go beyond the book and search for new ways to create better solutions and that's how he comes up with amazing campaign ideas for his clients.