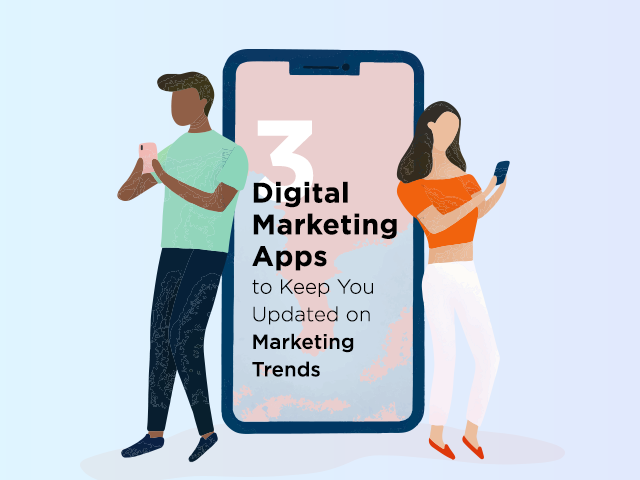 3 Digital Marketing Apps to Keep You Updated on Marketing Trends
Newspapers and magazines are a thing of the past. Today is the time of convergent journalism and the fight between rival editorial offices for users' attention. These offices produce nearly all types of media and publish stuff via websites or applications
This time we're going to talk about informational apps, which cover digital, marketing, and technology news. Check out the reviews of the top three best digital marketing applications selected by Freeps.top.
TED – everything goes digital, so you've got to know everything!
TED is a media organization that organizes conferences at which highly educated and successful professionals talk about science, design, politics, technology, culture, new trends, critical world problems, and other crucial issues.
So why did Freepps.top allocate the TED application to the digital marketing category?
First, you should understand that keeping up with the modern pace of trends is not only about looking at what has been done already. It's also about prediction, motivation, and philosophy. TED provides all these and more.
You never know where the next great idea will come from. TED showcased the world's first Macintosh in 1984, and an abundance of other important things, which have since became epochal.
Let's not talk too much about the interface. Apps of this nature are always quite the same, aren't they? Except the content; there's one truly awesome feature — playlists. Playlists allow you to choose the amount of time you wish to spend watching. You set the dial and receive videos that fit your schedule. That's what YouTube lacks.
Mashable – the freshest and most important news in the digital world
This app is a child of one of the world's biggest websites about technology and Internet news. It's designed for people who are interested in seeing what other guys have done or will do in the near future.
It won't be an exaggeration to say that the Mashable team members are digital news cream gatherers, which is great in the era when time is a rare commodity.
On this app, stories, hot news, and other features are all taken from the original Mashable website and optimized for smartphones. Easy-to-use sharing and commenting functionality is packed into the minimalistic designs. The video and audio players run without error, and all news blocks are stacked in three columns: Hot, Rating, and New.
Mashable fans will enjoy the app, and it can also qualitatively complement other sources of news about technology and the digital world.
Quora – boom your digital marketing knowledge
The third app that Freeps.top chose for this compilation is Quora. It's as multi-topical as TED but provides users with an opportunity to post questions and browse comprehensive answers to the questions posed by other users.
Quora has been in existence for quite a long time. So, in many cases, the question you want to ask will have been posted before, and you can simply browse for similar questions to find the answer you're looking for.
All material is divided into categories and topics, and users can then subscribe to the feeds they're interested in. If you are an expert in any realm, you're welcome to share your experience and knowledge. Be sure that any info you post will be helpful to other readers.
Quora is good for all age groups because all posts are thoughtfully moderated. You won't encounter any swearing there.
Such a great bundle we have, don't we? You watch TED for predictions and global issues, then read Mashable and, finally, share your knowledge and experience with other enthusiastic people on Quora.
Broaden your horizons in the most powerful way!