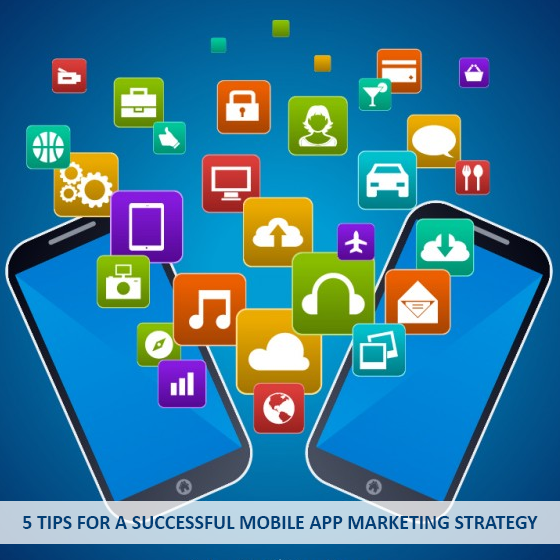 5 Things You Need To Consider For A Successful Mobile App Marketing Strategy
Mobile apps are the new digital identity of a brand. The mobile app helps the brand to build loyalty, increase visibility and accessibility along with increase exposure. The brand can communicate with the consumer on the go and can engage with them without interruptions.
Mobile application marketing is the new dimension to the digital marketing strategy of a company. It is important that the app finds its way to the mobile phone of the end consumer.
Let us consider few techniques which help your app to reach to your end consumers
1)In Store Optimization: 47% of the consumers come across a new app when they are browsing the app store. ISO involves providing basic hygiene parameters.
a.Title: The title must be short, relevant and eye catching. You can start with your brand name followed by a keyword that would describe your app.
b.Description: The description off the app also needs to be punchy. In order to improve the rankings one needs to use the targeted keywords judiciously.
c.Type/category: You should put your app in the appropriate category which helps the discoverability among the users who do a category search rather than particular app search.
2)SEO: The conventional SEO should not be ignored as many users depend on the organic search results to find an app. Mobile SEO must be given utter importance. The landing page should be optimized.
3)Conventional Online Marketing: Even though this is a new concept one must not ignore the old school methods for marketing your product in order to push the downloads of the app. The techniques will involve
a.Press release at relevant places
b.App directory site
c.Content Marketing
d.Paid Mobile Ad
e.Social Media
4)Tap In Early Adopters: Influential marketing works, especially if your app provides a new concept to the market. For that you need to be the talk of the town on the places where your TG is online .Get feedback from these early adopters and make relevant changes for a foolproof roll out.
5)Paid Advertising: Paid advertising helps to create brand awareness about your newly launched app and also helps to increase the download figures which further help to rank the app better in the app store.
a.In app advertisement: Various platforms provide in app advertising options which can boost your app downloads.
Eg Ad mob from Google and iAd from Apple.
b.Download through networks: Incentivized downloads targeted to the right audience can help your app generate.
To take advantage of the ever rising era of mobile smartphones and dominate your app market, here is an infographic showcasing A Guide To Promote Your Mobile App
Abhishek is a part of the Ethinos search team and helps client with various search techniques.