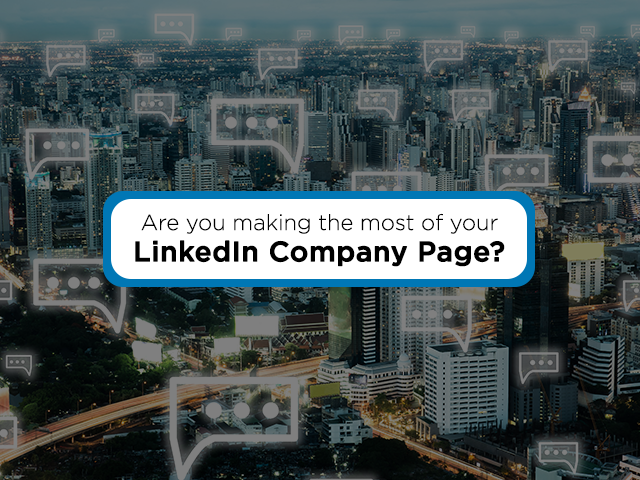 Are you making the most of your LinkedIn Company Page?
Do you have a LinkedIn Company Page for your business?
And if the answer is No…should you have one?
LinkedIn might not be the biggest or coolest of social networks, but from a businesses' perspective, LinkedIn is an amazingly useful platform. For B2B businesses, it offers some of the best social selling and lead generation possibilities. Plus, a Company Page will help you build trust, attract better talent to work for your business and even help improve your SEO, whether we're talking B2B or B2C businesses.
So, are you making the most of your LinkedIn Company Page?
From a business point of view, creating a LinkedIn Company Page offers several (big) benefits. For one, it improves your credibility as a business and helps build trust; especially as you get your employees involved, who, just by updating their current employment status (at your company) are effectively helping you promote your business.
Plus, LinkedIn Company Pages often appear at the top of Google search results – and Google can preview up to 156 characters from your About Us page, so optimising it with the right keywords can have a positive impact on your search engine optimisation and reach.
From a B2B point of view, a LinkedIn Company Page can also present an opportunity for social selling and lead generation, especially as you leverage Showcase Pages. To speed up the lead generation process, you can even add lead gen forms to your LinkedIn ads and have leads provide their contact information directly.
Another great advantage of using LinkedIn Company Pages? They can help you attract talent to your company. With Career Pages, you can advertise your job opportunities as well as provide anyone interested in your business a look into life inside your company and what it means to work for you.
Here's how to make the most of your LinkedIn Company Page:
Create LinkedIn content with Canva
It doesn't really matter what social network we're talking about – visual content is essential to a successful social media strategy. From the visual content you need for your account – such as profile banners – to the content you share on your Page or Showcase Pages, you need to consistently create and share visual content.
For example:
Use images whenever you share one of your blog posts or other content
Share infographics
Share images with interesting tips or quotes
Promotional imagery, for promoting events, content, webinars and so on
To help with the process, you can use tools to help; one such tool is Canva, which you can use to create various types of visual content: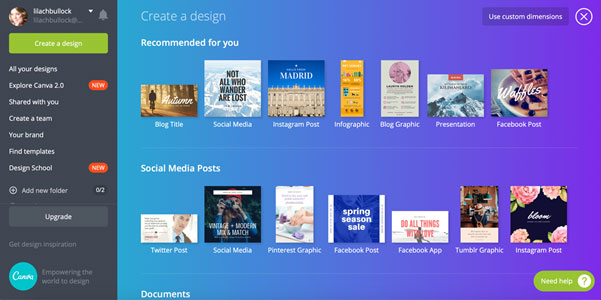 They have numerous templates for each type of design; to create your own image (or infographic/banner/etc.), all you have to do is select the design you want, pick a template and then start customizing it: search for photos that you can use (there's a built-in search engine for both free and paid photos), customize the text and font, add icons and illustrations, and much more.
It's quite easy to get the hang of and you can use it to create pretty much any type of visual content you can think of, for LinkedIn.
Manage and grow your account with Agorapulse
As with any social network, it's important to manage your account every day, post new content daily and monitor your Page for any comments or mentions that need responding to.
To help with this, you can use a management tool that helps you save time and boost your LinkedIn marketing results; for example, Agorapulse.
You can use it to fully manage your LinkedIn account (along with any other accounts on other popular social networks), collaborate with a team, and plan and schedule all your LinkedIn content.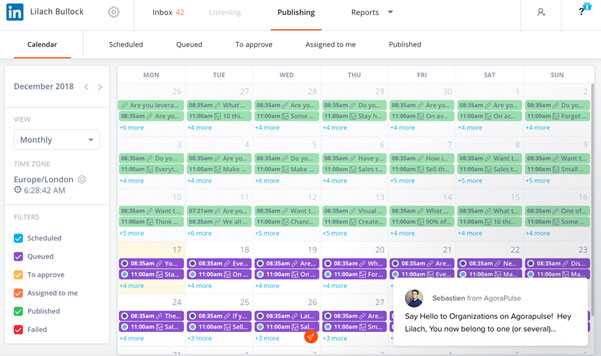 The tool also has some very useful time-saving features. To start with, you have a social inbox where you can check all of your LinkedIn messages and respond to them; you'll be able to see a full list of your conversations with that person so that you'll be informed when responding to them. Plus, you can "save replies" to help you respond faster to mentions/comments.
For example, one way you can use this is to write several "thank you" replies that you can use whenever you get a nice, complimentary comment; you can even auto-mention that person's name to make sure they see your reply: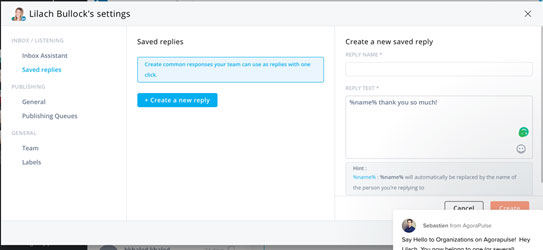 You can also plan and schedule your updates (there's a built-in social media calendar as well, for visualizing your content calendar and helping you plan) and queue them to be published and republished automatically. And finally, you get access to analytics and can easily create reports for LinkedIn performance.
Buffer
Another great solution for managing your LinkedIn account is Buffer; you can use it for planning and scheduling your LinkedIn updates (as well as for other social networks), for responding to comments and to check your analytics.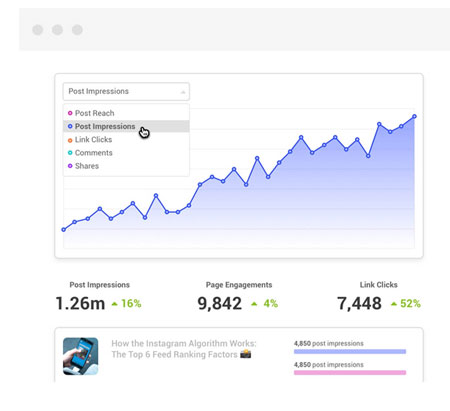 Buffer is particularly well-known for its scheduling features; it's super easy to set up and plan your updates: you just have to set the times you want to publish and then add the content you want published. The tool will then automatically publish all of this content for you.
Plus, you can also get the browser extension so that you can easily schedule content as you see it online.
If you work with a team, it's also worth mentioning that you can add several team members to your account to help you manage it. You can also get Buffer Reply in order to be able to engage and respond to comments easily and swiftly.
Dux-Soup
I've talked about content creation and LinkedIn management; now, I want to focus on the social selling aspect of LinkedIn and the powerful lead generation tool it is.
Because from a B2B standpoint, LinkedIn is absolutely filled with opportunities – you just need to reach out and grab them.
One of the ways to "grab them" is to leverage a tool like Dux-Soup; for starters, you can use it to automate prospecting tasks: view numerous LinkedIn profiles at the same time and send them automated and personalized messages.
Additionally, you can also use it to help manage your LinkedIn prospects; the tool will allow you to leave notes and tags directly on the profile you're viewing, which you can later search through: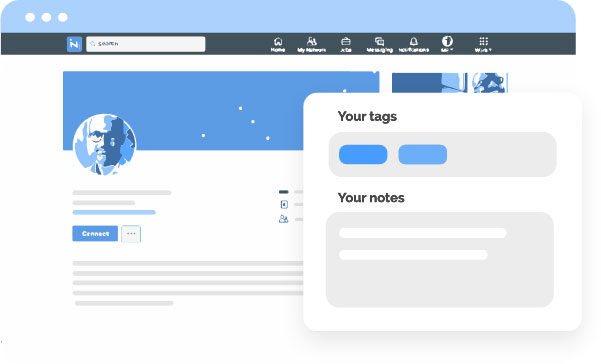 Then, you can download prospects' profile details and easily upload them to your CRM tool to help you manage your leads more effectively.
Conclusion
LinkedIn – and LinkedIn Company Pages – can be extremely powerful tools for businesses of all shapes and sizes. They help you reach a wider audience, improve your search engine optimisation, help you generate more leads for your business and even more and better employees for your business.
But in order to make the most of your LinkedIn Company Page, make sure to be an active user and monitor its activity every day to respond to comments and mentions, create and publish new content and leverage tools that will help you get the most out of your LinkedIn Page.