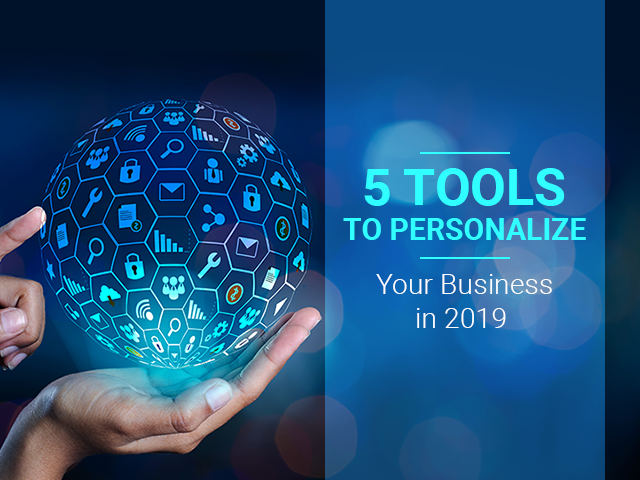 Digital Marketing: 5 Tools to Personalize Your Business in 2019
Statistics prove that digital marketing-driven companies are actively turning to personalized marketing tools. According to a survey conducted by Infosys, 86% customers agree that personalization has influenced their shopping habits and decision-making.
While personalization can be done manually, as the business grows a user base, it becomes difficult to prevent the chances of human error, not to mention the amount of time a marketer would have to spend on a daily basis.
In order to be able to provide a personalized experience to a wide and ever-growing base of clients, marketing managers use tools that include messenger chatbots, custom data-management platforms, and AI and predictive analytic tools among others.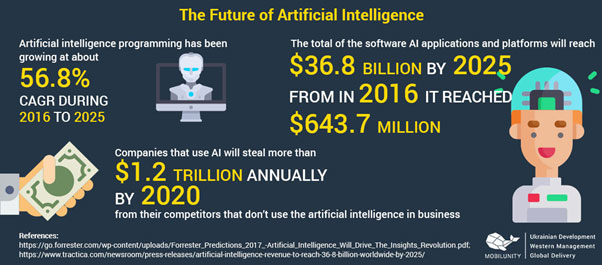 Here are the 5 of the top business personalization tools that you can look forward to for personalizing your customer's experience:
1. Barilliance
Barilliance is among the leading all-in-one digital marketing solutions for personalizing the e-commerce ecosystem. It allows store managers to create a personalized experience for shoppers at every step of a customer journey. It offers dozens of features related to website personalization as well as social media and email marketing.
Key features:
Create personalized retargeting emails
Embed personalized product recommendations to your website
Alerts and notifications about real-time shopper's activity on the website
Get access to advanced shopping statistics and reports
2. LiveChat
LiveChat is an automated chat system created that is capable of managing long strings of dialogues. Using LiveChat, a business owner can answer questions instantly as well guide customers towards Check Out, increasing conversion tremendously.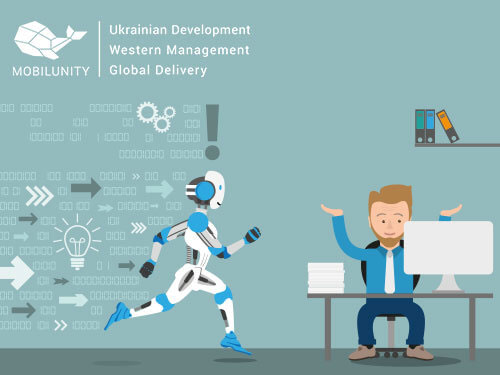 Key features:
Personalized chat windows
Embed a chat window into Facebook and other social media platforms for omnichannel marketing
Advanced reports and analytics
50+ integrations with marketing and automation tools
A flexible ticketing system
3. Adobe Target
Adobe Target is a tool for targeted A/B testing, mobile, email, and server-side optimization. A marketer can improve the personalization level with two modes – rules-based and one-click personalization. You can benefit from behavioral targeting, content and social media recommendations, automated offers, and segmentation.
Key features:
Multivariate and multi-armed bandit testing
Connected device optimization
Batch experience prefetch
Personalized search, recommendations engine, and content
4. MailChimp
MailChimp is the go-to tool when it comes to automating personalized email marketing campaigns. The variety of features is enormous, and the interface suits the needs of both –
new and advanced marketers. The best part is that MailChimp also has a free subscription variant that allows you to try out the programme's features before you invest in personalized marketing.
Key features:
Built-in email template designer
Personalized fields ;
Email distribution by time zone
Advanced reports and statistics
Campaign social media stats
5. Google Optimize 360
Google Optimize 360 is a free tool that allows marketers to test different website personalization workflows and decide which ones work best based on advanced statistics. The solution is a possibility to get a better insight on how to personalize your business.
Key features:
Google Analytics integration
Native statistics reporting
Improved Google Ads segmentation
Split, A/B, server-side, and multivariate testing
Visual website editor
A suite of tools for campaign management
Irrespective of the tool you choose, remember that business personalization is a trend that is only set to grow as brands compete for customers' time more than ever. Tailoring unique experiences allows companies to get a better grasp on the audience, improve the efficiency of advertising and content, and increase conversion rates.
Using technology for business personalization is a way to upscale marketing in a quick and efficient way. There are various off-the-shelf solutions to help companies reach each customer personally. Another way to go would be by developing a custom solution, proprietary to your company. No matter which way you go about it, at the end of the day, personalized marketing will pay off in terms of both – improved brand awareness as well as increased sales and revenue.
Anastasia Stefanuk is a passionate writer and a marketing manager at Mobilunity. The company provides professional staffing services, so she is always aware of technology news and wants to share her experience to help tech startups and companies to be up-to-date.