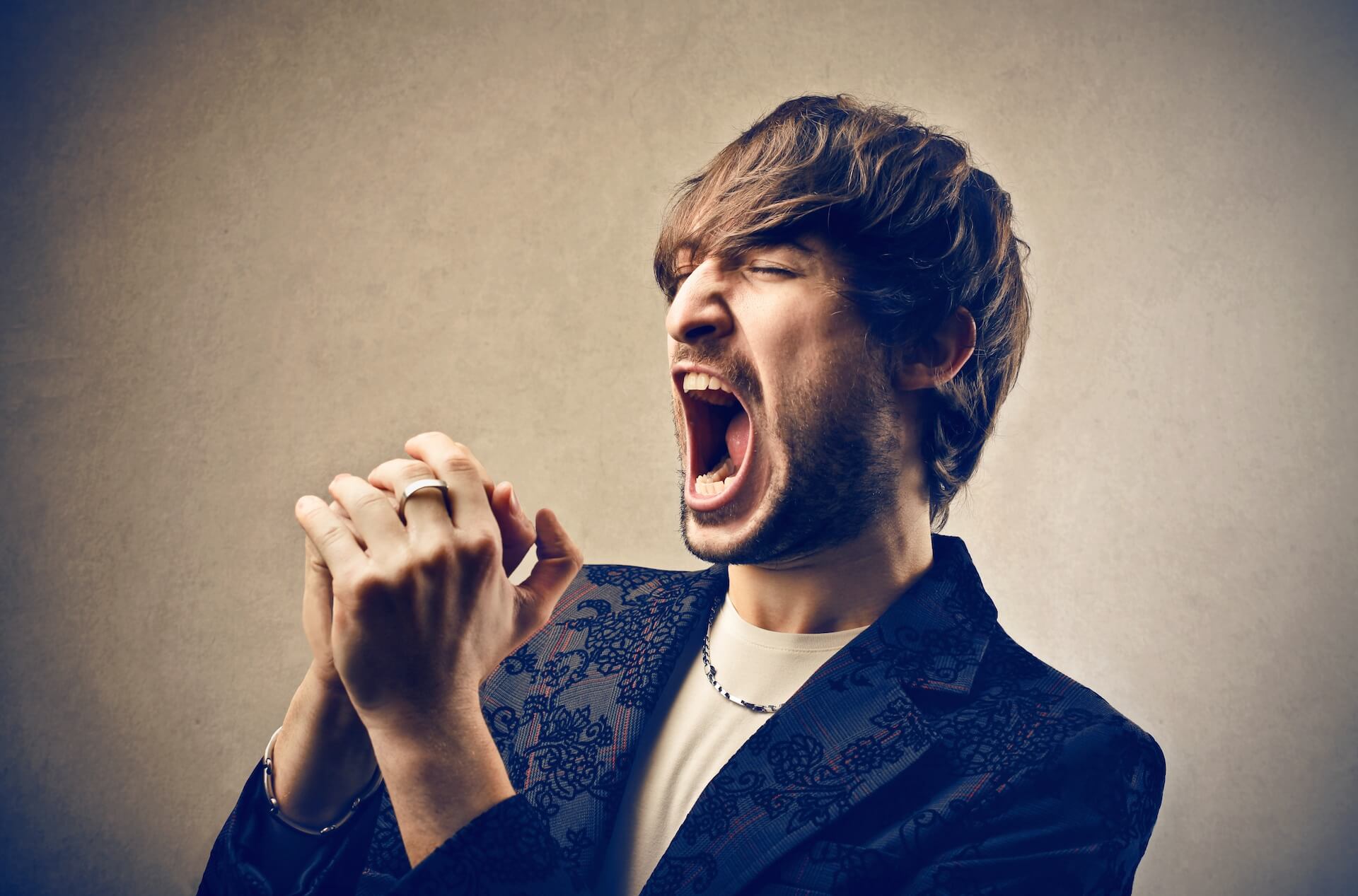 Launched in November 2014, Dubsmash is the new cool-kid on the block. With over 20 million dubbers using the app across 129 countries, it's no surprise that the app has made it to the top spot in the iOS store in over 30 countries.
The app incorporates features from other popular apps and social networks to create its own unique feel. It allows you to add filters like on Instagram, add text like on Snapchat and sports short styled videos like Vine. All it takes is some synchronised lip syncing and an unrestrained bout of creativity. Considering that Dubsmash fever has been spreading like an epidemic, early adopters have already received their 6 seconds of fame.
Social media and branding services are becoming vital to digital marketing campaigns. So far, the biggest adopters of the app primarily include celebrities and millennials. So is Dubsmash a good idea for brands? For some brands the answer is YES!
Movies + Dubsmash = A Match Made in Heaven
Universal Pictures tied up with Dubsmash to promote Hollywood's much anticipated blockbuster 'Furious 7'. The alliance brings the most popular dialogues from the movie through the app along with an integrated social media contest. The organisers claimed that the social reach of the Fast & Furious cast and crew is the largest of any active film franchise and the results helped them reach out to millions on social media worldwide. The resultant engagement for the campaign was unprecedented.
Furious 7 Dubsmash compilation: https://www.youtube.com/watch?v=EojZ5ZIqcOI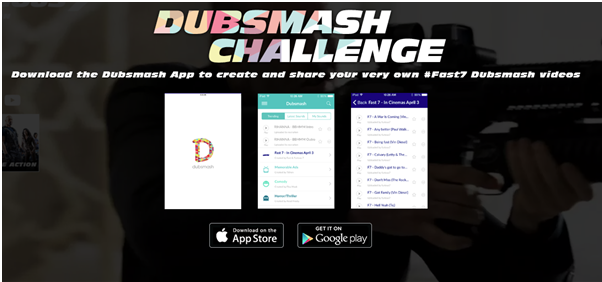 Dubsmash challenge
Dubsmash for Social Causes
Peruvian Celebrities embraced Dubsmash to address the Country's child abuse issues. Peru has the highest rate of child abuse cases in Latin America. A campaign #HablaPorEllos (or #SpeakForThem) was launched in March to highlight the distressing issue of child abuse. The audio clips on the Dubsmash app included pre-recorded messages in a child voice speaking out about child abuse experiences. Several Peruvian citizens and celebrities joined the Dubsmash cause to make the campaign a success reaching out to over 12 million people and garnering over 6.2 million media impressions. Notably, the number of Peruvian citizens reporting child abuse allegations has risen since the campaign began.
While the app is reaching out to millions faster than ever, not many brands have managed to tap the huge potential that the popular app presents. Dubsmash leaves a wide world of opportunity open for brands to connect with millions just waiting to be a part of something bigger.
Whether or not Dusbmash is here to stay, is left to debate, and will be known only in due time. But for now, the numbers prove that the possibilities are limitless. So if your brand is contemplating their next social media move, don't forget to add Dubsmash to the plan!