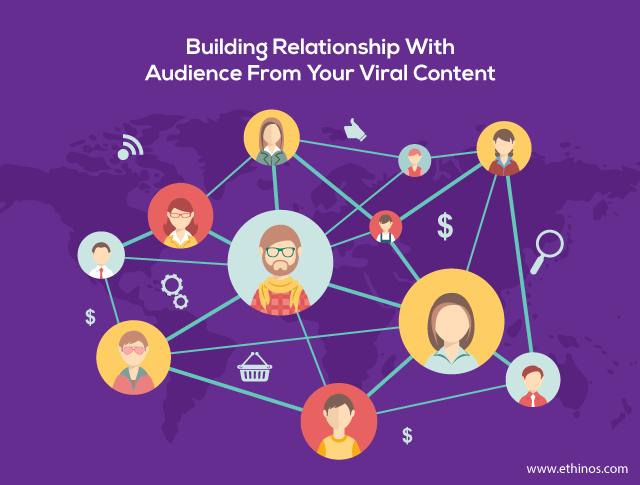 Building Relationship With Audience From Your Viral Content
As marketers, we are very much aware of the value of getting our content viral. In a way, many content marketers view viral content as the holy grail of content marketing. Remember the ALS Ice Bucket Challenge? Perhaps, every marketer wants their campaign to be as successful as this one.
But after you have successfully made your content viral, what's next? Have you ever thought of your next steps to make the most out this huge opportunity? Truth is, getting viral is not a measure of content's success. But it is a great opportunity to leverage your content to build a long-term relationship with new audiences.
Social Media As A Channel For Viral Content
Social media is the main driver of most viral contents. The number of likes and shares you gained in various social media channels is the fundamental measure of virality. As a marketer, we already know how crucial is social media in giving our content a quick boost to gain more viewership or readership. Take a look at this post from M2 that went viral on Facebook.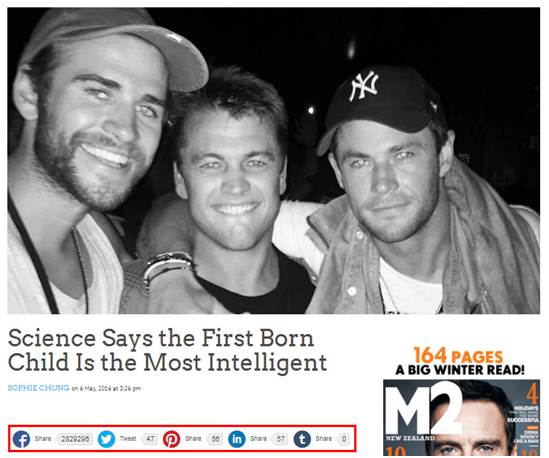 But when it comes to content's lifetime value, it isn't the best place for your content. You may get the likes and shares that you want but after your content has been piled off by newer updates and feeds; you can hardly get any engagement from it.
That's why when your content goes viral, it is important to grab the opportunity to gain connection and build a relationship so you can lead audience towards your business. Thus, generating leads and sales.
Here are some things you can do to take advantage of your virality and a build long-term relationship with your new audiences.
Drive More Active Conversation
One of the common reasons why some brands fail to make the cut even after having their content viral is because they forget to make an interaction. Without an interaction, the communication will end.
So the moment your content goes viral, you need to immediately show your audience that there is a real person behind the content. Whether your content is a video, image, blog post or white papers, you need to add some human touch to it so it is easier for viewers to get connected to you.
A humanized interaction like showing appreciation for the likes and shares and responding to comments could help you create a real engagement and build a connection. Once you are starting a conversation with them, it is easier for you to gradually build a foundation for a much stronger relationship with them.
However, don't be in hurry. It is important that you make your intention as genuine as possible so you can build a positive impression for your brand.
Get Your Brand Prepared For It
Getting viral is not just a privilege but also a responsibility. Now that you have made your presence known online, expect people to come rushing to visit your website and follow your social media channels.
Along with being viral, you become vulnerable to any inaccuracy you made in the past. So re-evaluate your brand. Have you ever had questionable and debatable tweets in the past? Is there any inaccurate information about your brand you need to fix? You need to get into these details before others can.
With the sudden influx of visitors interested in your brand, one mistake can be your "Achilles heel". If you want to start building a strong connection with new audiences, you need to create a brand identity which people like to follow.
Follow Up With More Useful And Encouraging Content
Getting your content viral, one after the other is very uncommon. That is why it is important that you nurture your audience that moment you capture their attention.
Try to revisit the topic. Create a more useful and encouraging content that will likely to compel readers or viewers to connect with you. You can elaborate the topic or add more contexts to your viral content which can impose your authority to that certain topic. Through this, you can increase the opportunity of your contents to resonate more to your target market.
Final Thoughts
Viral content is very rare. Unless you are some famous personality or celebrities, getting your content viral is a shoot to the moon. This is why when you finally made that shot, you need to capitalize on it for your business growth.
Your job as a marketer does not end the moment you made your content viral. You also need to work on directing new audiences from your viral content down the sales pipeline. And you need more than likes and shares to encourage your audience to engage in your business.
Social media likes, shares and posts are fleeting. At the end of the day, it is still about how you can build a long-term relationship with your customers that counts.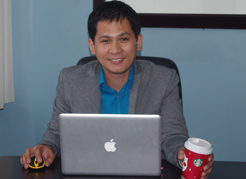 Al Gomez is the man behind SEOExpertPage.com, Dlinkers and UnliDeals. With more than nine years of experience in digital marketing, he enjoys supporting smartpreneurs like himself achieve online success. Connect with him on Twitter (@dlinkers).