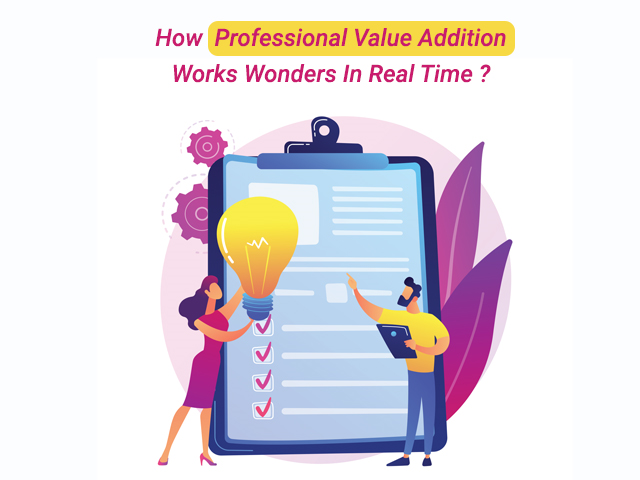 EXCEPTS: HOW PROFESSIONAL VALUE ADDITION WORKS WONDERS IN REAL TIME ?
COVID-19 pandemic has left all of us with a great deal of uncertainty. However, everyone has had their ways of sustaining unprecedented times. With almost half a year's experience of work from home, like never, in this new normal I have realized that the smallest of things are of the greatest value. My domain of work lies in the arena of Performance Marketing wherein one deals with a huge amount of numbers. It was an amazing discovery to take a pause and reflect upon the qualitative end of my service besides quantitative.
Here are a few value additions that I observed through my work at Ethinos:
Growth in Social Circle: Every job/project introduces us to a set of new colleagues, clients and acquaintances whom we generally speak with an end-to-end business mindset. However, in the big picture, we all are social beings seeking each other's services to keep our lives going into much progressive society. Our peers in the professional space are one such driving force who is an 'unnoticed' value addition to our careers.
Acquiring Business Acumen: As employees, we all fall under the important functional stakeholders of the firm. We are driven by the business model the company chooses to adopt. Understanding the business model of the company allows one to flourish in the professional space exponentially, spiking the key performance indicators. From chalking out marketing strategies to generating heavy revenues for the clients, every aspect is rational and interesting to study. Each client has varied expectations, demands and proportionately, varied outcomes but what one can take back from a successful or not-so-successful business experience is the 'Development of Business Acumen'. The keenness and quickness in understanding and dealing with a business situation in a manner that is likely to lead to a good outcome is, surely, an immeasurable added value that comes your way through the experience.
Understanding Consumer Psychology: Service-based industries thrive well when they understand the needs and wants of their users/leads/customers. According to the reports of India Brand Equity Foundation, the service sector contributes to 55.39% of GDP; therefore, a comprehensive understanding of consumers' behaviour becomes vital. Psychology of consumer gives a well-packed approach to design more user-centric marketing model, bring in reasonable deals to create a win-win scenario for the client and the company, to curate advertisements in sync with the tastes of the consumer and what not. For instance, an insurance company associated with Ethinos got better deals during the pandemic in 2020 when compared to FY19. Psychology is the study of behaviour and one can attain its nuances not necessarily by gaining a degree but can also be done through vigilant observation and constant analysis of the user behaviour. It's an art in itself and the one who masters is always on the top of the game with added values.
Creating a Collaborative Environment: An environment that has more than two professionals working together will mostly give better results than an individual's work. Collaboration is all about pitching your skills, ideas, time and space to create an equilibrial state that in turns is beneficial for the greater good. For example, as a fairly experienced employee in digital marketing, guiding the new joiners with relatively better tools, skills and techniques help the client's performance on the whole. It's a collectivist mindset vouching for the employers to practice teamwork. It not only develops good team players in the company but also creates great team leaders. Collaborative Environment begins from sharing of workload, guiding the newly joined teammates with work and having a progressive competitive spirit. All these attributes add enormous value in cultivating a healthy office culture.
Manager – Paid Media
Ethinos Digital Marketing Pvt. Ltd.