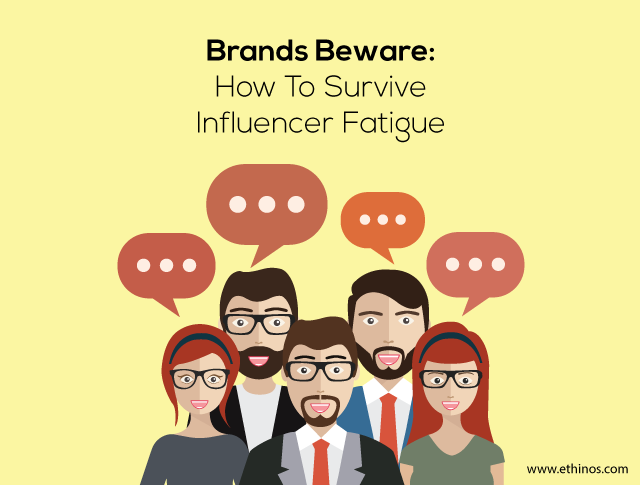 Brands Beware: How To Survive Influencer Fatigue
Influencer marketing is no doubt, one of the most potent tools in every digital marketing campaign. However, due to the growing number of influencers surfacing on different social media platforms, the efficiency of influencer marketing is on the verge of fluctuating down.
Influencers challenge the denotation of the word 'celebrity' and make the advertisers and agencies to reconsider whom and where to spend their money. Nowadays, it seems that anyone with massive followers on social media can be an 'influencer.'

Source:https://pixabay.com/en/paul-david-hewson-singer-bono-u2-434928/
The never-ending quest to create original contents pushes the brands to invest heavily in influencers. And, in doing so, comes another question: What does it mean to the future of influencer marketing? As the digital marketing society becomes more saturated, brands and consumers become more prone to influencer fatigue.
When the Influencers Are No Longer Influencing
Influencer fatigue is already visible and evident. When you scroll down through your feeds every morning, you can see it.
The battle between the Kim Kardashians of the world, who are paid generously to tweet about beauty products and the less-famous personalities who send free products for review are getting stiffer each day. Thus, the battle of promotional contents begin.
According to MediaKix, influencer fatigue is not surprising at all. The average of a monthly search for influencer marketing grows five times since 2015. It increases from 500 to 2,400 according to U.S Google searches.
In the past, it would take years to pursue an influencer and launch a campaign. Years later, it's no longer the story. Thanks to the excessive platforms that connect the brands and their website right away to different influencers. And, campaigns now launch in just a matter of weeks.
It doesn't work well because consumers start to differentiate the genuine influencers from the fake ones and have plenty to say about them.
Take the example of the tongue-in-cheek trolling influencers of Sprite. It created heated arguments and furious comments. It comes right in the middle of an unpleasant campaign that features Lil Yachty, a hip-hop influencer."
The Domino Effect
The real influencers establish their personal brands through showing or discussing their values and beliefs and sticking to them. When these influencers choose to advertise products or services that don't reflect their values, their audience will disengage. The same thing happens to brands and the influencers they commission.
It's easy to tell. It lessens the value of the brand and the influencer as well. What's more troubling is the fact that platforms for third-party influencer fail to provide accurate reporting metrics like quality, reach and audience.
Some even lack the capability to determine specific influencers in niche segments. Suffice to say; it's hard to imagine how productive these influencer campaigns are for both sides of the coin. It is especially rampant to the influencers who charge more than the actual value and those with unlikely attitudes that are gaining groundbreaking traction.
The Remedy
The industry is starting to lose its personal touch due to the supply and demand of influencers at an alarming scale. The repercussion against fake influencers is not that far behind, and brands should prepare for it.
It's vital for brands to remember that there are no shortcuts when it comes to authenticity. Unforgettable brand connections happen when consumers experience genuine interactions, especially in the digital society.
Regardless of how popular or trendy the influencer marketing is, brands don't need to look far to see their unique stories. And sometimes, brands don't even need influencers to tell their stories.
The loyal followers of the brand will happily share reviews about the products or services if treated well and get the same respects that influencers-for-hire get. Even so, genuine fans of the brand will connect on a much more authentic level.
If brands realize this part, they'll have a better chance of winning the audience and harvesting benefits from meaningful engagements. Whatever you choose to do, don't hire an influencer for the sake of doing it for marketing.
Takeaway
If you're marketing efforts don't work, and influencer marketing is the only solution, it's paramount that you choose the right voices whose authenticity are unquestionable. Brands should learn to look within their fields as an alternative to Internet-famous influencers.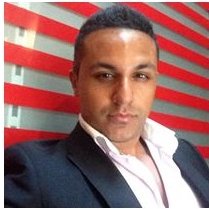 As an entrepreneur and SEO practitioner, Iman Bahrani devotes the majority of his time tending his business and looking after their website, a digital marketing company based in Australia. Iman also likes to write about his experience and expertise in SEO and generously shares them with his readers.