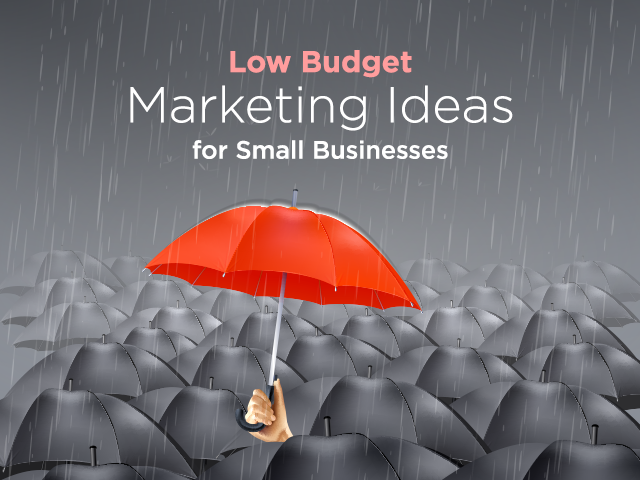 Low Budget Marketing Ideas for Small Businesses
Without a doubt, you cannot achieve maximum success for your small business if you overlook marketing. If your clients cannot find your brand, then rest assured they will not buy from you. They will be forced to go for your competitors who have enhanced their visibility.
Whether you have started a business which sells old phones or you have any other idea that you feel will be lucrative in no time, your ultimate goal is to achieve business as well as personal goals. For this reason, developing a realistic marketing campaign is not an option, but something that should always be at the helm of your must-do bucket list.
But one stumbling block stands on your way – you are operating on a limited budget.
You have worked hard to get financing for your small business, and you are using resources available to you to ensure you get everything in place and operational. You have even purchased the best retractable banner stands, and you honestly need everything to be equally affordable.
You are lucky!
You don't need to use all your savings and debts to run a marketing campaign. Below are some low budget ideas you can try:
Publish engaging content in your blog
This is doubtlessly one of the cheapest marketing strategies you can implement for your business. Continually provide valuable content to your audience, and in no time, you will get the conversions and sales you desire.
Blogging is highly affordable because you can easily publish and promote your content for free. All you will need is dedication and time.
If you are not a good writer, consider hiring a freelance writer for a couple of bucks. But regardless of the path, you decide to follow, make sure that the information you are publishing on the blog is pure gold, and can convince the reader to share and engage with your brand.
Concentrate on email marketing campaigns
With the rise of social media marketing and the buzz created around it, most business owners have forgotten about email marketing, and this is where they go wrong.
This type of digital marketing is a rather old school, but as far as affordability and convenience are concerned, it will never run out of fashion.
When developing an email marketing strategy, make sure you focus on created winning content. When you do it correctly, this tactic will help you generate leads, as well as build lasting relationships with your prospects at little or no cost!
Leverage the use of social media
If you have a small business, then social media is one tool you should think of whenever you want to kick-start a marketing campaign with a zero budget.
Social media makes it possible for you to engage with your audience, build relationships with them, and ultimately enhance your brand visibility.
When using social media platforms, don't just read messages. Instead, develop valuable content, post it, and keep track of every comment, share, retweet, or like.
Regardless of how busy you are, take time and reply to your audience. This is one of the best ways to build an unshakable rapport with your target market. In the beginning, it might not pay off, but ultimately, it might turn out to be something worthwhile.
Marketing is never as expensive as you think! Try the above low-budget tactics, and you might achieve business success before you know it.