Search Engine Optimization: New Strategy for 2013
2012 has been a revolutionary year for the SEO industry because of the introduction of some important algorithm updates like Penguin, and updated versions of Google Panda. As a result, we now have several factors which need to be considered while incorporating SEO in a new website's digital marketing strategy. Here are a few tips to plan an effective SEO strategy that will give your website a solid boost in 2013.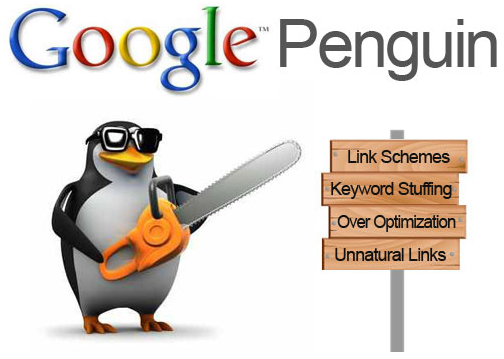 Make sure that the on-page optimization of your website is perfect
On-page is the first and most important thing you need to look at while getting your website optimized. To do this, make URLs search friendly, add relevant and fresh content, use header tags, use ALT and title tags for the images, write user-friendly URLs, create and upload sitemap and robots files to the server, validate your website to make it error free, add relevant meta tags (title, keywords and descriptions) to your web-pages. This will help your website to index and rank better easily.
Compensate the links you removed with good ones
Even after its innumerable updates, don't forget that Google still values quality and organic back-links. The higher the number of high quality links, the better it works for Search Engine Optimization. So it's something you cannot ignore. When you, as a webmaster, submit a bad link removal request by using the disavow tool of your Google webmasters account, you lose a number of back-links after your request is processed. It is necessary and important to compensate these lost links with new, high-quality, organic back-links.
Enter into all the new social networks and start dominating
Combining the benefits of social media and SEO can lead to amazing results. Social media powered SEO really works and Ethinos has discovered how to use social media signals to achieve a high current ranking on natural results of search engine result pages. Our strategy has helped us to increase the number of clicks by 120%. It includes addressing poor or duplicate content issues, maintaining a blog that works as a focus for all the social media activities, taking control on Facebook end embarking upon a fan-building and campaign for engagement, using social networks to promote content posted on other online channels. In 2013, Pinterest marketing is going to be the centre of attraction, so this is the perfect time to market your website's presence on Pinterest and Instagram.
Take Advantage of QDF, Google Instant
The QDF algorithm favours freshly written content over old content for search terms that are rising in search popularity. If you can anticipate which queries are likely to trend or gain importance on a particular day, you could potentially use that knowledge to modify website content accordingly. This can cause to get you a quicker online exposure. This has great value for SEO purposes. On the other hand, you can optimize your website for instant search results as well. This will help you in branding and to gain some extra traffic to you website.
Do you follow these practices? What are some of the other tips you would share?
Do respond with your thoughts and questions in the comments!