Top 5 Resources to help you keep track of the Google Algorithm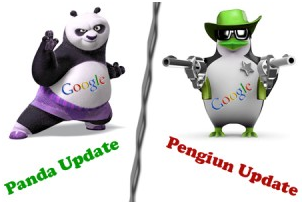 Last year there were many updates to the Google algorithm; and these affected many brands and websites. Today, the Panda, Penguin, EMD, and other algorithms; not only improve Google search results; but also keep webmasters on their feet when it comes to maintaining the ranks and positions of their websites. I started tracking algorithm changes in search engines a few years back, and have recently come across many frustrated webmasters who have lost their website rankings due to algorithm changes and other issues. So in this blog post, I've made a list of resources that will help webmasters to stay updated and track Google algorithms; in order to improve their Search Engine Optimization practices and thus ensure a sound digital marketing strategy.
These resources are must-reads as you begin tracking algorithm changes, but they're definitely not the only ones that you need to check! You have to do research and stay updated even on the minor changes. Don't worry if you miss out on some important updates because there are many search marketers in the industry who keep a close track of algorithm changes and share their observations. You can visit their twitter profiles and websites to see if there's anything you missed out on.
These are some of the people and resources that I generally follow:
Barry Schwartz, owner of RustyBrick and an author who keeps his website SEO Roundtable updated with latest search engine news
Danny Sullivan, a search marketer who has been tracking search engines since late 1995; and is currently 'founding editor' of Search Engine Land
Following these experts will help you learn new things about search engines and their algorithm updates; and take the steps necessary to maintain the rankings of your websites inspite of updates and changes.
Do you carry out Search Engine Optimization in-house? Or have you hired a digital marketing agency for it? Do your digital marketing company professionals keep track of search engine algorithm updates and warn you beforehand regarding possible impacts on the website?
Share your thoughts, opinions, and experiences in the comments!