Use of Google Places for Enhancing Your Business
Google is one of the most popular and most searchable search engines in the world. It provides broad and fast results related to your searches. Many people modify their searches locally while looking for a particular business and this insight is the basis of Google Places, the new service launched by Google in 2009. It is a part of Google Maps, which allows users to localize their searches and displays the results with their locations on the map.
At present, Google Places plays an important role in enhancing the popularity and leads of your business through organic search results. You can use the following tips to optimize your business listing on Google Places and enhance your digital marketing strategy.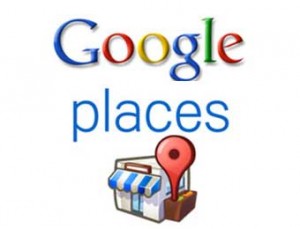 Submit correct information regarding business name, address, phone number, etc. in the Google Places form because the listing gets displayed even on Google Maps.
Submit your business in the accurate category and use a strong description using your targeted keywords and location areas in order to ensure that you connect with the desired audience.
Make the most of new Google Places features like:
Add service area: You  can add your service area in the Google Maps listing
Add business photo or video: You can upload a photo or video that gives a clearer picture of your business activities
Use QR Codes: You can use QR codes on your Google Places dashboard. This helps to create and share a unique digital space and identity for your business
Verify your listing on Google by using a phone number or address and following the instructions that Google sends on your listen number/address.
Once you listing is approved and displayed, you can improve it by getting reviews from users.
Benefits of Google Places
Your business listing can be found easily in Google search result pages.
You can edit your listing to incorporate changes in your business location.
You can easily maintain and manage your business listings.
Even if you do not have a website, you can still get an idea about search results by analyzing the impression and clicks of your listing.
Your business's address and phone number get displayed in organic Google search results and this can effectively complement your paid Search Engine Marketing efforts.
Google Places allows geo-targeting and increases traffic and visitors from local keyword searches.
Google provides the service free of cost.
There is no actual downside in registering your business with Google places. With a little help from Google you can successfully put your business on the map, digitally. Getting found is the first step towards a successful business tomorrow.