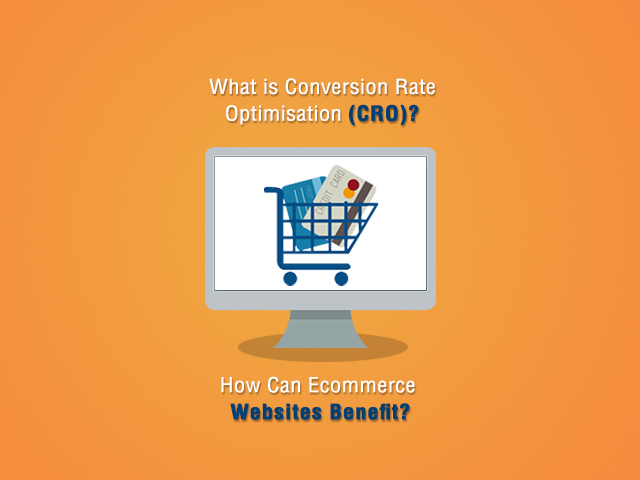 What is Conversion Rate Optimisation (CRO)? How Can Ecommerce Websites Benefit?
In a recent industry survey, nearly sixty percent of companies said conversion rate optimisation or CRO was an important part of their marketing strategy. Almost a hundred percent said it impacted their digital marketing efforts. But what is conversion rate optimisation? And why is conversion rate optimisation so important for ecommerce sites?
What Is Conversion Rate Optimisation?
Conversion rates refer to the rate at which people visiting your website are converted into customers. If 100 people visit your website and 3 buy, your conversion rate is 3%. The other 97% visit, but don't buy. If you want to increase sales, there are two solutions: increase your traffic while the percentage that buy remains the same, or try to increase the percentage of customers that buy the product. The latter case may take the form of better targeting your marketing to bring in people who better represent your ideal customer segment, or adjusting search engine optimisation to capture people at the final stages of the sales funnel. Conversion can include downloading an app or following you on social media.
Conversion rate optimisation or CRO refers to the process, ideally data driven, to increase the conversion rate of various sections of your website. Conversion rate optimisation should involve A/B testing of website designs and calls to action as well as multi-variate testing. It should be based on a structured approach, deliberately changing aspects of the customer journey, product pages and website design in order to increase conversions.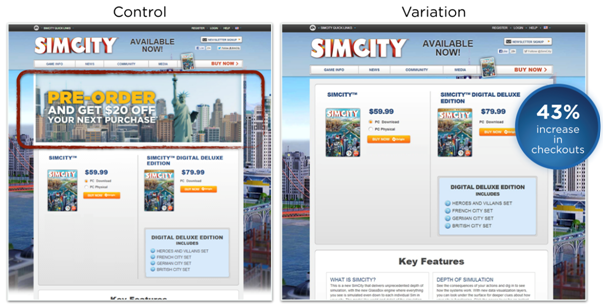 Why Conversion Rate Optimisation Is So Important to eCommerce
Conversion rate optimisation can be applied to landing pages, shopping carts, product pages and sign up pages. However, it is most commonly applied to ecommerce sites.
Why is CRO so important to ecommerce? First, it is far easier to double your conversion rate than double your traffic. And unlike increasing your traffic numbers, you have a clear return on investment when you turn more visitors into buyers. In contrast, you may only have a vague ROI for increasing the number of signups for your newsletter unless you require a paid subscription.
Suppose your business hires experts in conversion rate optimisation. In our earlier example, 3 per hundred visitors buy from your website. Now for every 100 visitors, 6 buy. Your new conversion rate is 6%. Your traffic numbers are unaffected, but the number that buys from your site has doubled.
Tips for Increasing Your Conversion Rate
One of the best ways to increase your conversion rate is to study why people are abandoning their shopping carts. These are people who were at the final stage of the sales funnel and then quit. Are they deterred by requirements to sign up for an account? Are they surprised by the final price and decide to go elsewhere? Did they expect discounts or the ability to use coupon codes and couldn't? Are they unable to use their preferred payment method? You could learn some of this through customer feedback and online surveys, and you may learn the needed improvements by studying best practices for your industry. Improvements here will increase sales far more quickly than you'd see with interactive website design improvements.
Copy optimisation refers to altering the sales copy or product page information based on the customer's interests. What you show a new customer may be different to the message you show to a repeat customer. Different customer segments should see different marketing messages. Small changes to the headlines used, image size, page layout, and the fonts used could result in greater sales even if the text itself isn't changed.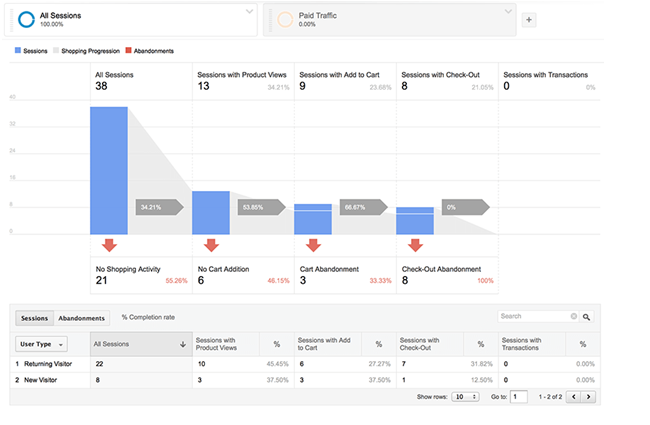 Website design and performance cannot be understated when you're trying to improve your conversion rate. This was my major takeaway from the conversation I had with Tod, the director and founder of AfterFiveByDesign. Many websites lose mobile customers when the site takes too long to load, they cannot access parts of the site because it doesn't resize properly for the smaller screen, or the checkout process times out.
An inability to click on a checkout button, or mobile users being unable to fill out the shopping cart fields, will not only lead to abandoned shopping carts but also visitors who will never return to your website. For many businesses, sending an email after someone abandons the shopping cart results in some returning to buy as well as learning why the rest refused to complete the transaction.
Tracking and Anlytics
CRO is not just a one-time process. The best results can only be achieved over a period of times say 6 to 12 months. Google analytics integration and tracking is extremely important. To get the best ROI out of CRO investment A/B split testing different page designs, and copywriting headings must be part of the whole process. There's software like Hotjar that helps you track visitor's behaviour. And software like Omniconvert can be used for A/B split testing and traffic segmentation.   Tracking every sale and lead within Google Analytics, where the visitor came from, their demographics and time on site will help you focus your efforts on things that actually work, as opposed to moving blind.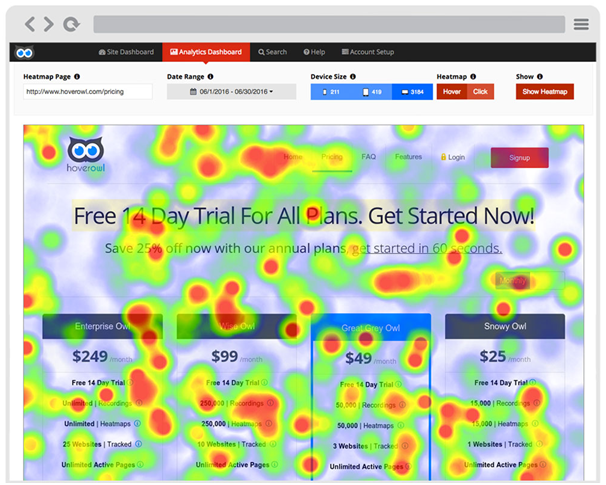 Conclusion
Unlike search engine optimisation, or SEO that tries to put ad copy in front of the customer segment it is designed for, conversion rate optimisation tries to maximise the percentage of visitors who complete a desired process. This could be liking your brand on social media or buying your product. Ecommerce sites see the greatest financial benefits from conversion rate optimisation because it has a relatively low cost compared to the immediate impact on the bottom line by boosting sales.

Elena works at afterfivebydesign, a web design and hosting firm based in Sanford Maine. She is a conversion rate optimization specialist and her primary passion is that of helping business owners improve leads and sales through CRO. Lately she has also been experimenting and creating sales funnels.