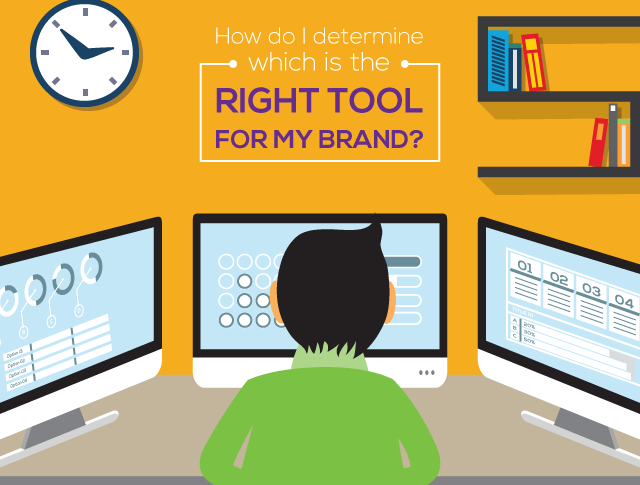 15 Factors To Decide The Right Social Media Monitoring Tool For ORM
Keeping up with the changing pace of social media requires businesses to employ an efficient social media monitoring tool. Currently, there are numerous tools that businesses can wield for any social media monitoring/online reputation management requirement. Every tool present in the market has its own benefits and drawbacks; therefore from the perspective of a brand, it is paramount to employ a tool that meets the requirement of the brand. Using a tool as part of a business's online reputation management that will have multiple functionalities, which will be used regularly, and result in an optimum return on investment is prudent.
Here is a starting point of factors that businesses may refer to when evaluating an effective social media monitoring tool.
Factors To Decide The Right Social Media Monitoring Tool For Online Reputation Management
1. Reasonable Pricing
The tool employed by a brand for their online reputation management has to be reasonably priced. Businesses know the various touch points that they would like to evaluate. It makes sense, to invest in a tool that will be of use to them rather than one, the functionalities of which will hardly be used.
2. Number of Mentions Per Month
While selecting a tool, businesses need estimate the volume of mentions for the keywords to monitor and ensure that all the free mentions available to an account during a month get used up. It is likely that doing so will result in better outcomes of online reputation management. In case of frequent mentions that are left unused at the end of a month, it may be better to move to a smaller plan.
3. Number of Keywords Allowed
It is essential to define the keywords to monitor at the start of the campaign. Also, ensure that the list of keywords that are a part of a business's online reputation management does not exceed the number offered by the tool. It is a good practice to have a few spare keywords in case of unforeseen situations to monitor.
4. Ability to Crawl Most Platforms
Many tools crawl only specific platforms defined in their package. It is a good practice to ensure that the tool efficiently crawls platforms that are relevant to the brand presence on social media.
5. Historic Data Available to Crawl
Many tools do not offer historic data at all on either of the platforms or sell historic data at a premium amount whenever the need arises. To receive the maximum benefit from a business's online reputation management, having, at least, 30 days of historic data is a good practice.
6. Real Time Analysis & Report Generation
A monitoring tool has to be able to produce real time updates about the defined keywords in order to reduce the response turn around time (TAT).While creating reports; the availability of an export function is an integral function to have.
7. Defined Metrics
Pre-defining campaign metrics and KPIs like Impressions, Reach, TAT's, Brand sentiment, etc. at the start of the campaign will help streamline the activity and ensure that the chosen tool actually provides these metrics.
8. Multi-Language Support
While working on bigger accounts, conversations may come up in regional languages, therefore, it is essential for a tool to crawl these mentions in order for them to be analyzed and then evaluate the success of a business' online reputation management.
9. Multi User Access
Access to multiple users in a team to view, edit, and create the reports, mentions, and export data function will help in streamlining the monitoring process, saving businesses time.
10. Sentiment Analysis
Automated sentiment analysis for mentions help in reducing the manual input while analyzing a mention via any tool. This is essential for a business' online reputation management to perform well.
11. Mobile Support
Many tools these days have developed custom Android/iOS apps for monitoring conversations on the go. App support for tools will be an important criterion to determine efficiency of tools in the near future.
12. Auto-Tagging to Topics
Ability to automate tagging in Tweets through keyword groups helps in segregating mentions for brands with multiple entities. The tool that a business employs as part of their online reputation management should be able to carry out this function with ease.
13. Consumer Engagement Through Platforms
A dedicated console to interact with audiences across platforms is a prominent requirement for B2C and B2B brands while choosing a tool.
14. Influencer Management
Ability to track brand influencers, industry influencers, and brand advocates thereby helping a brand determine who to interact with on social media is another crucial factor that a social media monitoring tool that a business employs as part of their online reputation management should have.
15. Competitor Analysis
Identifying and classifying competitor mentions vis-à-vis the brand, and benchmarking a brand performance against such external parameters facilitates optimum social media monitoring.
A business can consider all of the above and other requirements that they may have and then use a social media monitoring tool.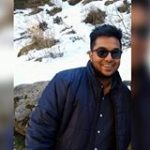 Sachin Rao is a Digital Marketer and an expert in the Online Reputation and Social Media Monitoring Domain for Ethinos Digital Marketing.