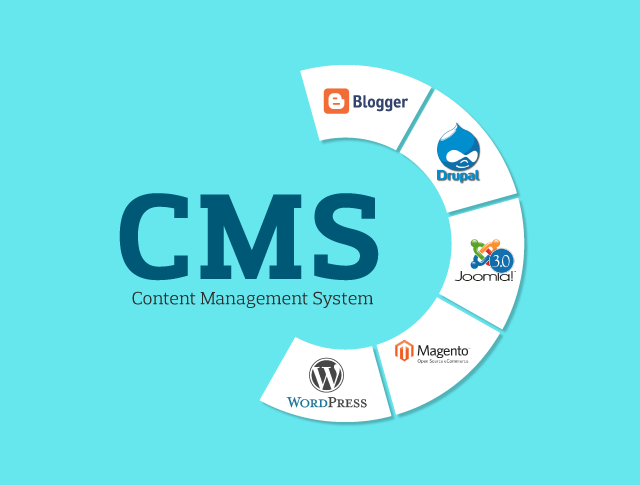 Top 5 Most Popular Content Management Systems
Before venturing into any online business, it is very important to finalize on one content management system. Each content management system comes with its own set of pros and cons. It is better to evaluate a CMS through extensive research and then choose one for your content marketing. Here's our evaluation of the most popular CMSs that organizations rely on to get you started.
Factors to consider before selecting the best Content Management System
1. Understanding the type of business
It is important to understand whether your business is service-based or product-based as that will affect your content marketing strategy. If your business is service-based, then WordPress is a better choice. If your business is a product-based e-commerce business, then Magento may be the more appropriate.
2. Ease of Use and Customization
An ideal CMS for content marketing should be user-friendly and easy to customize. Of all the content management systems, WordPress is considered to be the most easy to use and customize, whereas Drupal is considered to be the difficult to operate.
3. Scalability
If your business grows, your CMS too should be able to scale seamlessly. Joomla, Drupal, and Magento are examples of scalable content management systems.
4. Availability of Themes, Plug-ins, and Templates
An ideal CMS should support themes, plug-ins, and templates for various kinds of content marketing needs. WordPress has some popular features in terms of availability of variety of themes, plug-ins, and templates for small businesses, followed by Magento for e-commerce websites.
5. Security
Website Hijacking, Cross Site Scripting, and SQL Injection attacks are a matter of concern to online businesses. Joomla, Drupal, and WordPress are considered to be the most secure content management systems, as they keep on releasing security updates and patches as soon as a loophole or vulnerability is detected. This safeguards your content marketing strategies.
6.Cost-Effective
For any online business to flourish, the return-on-investment (ROI) should generally be  more than if not equivalent to the amount invested. Blogger is mostly known to be a cost-effective content management system as Google provides free hosting, followed by Word
Press, Magento, Joomla, and Drupal.
7. SEO-Friendly
The success of any online business website largely depends on the search engine friendliness of the CMS that it is using, especially so for their content marketing strategies. For small businesses, WordPress has been popular in that regard. For e-commerce websites, Magento is considered to be a reliable CMS, and for governmental websites or large institutional websites, Drupal is known to be the most SEO-friendly content management system.
8. Community Support
It is prudent to consider a CMS with a large community support, so whenever you run into an issue, you have the support of a large community to rely on. Many agree that Magento has an excellent community support, followed by WordPress, and Joomla.
 "The CMS should have visually pleasing UI and UX", says the web designer. "An SEO-friendly CMS is a must", according to the SEO expert. "A robust and hack-proof CMS is mandatory", recommends the security analyst. "Go for a CMS that's cost-effective and easy to understand", elaborates the business owner.
Different teams within an organization will have different views on which CMS should your business rely on. So, before you get into a tizzy, let's discuss some of the popular and most widely used content management systems around the world, along with some hits and misses.
Blogger
Blogger is one of the most popular content management systems amongst bloggers. Blogger was developed by Pyra Labs and bought by Google in 2003. If you want to blog as a hobby, this is the right content management system for you. But, if you want to start a serious business online, you might want to consider some other CMS.
Ikea Hackers, Blogger Plug-ins and Car Scoops use Blogger as their content management system.
Hits:
Free hosting is provided by Google making Blogger cost-effective
Offers plenty of online tutorials to customize your website
Has an easy to use and simple interface
Allows you to make your website mobile-friendly by choosing a mobile template provided by Blogger without coding your website to be mobile responsive
Provides integrated Gmail login and can integrate multiple Gmail accounts for one website
The learning curve is medium, since you have to code your own website
Misses:
Lacks templates and plug-ins, to add a new feature or widget a new code has to be cretaed
If a website is reported for promoting illegal stuff, Google has the authority to delete the website
Websites using Blogger as a CMS lack a professional look
Does not have a menu in the layout section. Successfully implementing a navigational menu is generally a challenge
Not SEO-friendly.
WordPress
WordPress is the one of the most popular and sought after content management system for businesses and professional bloggers around the world.  But, if you want to start an online e-commerce website, this is may not be the right CMS to consider. WordPress is developed and owned by Automattic. There are two versions of WordPress:
org – Free and open source CMS
com – Paid upgrades for applying professional themes, templates, hosting, and plug-ins.
Forbes, CNN, and Sony use WordPress as their content management system.
Hits:
Plenty of themes, templates, and plug-ins
The structural hierarchy of a website using WordPress as a CMS is SEO-friendly
A fresher with no experience in coding can also create his own website on WordPress,
Websites using WordPress as their CMS mostly look professional
Designing parallax websites, implementing pay-walls and easily connecting it with your payment gateways with the help of plug-ins is possible
Easy to use and simple to understand
Misses:
Hosting services need to be paid for
Does not allow extending the functionality of websites unless the extras are paid for
Not ideal for e-commerce websites
Joomla
Joomla is the second most used content management system. It is a widely supported multilingual CMS platform in the world, offering more than 64 languages. It is a free open source content management system for publishing web content. Joomla as a CMS can be used for various kinds of websites like personal blogs, corporate websites, and e-commerce websites.
Harvard University and MTV Greece use Joomla as their content management system.
Hits:
Good for e-commerce websites, can also be used to create social networking websites
Serves as a great portal for asking questions and getting technical support
Provides the ease of managing a WordPress website combined with the power of a Drupal website
Non-developers can understand and start their own website in a short period of time
Misses:
Requires some level of technical coding
Can be cumbersome to perform on-page website optimization
Adding custom designs to your website is comparatively difficult without a professional developer
Has a limited number of add-ons
Offers basic SEO functionality which can be extended by employing a professional SEO expert
Drupal
Drupal is a free, open source, flexible, and one of the most advanced content management systems. It is technical and difficult for a non-developer to comprehend. Websites using Drupal as their CMS are looking to create a professional website with finesse and expertise when compared to other CMS platforms..
Ubuntu, Grammy, White House, and Sport360 use Drupal as their content management system.
Hits:
Considered as one of the most powerful and technically advanced content management system.
Websites load faster
Possible to edit the root files of the program, making it flexible
Is SEO-friendly.
Misses:
Difficult to understand for a non-developer
If a website grows beyond a basic blog or small business, it will require some technical support to run it properly
If a website runs into a problem, it may have to pay for some expert assistance to fix it
Expensive to maintain compared to other CMS websites
Magento
Magento is an open source content management system. It is one of the the most popular content management systems that powers e-commerce websites around the world. Magento was developed by Varien Inc. and later sold off to eBay.
There are 3 editions or versions of Magento:
Enterprise Cloud Edition
Enterprise Edition
Community Edition
Chopard, Bulgari, and Liver Pool FC Store use Magento as their content management system.
Hits:
Most favored CMS for e-commerce websites
Is SEO-friendly
Is easily customizable and offers plenty of rich features and functionalities
Is scalable and can seamlessly manage growing e-commerce stores
Upload feature facilitates e-commerce sites to add thousands of items in a single import
Misses:
Is complex to understand
Requires heavy server resources and the operational costs for a Magento store are a bit higher than the other e-commerce platforms
The community edition is free, but the enterprise edition is expensive
Is complex and requires knowledge of the Z-end Framework.
Apart from the above mentioned content management systems, there are plenty of others like Shopify, BigCommerce, WooCommerce, OpenCart, Ektron, TYPO3, Umbraco, Radiant CMS, Movable Type, Mambo, Moodle, PrestaShop, Shopify, osCommerce, Zen Cart, Spree Commerce, etc. which you might consider for your online business. Ektron is a content management system built on .NET framework, whereas TYPO3 is an open source content management system written in PHP.
We would gladly like to hear about your CMS preferences. Do share your thoughts through the comment section.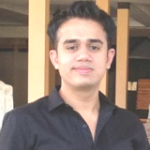 Sumeet Sharma is an SEO executive at Ethinos. Apart from having expertise in Apps and App Search Optimization,Sumeet also enjoys watching Shark Tank, splurging on new gadgets and games.Not to forget he is also a marathon runner.