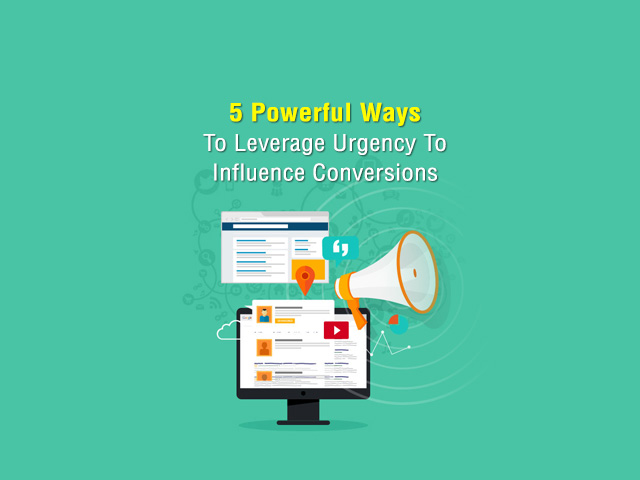 5 Powerful Ways To Leverage Urgency To Influence Conversions
We all hesitate while making decisions – whether they are life changing ones or even those that require us to pick between a regular or large pizza. It all goes with being a human. But as a business, this is something that needs to change – for the betterment of consumers and the way we offer customer service. Converting an onlooker or a visitor to a loyal customer is a goal all businesses want to achieve. Below are a few tips on how you can insert an aspect of urgency in your conventional marketing tactics for the organization's profit.
Retargeting with a timeframe
Retargeting can help you stay on the customer's mind for a longer time, even after they have left your website. The principle uses cookies to target the customers on the basis of the products or services they showed interest in. By including a time limitation or a deadline within your retargeting ad, it could cause the customer to make a positive decision and take action faster. For customers who did not make a purchase or convert in the first trip to your website or app, retargeting can make a significant impact on their choice of return and conversion.
Make offers hard to refuse
Crafting the perfect message is key to making the customer stay. Showing customers products or services they were interested in, makes them feel the ads are personalized for their benefit. Also, highlighting the discount with these ads is likely to bring back the lost customers to your site. Including a CTA within your ad by giving the purchase a time frame can further prove beneficial.
Offer them deals that go beyond the regular discount
Discounts alone are enough to convince anybody to buy the product or service, even if they don't really need it, well most of the times. It makes them crave for the thing on offer and triggers a surge of anxiety to not let go of the 'profitable' deal they're being offered. While checking out, or even while consumers are browsing products, they can be shown another deal that can be added to the product to make the purchase all the more tempting.
Create the FOMO
Enforcing the 'Fear Of Missing Out' in your consumer's mind can help you convert visitors into customers. Creating a scarcity of the product they are interested in will automatically put a deadline for purchase, thus compelling them to buy the product as quickly as they can. FOMO not just works for the customers who are regular shoppers, but also for those who might be casually browsing your website.
Make use of exit intent pop-ups
Exit intent is a style of pop-ups that appear right when the customer is about to exit your website. It is usually designed for a single purpose – to capture the customer's attention just when they're about to leave. The trick is to use persuasive messages and offer the customers something in return for their conversion. According to Beeketing, exit intent coupons can retain up to 35% of lost visitors, which makes it good enough to try out for retail or content websites.
Generating a lot of traffic is only half the battle – the work begins when the traffic leads to conversion. Implementing urgency with these tips will definitely boost the chances of conversion and yield more sales.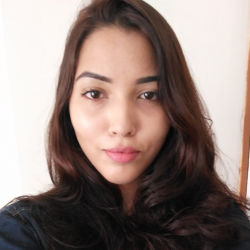 Snehal Bandivadekar is a content writer who currently works in a digital agency based out of Mumbai. Apart from being fascinated with reading books that are non-fiction, she also indulges in writing poetry.