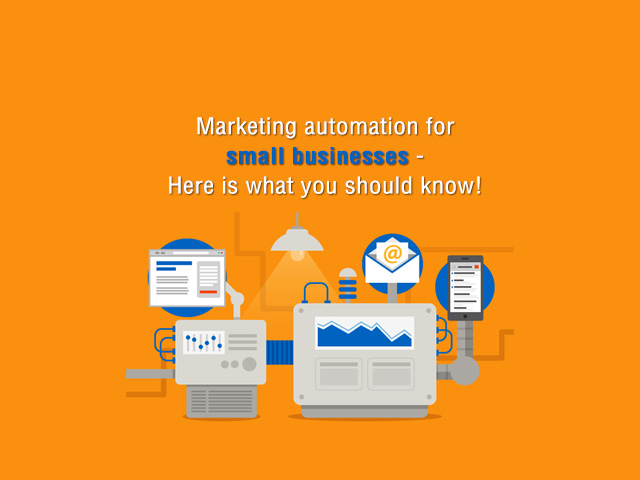 Marketing Automation for Small Businesses – Here is what you should know!
Marketing automation is the process which requires you to use various software and latest tools to market your business. The world has been revolutionized by technology and we have a software for every type of task. Marketing is just another aspect of life where technology has taken the wheel.
The small business circle has finally started to pay more attention to marketing automation software. And it's not difficult to figure out why. The automation process is like a cool breeze in the realm of business because it has shared the burden of work and provided business owners with great ease by streamlining multiple processes that need frequent repetitions.
Small business owners find it very challenging to start and run a new business because they have to wear so many hats, stay under budget and mostly make the most of a limited workforce. With all of this, how can one develop a steady sales funnel, create exciting content and preparing effective marketing campaigns at the same time?
First, let's look at some stats: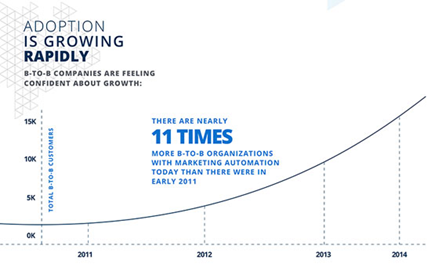 On average, 51% of companies are currently using Marketing automation. With more than half of B2B companies (58%) plan to adopt the technology. –Email monday "The Ultimate Marketing Automation stats
67% of Marketing Leaders currently use a Marketing Automation Platform. – Salesforce "State of Marketing"
Nearly 70% of businesses are using a marketing automation platform (MAP) or currently implementing one. – Aberdeen Group "State of Marketing Automation: Processes that Produce"
Marketing automation is used by 42% of companies, CRM / sales automation systems by 54%, while Email marketing technology has the highest adoption. It is used by 82% of companies. – Ascend2 "Marketing Technology Strategy"
For every 100 emails you send out, at least 5 of them should be linking back to you.
It is evident that marketing automation is the top priority for the business owners of today. Here are some things you should know about marketing automation from a small business perspective:
It is not automatic
There is a difference between automation and automatic. Don't assume that everything will be happening automatically without you employing any efforts. You need to take initiative to automate the marketing process according to your needs.
Moreover, automation does not mean that you wouldn't have to hire a marketing or sales manager. It means that you can share the workload by assigning repetitive tasks to a trusted automation tool. It is a lot like driving a car. The car doesn't drive until you put the necessary steps into action. Similarly, the car also can't fuel itself. It is the marketing manager who decides which part of the funnel will be handled by automation.
You should plan ahead
In marketing automation, one of the most important things you should do is to plan beforehand and brainstorm with your team first. You can't measure or launch anything without a roadmap which is pre-developed while keeping the risks and challenges in mind. You must have a map in your mind and on paper that can guide you and your team.
Using this map, the automation tool is going to make it easy for you to decide which step should be automated. Is it customer service? Is it sales? Is it email marketing through segmentation and personalization? You will know when you have a plan. Don't forget that these solutions are just tools. You are the person who has to put them into use.
You should learn about the tool
You can't use a tool without knowing its features. Most automation tools in the market offer a free trial version on their websites. Small business owners who deal with budget restrictions can try and see which tool matches their needs. In most cases, the standard implementation time is about 4-7 months in a company.
Once you've chosen a tool, you should take ample time to equip yourself and the team with the proper knowledge about the tool's dynamics so that no mistakes occur during the implementation stage. Make sure the tool provider deals with the software implementation and best practices and guides you through the whole process.
Another tip here is to analyze the customer service of the tool provider. A team which is swift with support responses is going to help you build amazing campaigns while a team with zero or poor customer service can pose a lot of problems for you in the future.
Scoring leads
We know that the customer of today does not need our help in performing research. They don't need to wait for a salesperson to respond to their queries. If you are a small business owner, you already have a lot of competitors in the markets, who may have a larger business structure than you.
Customers search online for all kinds of direction before coming to buy from your page. You can score these leads by nurturing them and educating them before someone else does. Let scoring features in an automation tool tell you and your sales team when to call a person or mail them with a call to action. If a prospect needs more nurturing, the tool will let you know about that as well.
Small businesses evolve with marketing automation
A marketing automation tool is not something to be had by large organizations only. Small and medium-sized businesses constitute a large segment of the marketing automation industry.
Marketo reports that small and mid-sized businesses with roughly $5-500 million in revenue represent the fastest growing MA program adoption segment. You will notice major improvements in your sales and marketing departments and the time required to run these tasks will be halved by automated processes.
Last word
Just like all other business processes, marketing automation is all in the details. It is as good as your craftwork on the campaign. With a proper understanding of the automation tools and their features, any small business owner can improve their marketing process and win more leads.
You can deliver clear, concise results and gain key insights from previous campaigns. The tool makes reports for you and provides you estimates for a higher ROI. You can focus on building strong relationships with your customers while the automation tool takes care of everyday tasks.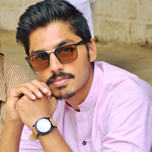 Andrew Patrick is a freelance writer and editor. He is passionate about health, lifestyle and healthcare technology and writes frequently on these topics. A major turning point in his life came when he decided to lose 75 lbs. to regain his health. He holds a Masters' degree in Computer Sciences from the University of Karachi.