Brownie points for working in Social Media Company
When Facebook was launched in 2004, nobody thought that it would be a craze in itself. Being social had a different meaning altogether. Social meant 'hanging out' with people. In real. Facebook changed the whole meaning to that word. Now Facebook meant the new social, where hanging out meant virtually.
Soon twitter and many other social networking sites followed up, thus giving a new career opportunity and direction to the field of media. And people like me who had taken up marketing in MBA, with a view point of doing something creative, are in luck.
When I started working at Ethinos, A Digital Marketing Agency, it was a shift for me. I do not belong to the digital field. Though I was a marketer, but that was Print. From media to digital, people do not see much of a difference, they think it's more or less the same, BUT it's not!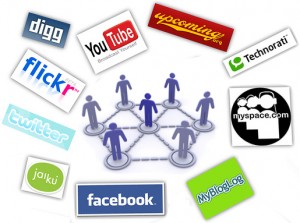 When I took up job in Ethinos to be a digital marketer and a social person, it was a big switch for me. And may I say, it was indeed a BIG switch. This is when I saw Ethinos job vacancy and applied thinking; this is something a little same as what I used to do. But behold, this was something totally different and out of the box of person who had myths about people working as a social and digital marketer in Social Media Agency.
There has to be a new and creative you every day. You have to have new ideas, new thoughts and spunk of working as one. Myths surrounded me like most of the people out there that this is more kind of being online the whole day and get paid to be. I thought what could be cooler than this! And that's when the dream broke. But happily this is as challenging as any other field of media could be, in fact to all of you out there, who think digital and social people do nothing but sit online most of the time and make east money. You are wrong, we work as hard as much as anybody.
You have think out of the box, have the zeal to be creative and more over be responsible for what you have given to the social media.
I and most of us think that Digital Marketing Company is the new trend for searching for jobs. You are online the whole day (what could be better than that huh!) You have the privilege of working in an office, unlike other marketing people. We are marketing people, but with smarter ways. As is it people are trending and dependent so much on social networking sites nowadays, it won't be wrong to say that it is the way how marketing is going to shape in the near future.
So I'm happy to move to a field that only took me to what is suppose to be the new future trend of this world. A Digital Marketing agency scores all the brownie points!! There are innumerous job vacancies now, that asks for only social media personnel.
So here's hoping that all the people out there who think that Social and Digital world is everybody cup of tea. Think twice. Do you have that creative side to be one?
Abhishek is a part of the Ethinos search team and helps client with various search techniques.