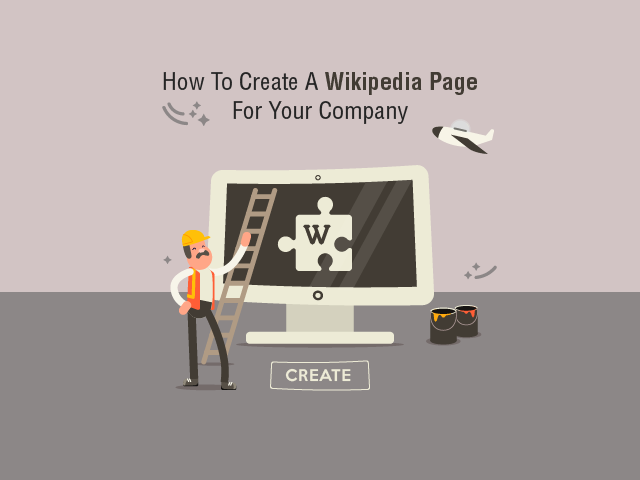 How To Create A Wikipedia Page For Your Company
If you are an internet user, which you probably are because you are reading this, you must have noticed that any Google search will result in its related Wikipedia page being ranked at the top – provided there is a Wikipedia page about the searched topic.
So it is quite evident that creating a page for your company on Wikipedia will mean instant visibility and also the reputation that comes along. Furthermore, a Wikipedia page will allow many users to understand what your business does and how it is done.
How to Create a Company Page on Wikipedia?
Here is a step by step guide for you about how to create a legitimate page for your company on Wikipedia.
1. Create an account
Make sure you actually have an account before you start creating pages. It is always a safe bet because otherwise your IP address gets publicly recorded in the edit history and if Wikipedia finds out that you are messing around with other's articles, they might even block you.
In any case, having a registered account gives more credibility and gaining the trust of the parent website should be your main motto for the page to exist. You can create an account by clicking on the create account in the top right corner.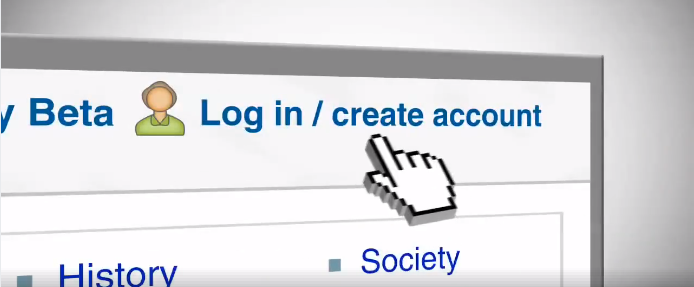 2. Build reputation with Wikipedia
Jumping head on to creating a page is not the best strategy. Start with some authentic edits to prove you are worthy of it.
After you have contributed around 10 edits and have a 4-day old account, you will get promoted to an autoconfirmed user where your edits will be confirmed without much of a review. The more effective edits Wikipedia will see from your account, less will be the chances to get your page challenged or deleted when you create it.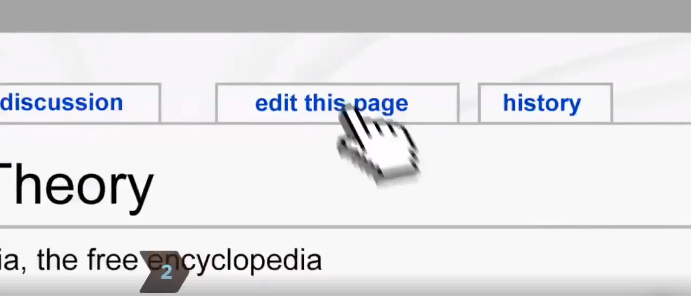 To edit, you will find this 'edit this page' tab at the top. If you only want to edit a small portion, there are links on top right of every paragraph with the words [edit]. It is hard to miss.
3. Decide on your article matter
This is where you remember that Wikipedia is serious business. When you search something, you trust the site to offer you the accurate answer – to maintain the same decorum while contributing as well.
Decide which angle to follow while creating a page for your company. Remember Wikipedia has a notability test to determine whether your submission gets published or not – so your new page must not be a repetition and your company must be doing something unique to get featured.
4. Search for your topic on Wikipedia
To make sure your work is original and first-time, do a quick search on Wikipedia page. Go to the search bar in right-hand top corner, and put in your company's name, for example, 'ACD Enterprise' and see what pops up.

Chances are you will not find any page of the similar name if you are writing about your company for the first time, which will allow you to use whatever information you see fit for the page. Additionally, you will not have to worry about the readers confusing your Wikipedia page with any other page.

This screenshot shows a search for ACD Enterprise, and there is no result of the same name.
5. Create the page
You can see in the previous screenshot that there is a link for 'ask for the page to be created' in the line where it says that such a page does not exist. From there you can directly go to this page where you will find links to create a new page for your company.                  
6. Go to the Wikipedia Article Wizard
When you click on the previous link, it will take you to this page where you will see the basic warnings and instructions that Wikipedia offers you before you create an article that has already been mentioned above.

To create your page, you have to click on the Wikipedia Article Wizard link right above the recently created article's subheading.
7. The Wizard and the Sandbox
When you click on the Wizard link, it will give you two options – to start writing your page straightaway or to practice editing them in the Sandbox first.

For writing your page, you can either write your draft in your device's text editor or write directly in the Article Wizard of Wikipedia. Here is a direct link to the Article Wizard page if you want to skip the previous steps.
https://en.wikipedia.org/wiki/Wikipedia:Article_wizard
8. Give citations
The numbers you see beside the texts of Wikipedia are references to the links from where you got your information. Do remember to put it right citations as this helps in building trust and authenticity with Wikipedia as well as your readers.
While creating your company page, definitely link your website as one of the citation references. Do not forget about other guest sites where you might be having backlinks to your website.
Citations give your Wikipedia page credibility and allow the reader to trust the information available on your page.
9. Submit your page for review
Once you are done with writing, submit your page for review. Wikipedia will check your article, and decide its notability whether it can be a topic for Wikipedia or not. If you pass the test, your article on your Company will be uploaded as a legitimate Wikipedia page on the site.
10. Updating
Your job is not over after publishing. You need to constantly keep the page updated with new information and developments that your company might be going through. It helps maintain transparency as a well honest outlook towards your clients and viewers.
With an internet-savvy generation and details, information and directions available at our fingertips, it has become especially important to have all facets of internet covered. Be it a social media page or a business Wikipedia page; you must have them ready and plump with detailed information about your business for optimal results!
So, keep the points mentioned in the tutorial mentioned above in mind when you create a Wikipedia page whenever you decide to make one!
Anil Parmar is the co-founder of Glorywebs, an organic SEO company aiming to help clients with services like mobile apps, IoT, NodeJS, AngularJS and more. Mobile apps, website themes & WordPress plugins we develop have a common # 1 goal: Keep it as simple as possible for technical as well as non-tech geeks. Find him on Twitter @abparmar99 & say Hi!