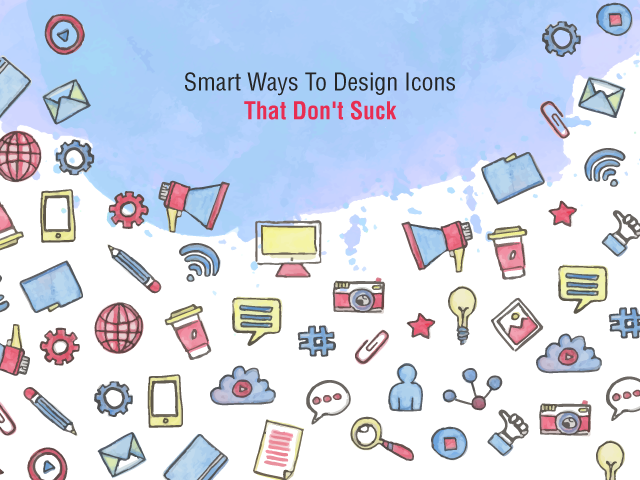 Smart Ways To Design Icons That Don't Suck
Lately, Design has become very important part of almost every online element. Gone are the days of plain and boring web pages and layouts. A good design is not only soothing to eyes, it also helps in more business conversions.
Similarly, this is also applicable on creating icons. Creating an icon can be more overwhelming than creating a logo. This is mainly because of certain limitations in dimensions.
Below are some very important pointers which need to be considered.
Legibility
A legible design whether it's an icon or a logo, is very important. Even if there is no text involved, the icon must be clearly legible so that it can be visually recognized. It should portray the brand and what it's about. For example, the icons on a windows OS desktop clearly show what they are about. This makes it easy to understand even for a new user.
Keep it compact
An icon doesn't need to have images. In order to make a logo visual, you have to show it brand able. You can use a compact version of your Logo or some similar representation. Images can become outdated with time. Also, they are hard to understand with such small sized logo. Though you can represent it in a graphic form in a vector and monochrome style
No words Please
Using 1st alphabet as favicon sounds too cliche. I see many designers doing the same with Icons too. Yes there are a few brands using text in icon but they have the text as a part of their logo. Facebook icon with a neat "F" is a great example.
Bright colors matter
If you really want to ensure you logo stands out among others, you have to use vivid colors so that it stands out well. A bright colored icon definitely stands out and may increase the chances of the tap. This gets very important when there are many other apps with you have to compete with on the same screen
Create a symbol for your brand
Make a symbol which your users are easy to recognize. As I mentioned above, Facebook's "F" logo has become the symbol of the brand. Everyone from a ten year old to someone in 50's can easily recognize it. If you have not created a logo yet, try Canvas's logo maker to get it done in minutes. Later, you can make the same logo compact to display it as icon.
Use Vector Format only
When creating the Icon, make sure to have one in vector format too. Using vector you can easily resize the image without pix-elating it.
Be Prepared for scale
Icons are not only for phones and desktops. In Fact some icons outgrow at so high level of branding, they are used as logo itself. Hence, make sure to keep your icon scale up ready.
A good icon design is no doubt an important part of any app success. Always make sure to design with simplicity yet beautiful design.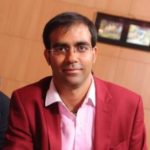 Prince Kapoor is Independent Marketing Analyst and Blogger. While not working, you can find him in gym or giving random health advises to his colleagues which no one agrees on . If you too want some of his advises (on health or on marketing), reach him out at @imprincekapur