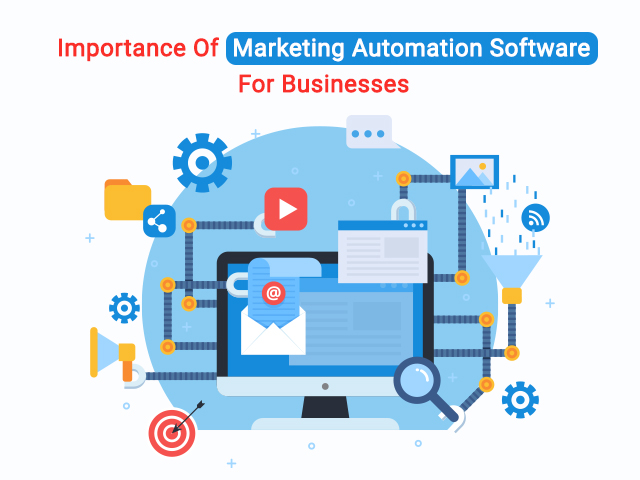 Importance Of Marketing Automation Software For Businesses

Source: PeppyBiz
Nowadays, everything is feasible with a few clicks. Whether it be reaching out to people across the globe or getting stuff delivered at your doorstep. Everything is automated. While automation is quite a buzzword, how does it help your business?
Consider the situation. Imagine that you have a well-established business. One of its core tasks involves sending out bulk emails regularly. Would you like to deploy a complete team towards this task? Well, automation is its solution. With good marketing automation software in hand, you can easily get all the tasks done quickly. 
Automation is indeed like a magic wand. This is the reason why over 50% of businesses are now using marketing automation software to carry out administrative tasks. 
By deploying automation, we do not mean to eliminate manual tasks or employees. A marketing automation software gives a boost to the process of marketing and gives customers a seamless experience. 
But, before knowing how and why marketing automation is important for your business, let us help you understand what is marketing automation?
What is marketing automation?
Marketing automation is the process of integration of time-consuming and iterative tasks. These are not just basic support tools. Rather, they play a key role in streamlining the administrative tasks allowing the team to focus more on business strategies. The marketing automation software eliminates the need for iterative tasks including:
SMS and emails

Social media posts

Content for website widgets

Data management and reports
Marketing automation is on a roll. It is constantly gaining attention and growth. It does not just help the business grow but also plays a key role in increasing revenue. 
Benefits and Importance of Marketing Automation
If we try summing up the benefits of marketing automation in a single line, it is not feasible. There are ample benefits for every business. Whether it is a start-up or a well-established business, both can incorporate automation as per their convenience. When we dig deep down, automation is no longer a luxury. Rather, it is more of a necessity for every business. In a nutshell, marketing automation software plays a key role in the overall business growth. Here are all the benefits it offers. 
1. Lead generation and nurturing
The days of print media and radios are long gone. Everything is digital nowadays. For any business, the foremost requirement is potential and quality leads. The marketing automation software automates all the processes in the buyer's journey. The more there are prospects, the better is the customer base. Not just leads, marketing automation provides a clear and better perspective of customer behavior. 
This helps in better segmentation of leads and allows you to prioritize them. Following this, better marketing campaigns can be run by providing the leads with personalized emails, trigger-based messages, etc. 
Once you have potential leads, the next step is to nurture them. With marketing automation software, you can easily build a strong relationship with customers. 
2. Customer journey personalization
When working manually, it isn't practical to personalize each mail. Even if you try doing it, it will be tiresome. You cannot deploy a complete team just for mailing. It will also be financially draining. This is where the role of marketing automation software comes into play. It provides the correct data and statistics of CTR, clicks on emails, etc. The data gathered allows you to pay close attention to customer's actions and to provide better services to them.
3. Making smart decisions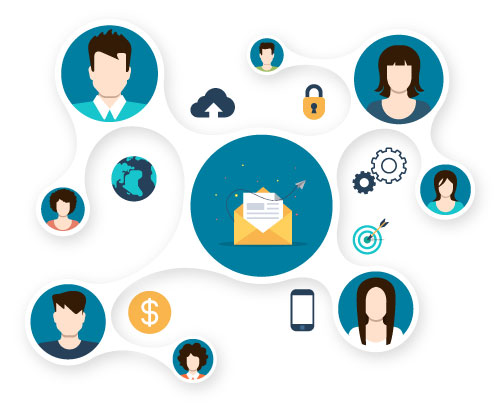 Source: PeppyBiz
Not all marketing automation strategies work for all sorts of businesses. A good marketing automation software is one platform that allows all the data and solutions to be stored in a single place. It is all about embracing the 'big data' hype and assembling all prospects. By conducting regular A/B tests, one can also understand whether business tactics are working well or not. 
4. Bridging the gap between sales and marketing
The ever-growing market demands call for the integration of sales and marketing processes. This not just makes the process easier but also stays on par with the technology. The marketing automation software allows you to generate the leads and close the deals automatically. It eliminates the hassle of taking regular follow-ups, sending emails, making calls, etc. Everything is taken care of. 
5. Building the ideal customer profile
The marketing automation software allows you to create the ultimate customer profile and market the products accordingly. It allows you to get insights into the interest of customers, their stage in the buying cycle, are they potential leads, etc. 
Features of marketing automation software
Before choosing and deploying any marketing automation software, it is essential to look at its features. Are the features compatible with your business? Do you need any add-ons? Is there anything missing? All these factors sum up to create the perfect automation tool for your business. Here are some marketing automation features to look at.
a) Email campaign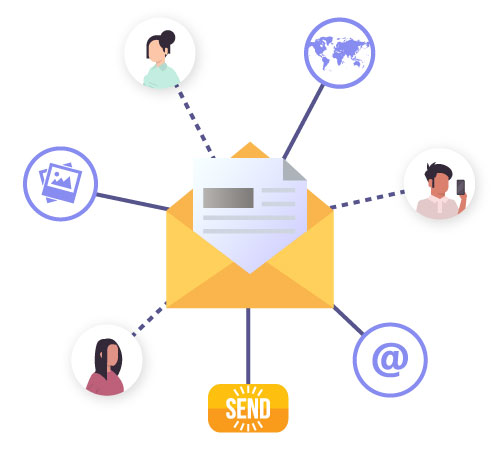 Source: PeppyBiz
To have high CTR and open rates, the personalization of emails plays a great role. The segmentation features allow you to identify the target audience and send them the relevant content. Check how the software works to send out personalized emails to the target audience.
b) Integration of website with CRM platform
The automation software must allow the CRM platform to easily integrate with the website. This allows you to understand customer behavior better. Alongside, it must also allow the integration of social media platforms easily and quickly with your business. 
c) Organized workflow
The bottom line of having marketing automation software is increased productivity and organized process. The software also allows you to create one for a seamless and integrated management process. Further, this workflow should be optimized easily. 
d) Template customization
Nowadays, over 70% of the conversations and business communications are done through emails. So, the software must provide templates for email customization. There should also be pre-designed templates that can be edited quickly and sent out.
The list of features does not end here. There are several others which the businesses must look at. The features vary depending on business requirements, scalability, and type of business. 
Best Marketing Automation Software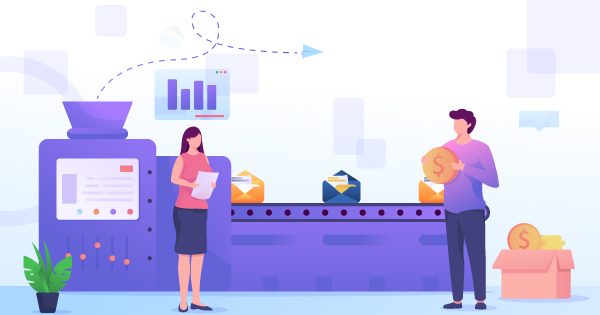 Source: PeppyBiz
Once you know the features for automation software to look at, you must know the list of the best ones to choose from. Here are some of the top ones and their features to look at. 
PeppyBiz
We help you visualize the customer journey to deliver the relevant content to customers. With the marketing automation platform, you can connect the various channels easily. PeppyBiz allows you to set up the software easily and capture leads quickly. The various features on its list are:
Tracking the customer journey

Sending out personalized emails

Conversion of website traffic into sales

Tracking the customer's actions

Automatic product recommendation

Nurturing the new signups

Fostering engagement with customers
Hubspot
Hubspot is the one-stop platform for all the business automation requirements. Right from CRM, marketing to sales, they have everything covered for you. It is a great tool for inbound marketing. Moreover, it works well for the conversion of outbound leads to inbound leads. The customers can choose from the various plans available depending on their requirements. 
Marketo
It is yet another platform that helps you sort the process throughout the customer journey. Right from lead acquisition to advocating the leads, they are there with you at every step.  They offer a free trial and have no charges for set-up. 
Omnisend
It is an omnichannel platform for marketing which works wonders for all e-commerce businesses. They provide you with amazing workflows that help you get started quickly. You can easily integrate your SMS platform, emails, messenger, and others to stay in touch with prospects. 
Active Campaign
It is yet another popular name among the marketing automation software. It is an integrated tool for email marketing, marketing automation, and CRM. They offer flexible functionality for marketing automation. It does not have very simple working capabilities but is great to tackle the business comprehensivity. Even though it will take a little time to get working, it surely is a powerful platform. 
Conclusion
To summarize, to sort out the complex business processes, marketing automation software is to the rescue. Every business has its demands. So, before you opt for any software, ensure that it is compatible with your business requirements. This software is important to upscale business processes and enhances productivity. So, what are you waiting for? Go and opt for the best marketing automation software right away.

Sara is a Content Writer at PeppyBiz. She is not only a creative writer but also paints a beautiful canvas. She makes sure that you are left with no doubt about keeping up with marketing and sales.