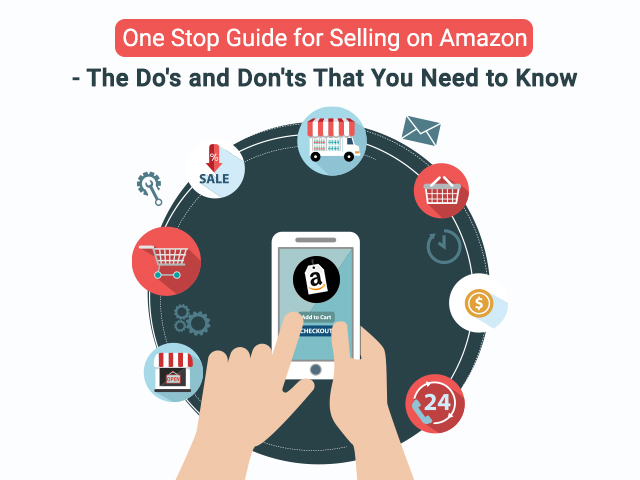 One Stop Guide for Selling on Amazon – The Do's and Don'ts That You Need to Know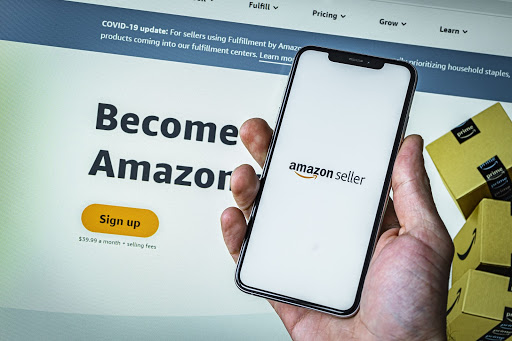 According to the research by Marketplace Pulse, there were over 2.3 million active sellers on Amazon worldwide in 2020. However, only 1% of them are considered "big time" — where they make more than $1 million per year. Less than 10% were able to reach $100,000 in yearly sales. 
This is how fierce the competition on Amazon is. And for you to be in the 1% or 10% market share, it is not enough that you gobble up Amazon SEO tips or sell a wonder product to make you stand out. It is also important to be aware of the do's and don'ts of selling on Amazon. Don't worry, we've got you! 
Here are the effective Amazon selling tactics you can apply and the common mistakes that you should avoid at all costs.
Do show only the product in the main image.
Not only the main image, but all your pictures on the product detail page must only show the product you are selling. No more, no less. Apply a "what you see is what you get" rule on product images.
Don't do anything that would confuse your buyers, like adding another item on the image that is not included in the package. If you do this, you will soon get a complaint to the tune of, "My package was missing an item…" Remember that images help customers decide if a product is right for them.
Moreover, you must ensure that your main image has a white background (RGB 255, 255, 255) and is of high quality. This is because it is the first thing that customers see while they are browsing. The image should be appealing and eye-catching.
Don't create lame product titles.
Please don't. The product title is another element in your product detail page that a buyer first sees. While your images should be eye-catching, your product title must be clickable.
Buyers will only click on a product that they intend to buy. So if a customer is searching for a "rechargeable wireless mouse," then this keyword must be in the product title.
Besides writing click-worthy titles, you must follow Amazon's guidelines, as follows:
Avoid promotional phrases like "50% off," "bestseller," or "free shipping."

The title's length should be less than 80 characters.

Abbreviate measurements (i.e., "in.," "cm," "kg," and "lb").

Speaking of measurements, follow the measurement system of the country wherein you are selling.

Don't use ALL CAPS.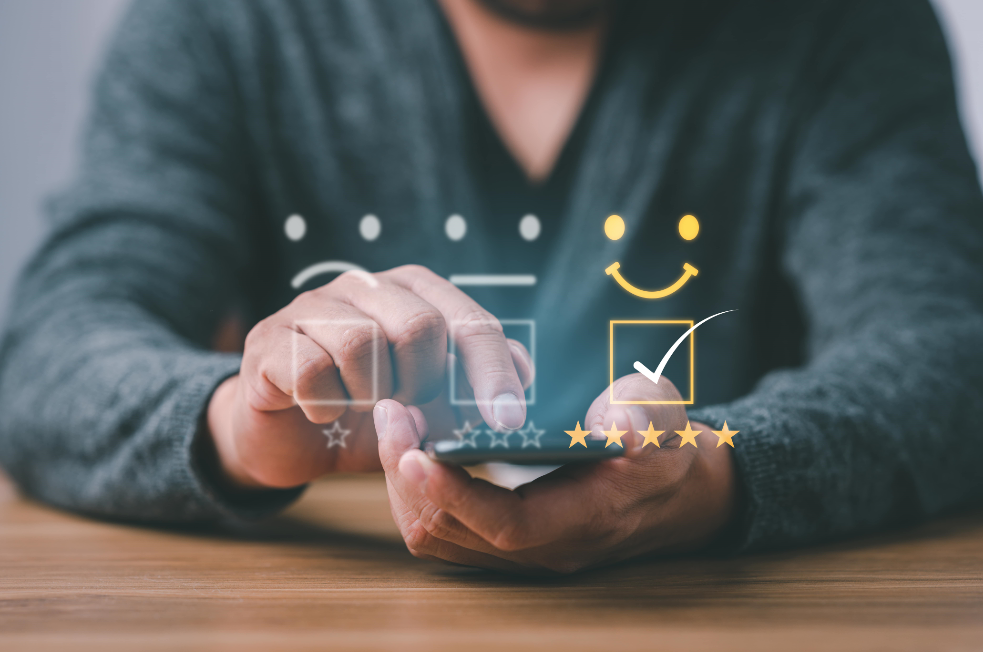 Do ask for product reviews. 
Amazon encourages its sellers to ask for reviews because it is one of the ranking factors that the A9 algorithm considers. However, what Amazon dislikes is soliciting only positive reviews and ratings from customers. It is also taboo to ask for five-star reviews in exchange for an incentive or monetary reward.
But how can you ask for reviews without crossing the line? One of the ways is to utilize the "Request a Review" button on the Order Details page. To access this feature:
Go to the Manage Orders page in your Seller Central account.

Choose an order in the list. You will be directed to the Order Details page.

From there, find the "Request a Review" button on the top right side of the page.
After you hit the button, Amazon will send an email to the customer with a message like this:
Your opinion matters!
Seller [seller name] requests you to share your experience with your recent order with other Amazon shoppers. Please take a moment to review your recent Amazon purchase.
Short, sweet, and direct to the point. 
Don't open multiple accounts.
Do you want to get suspended real quick? Then you should try opening multiple accounts on Amazon. Yes, this is the possible result of such a daring act.
In fact, thousands of sellers were suspended by Amazon last October 2020 because they have violated the multiple-account rule. It wasn't clear exactly how many sellers were affected. But according to Kika Angelic of e-commerce group Seller Union, it was around 1,500 sellers.
But what is the purpose of having multiple accounts? Some black hat sellers want to stretch the limits of Amazon's policies. If one account gets suspended, they would still have "backup" accounts. It is not worth it, though, and Amazon will find out, one way or another.
Do protect your account.
How do you keep an eye on competitors? Besides employing effective selling and marketing strategies, you should be on the lookout for competitors who use black hat techniques.
Examples of black hat techniques include leaving fake positive reviews, false infringement claims, and product listing hijacking. Unfortunately, you don't have all the time in the world to monitor your account 24/7.
You can mitigate this by protecting your Seller Central account and your products. How? Enroll in Amazon Brand Registry, Transparency, and Project Zero programs.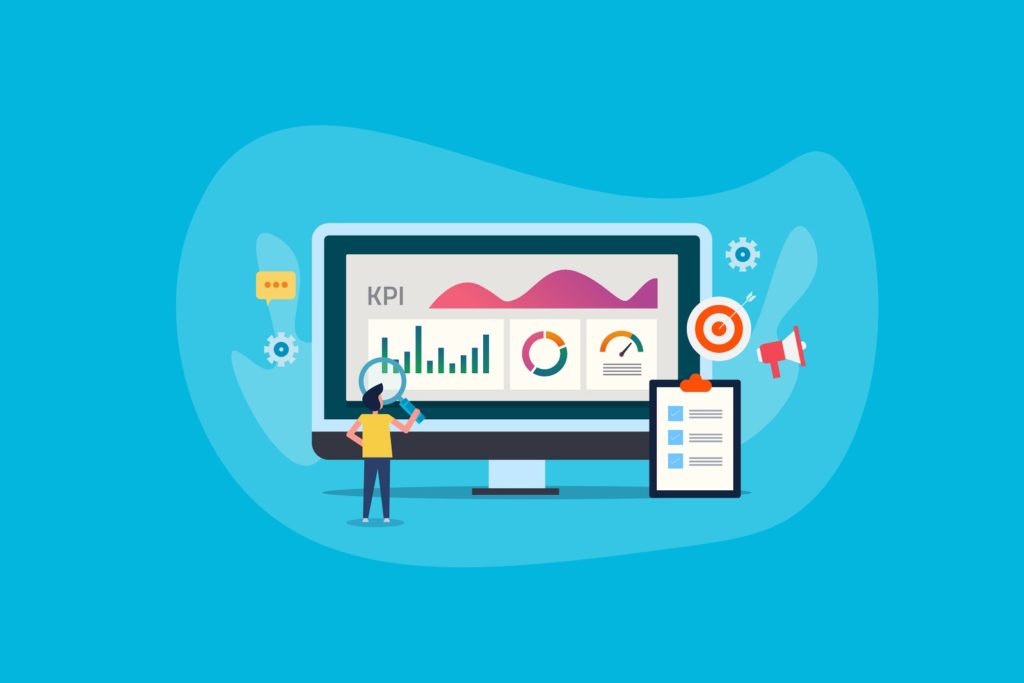 Don't ignore your account health.
How often do you conduct an Amazon account optimization? Does it include monitoring your Account Health page?
What is an Account Health page? It is the page that displays various performance targets that you need to accomplish as a seller. Think of it as KPIs (key performance indicators) or a report card in school. Some performance targets are Order Defect Rate, Valid Tracking Rate, and Late Shipment Rate. 
If you fail to meet the targets set by Amazon, your account might get suspended. This is why you should make it a habit to check your Account Health page before the day ends.
Conclusion
Do you want to start selling on Amazon in no time? You may begin by following the do's and don'ts mentioned above. More importantly, you must abide by Amazon policies at all times and make sure that you provide your customers with quality service. Soon, you will see yourself with the top 1% who make more than a million dollars in yearly sales.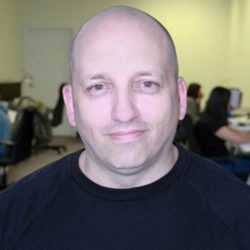 Jayce is the managing director of Seller Interactive, an Amazon full service marketing agency dedicated towards helping brands grow on Amazon. His content marketing expertise has led him to work with brands such as Toyota and GoDaddy, producing content that reached over 20M views in a month. He is on a journey to help D2C brands scale their business on Amazon.