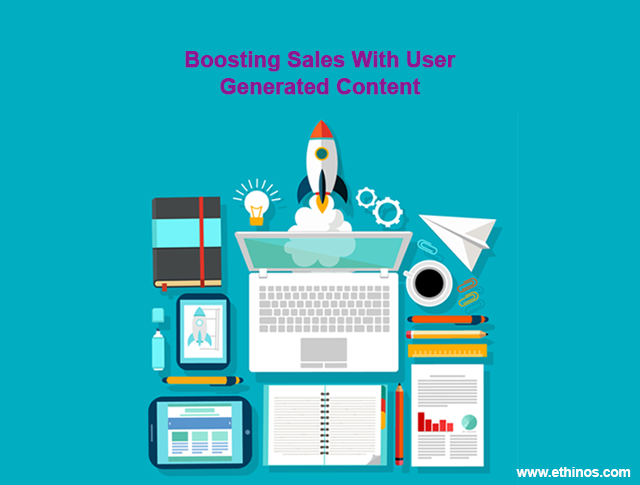 Boosting Sales With User-Generated Content
We've all struggled to increase traffic and every so-called SEO expert has a solution ready for you to purchase it. Granted, online businesses do require a professionally-developed ad campaign in order to increase their conversion rates. However, what most business owners fail to realize is that one of the best ways to promote an online business is through the customers. With user-generated content, business owners have the opportunity not only to market their products and services but also to interact and create a relationship with their customers.
What is user-generated content?
User-generated content refers to content created by the people using your products. Whether it's an Instagram post, Facebook page feedback or a review detailing your business and services, this kind of feedback-based content is generally distributed using social media platforms or hosted on your own blog or a website. The best way to receive feedback and assist in creating user-generated content is to encourage the customers to interact with your brand and share their thoughts by leaving a comment or a review.
What are the benefits of user-generated content?
One of the main benefits user-generated content provides is the social proof. Opinions from other customers are extremely important when it comes to deciding on purchasing a particular product or a service. If a potential customer sees that people are actually benefiting and enjoying what your brand has to offer, they will more likely be inclined to invest their time and resources into your brand. In truth, the average customer has nothing to gain from giving positive publicity to a brand. However, if they do leave a comment or a review, the information they provide is often looked upon as relevant and trustworthy.
No matter how good is the content you're sharing, it can never have the same impact as allowing your customers to express their opinion regarding the products and services you're offering. Furthermore, this allows you to respond to any questions and inquiries your current customers might have while providing potential customers with answers before they've even asked the question. The best example of this will have to be Amazon's reviews section, as customer's reviews greatly influence whether a potential customer will purchase a particular product or not.
Lastly, user-generated content allows for you to build a relationship with current customers. High-value loyal customers already prefer your brand and company, and having the most passionate of them generate content is an excellent way to deepen the relationship and encourage prospective customers to do the same. Professionals from Nirmal Web Designer Sydney recommend that whatever you do, never delete negative reviews, as this will result in customers questioning the credibility of your brand and can only lead to losing both current and any future customers you might have.
What kinds of user-generated content are there?
User-generated content can be divided into four main categories, each having its own pros and cons. These are comments, reviews, pictures, and videos.
Comments are considered as the most basic type of user-generated content. They don't require much work for the business owners, nor are they demanded from the customers in the first place. They simply happen, whether your products and services are good or not and should be viewed as a step in the right direction. Responding to comments is recommended, but only when appropriate and relevant to the brand.
Reviews are ideal when it comes to helping potential customers make a decision whether they should invest in your brand. They raise the credibility and increase trust in your company, even if there are a few negative ones here and there. Not all products and services work for all customers, and having a negative review is perfectly natural, as they make the purchasing process easier by adding a different point of view. This is the main reason why negative reviews should never be deleted.
Branding
Asking customers to take a picture with your product is another way to help potential customers relate with your brand. Although most customers might not like photographing their faces next to a product, you can make the challenge more interesting by having them interact with your product in a certain way and taking a picture or that interaction. If executed properly, campaigns like these can generate a huge amount of comments, likes, tweets, and retweets. Finally, videos are considered as the most difficult type of user-generated content to ask for. As with images, most people don't go around recording themselves in order to promote a product, so it may be best to be creative with the way you ask your customers.
In Conclusion
Once you've decided on the preferred type of user-generated content, all that's left is to test it and if successful, to further promote the content. This is best accomplished by interacting with customers on social media, developing a call-to-action marketing campaign and generally support customers in expressing their opinions. Monitor and analyze both positive and negative content and use this information to improve the shopping experience, build trust with your customers and further develop the relationship with both the existing, as well as any new customers you might have in the future.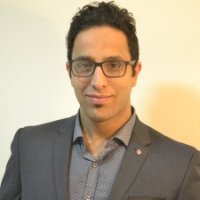 Sam Cyrus is CEO and co-founder of SEO Sydney, a Digital Marketing agency from Australia. Sam is also a creative writer and likes to share his insights on entrepreneurship, business, online marketing, SEO and social media