Role of Digital Marketing in the B2B Landscape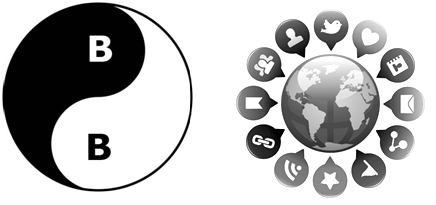 The B2B landscape has undergone a significant transformation over the years. The emergence of digital technologies and platforms has created a drastic impact on marketing strategies. In an information-hungry age, customers are playing a more active role very early on in the sales process.  The role of digital marketing is to address this change in the sales process by reaching the prospects at the right time. Companies have thus modified their B2B digital marketing strategy to include the digital channels like email, social media, content marketing, etc. to establish a strong brand presence and drive lead generation and nurturing.
Digital marketing helps companies meet key marketing objectives in a B2B landscape:
Establish Brand Presence: By reaching the prospects early on with a focused approach, digital marketing helps establish a solid brand presence with the audience. Content marketing is a key strategy that creates a strong impact by supplying information to the prospects and drives demand generation.
Establish a Communication Framework: Digital marketing establishes a communication framework through a multitude of channels like email, websites, search engines, social media, etc. which increases the reach and allows companies to establish an environment where the target audience can interact easily with the company.
Lead Generation and Nurturing: Lead generation can be improved by delivering content and information across a variety of digital channels and networks. Digital marketing enables relevant and focused targeting which ensures that the number of leads goes up. Providing educational content for these prospects can build a product preference early in the sales process, nurture the leads and move them forward.
Analytics, Insights and ROI: Digital marketing provides actionable, updated, insights; analytics, and a large scope for measuring the ROI of the marketing tactics employed. This allows marketers to optimize them and make their digital marketing strategy more effective.
As more and more innovations come out in the future, the B2B landscape will continue to evolve, with digital and social media marketing playing a much bigger role.
Do you think digital and social media marketing will play an important role for B2B in the future? If yes, would you rather do it yourself or hire a social media agency to do it for you? Share your thoughts in the comments!
Rohit leads the enterprise marketing team at Ethinos Digital Marketing (which also means getting out of the way of people doing some great B2B work). He has 5+ years of experience in working with clients right from digital strategy, branding & messaging to strategy for client acquisition, social media, advertising, leadership management. He is an alumnus of IIT Bombay, a huge Star Wars fan and thinks he is Batman! You can connect with him on twitter at @XYPsyche.