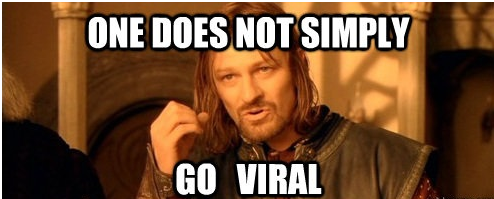 ScoopWhoop – Recapturing Consumer Attention & Brand Love
"How do we make this content VIRAL?"
How many of us have gone through this perilous scenario? The answer, as most of us know is you can't!
A while back, many brands and entrepreneurs started noticing this major shift in the digital marketing paradigm where the need for everything to work great on social, was only if it was viral. Brands would wish there be a viral content marketing machine through which they could constantly churn out viral content.
A group of people sensed this demand and created a business around this concept which had the potential of making any content; be it an article, a video or a post go viral in seconds, called 'ScoopWhoop' – A doppelganger of Buzzfeed. They analyzed the interests and opinions of the readers and created the "Bored-at-Work Network"—fundamentally for people like you and me who after lunch hours look out for amusing and infectious content on social that is shareable and easier to understand, in nature. Whacky lists, GIFs, memes, quizzes are a just a part of the plethora of witty content the platform provides.
As we all know, content creation is just as important as content distribution. The content published on ScoopWhoop is essentially supported by the likes of Facebook who recently changed its policy in terms of the nature of the content published on the platform. The more engaging your content, the higher is the reach.
Now for some statistics,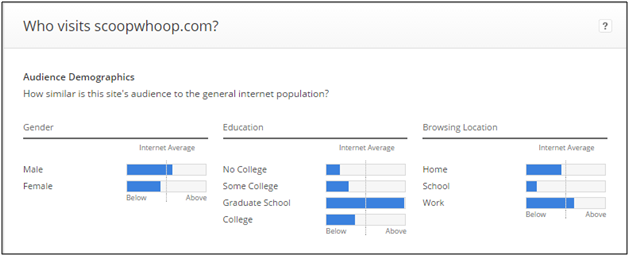 Source: Alexa
Estimated visits per day: 3,366,000 visits / day (Worthofweb) which is immense when compared to its rivals and other Indian news sites
Website — Rank – Total number of visits (India)
ScoopWhoop —-116
Storypick.com —-260
Yourstory.in —-273
Scroll.in —-567
Source: Alexa
Why should your brand leverage ScoopWhoop?
Brands have already got on this bandwagon in various ways. Some brands like to be at the heart of the article while some do subliminal advertising where the content is the king. Snapdeal, Head & Shoulders, CommonFloor.com, Pepsi and Havells are just some of the brands who've hit a home run with ScoopWhoop.
Latest brand to get on with the snazzy platform was GAP. Knowing the eternal bond between India and Bollywood, this international brand leveraged the popularity of the legendary movie 'Kuch Kuch Hota Hai' on ScoopWhoop. This was a perfectly brilliant way to get more views and eyeballs for a content which would have otherwise gone unnoticed.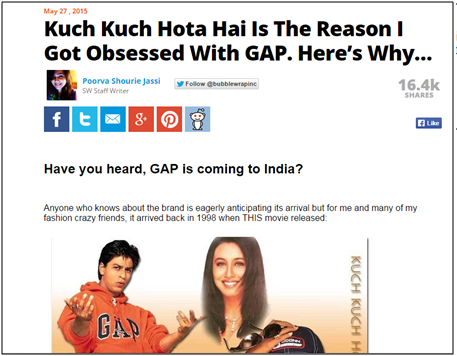 And voila! As we can see here, it received a 16.4K shares!
In conclusion, this branded story telling platform and the likes are doing wonders for folks like us in the time of rising media inflation and depleting value of traditional media in order to communicate with our consumers whilst ensuring reach, visibility, engagement & brand recall.
Let us know if you've used any of these platforms and how your experience was in the below comments.
Swapni is a part of Ethinos social team, helping clients with social media strategies and activities.