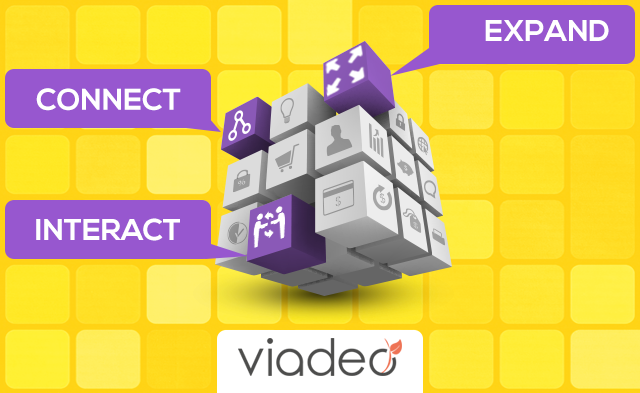 Connect, Interact and Expand with Viadeo
Social media is becoming a huge platform and it will have a great impact on businesses in the coming centuries. It is becoming very important for organizations to stay updated with the social media marketing activities so as to promote themselves on the same.
Viadeo is one of those platforms wherein entrepreneurs, businessmen and managers get a good exposure to the corporate world.
Viadeo was developed in France by Dan Serfaty and Thierry Lunati. These two gentlemen have united the corporate world globally. Viadeo also supports around 65 million professionals together globally. In 2009, Viadeo acquired ApnaCircle with its 300,000 members. Various entrepreneurs, managers, small businessmen are engaged in this website. Viadeo is well established in France with 10 million members, in China covering 25 million members, Africa with 3 million members followed by Russia with a million members.
Viadeo has also come up with a mobile application due to which professional interaction has just got better. Better and relatively quicker access to the application has lead to gaining faster updates of the corporate world.
Why Viadeo?
1.It serves as a social networking platform for businessmen and entrepreneurs to connect with each other
2.It helps in smoothening the recruitment process
3.It offers larger ideas and opportunities for the freshers
4.It enables improvisation of goodwill for organisations
5.It provides multiple training programs
Do you want to brand your company?
Viadeo provides image building facilities to the firms that are signed up with the site. An organization should regularly update its profile with its latest activities and achievements. This will spread awareness of the firm and also encourage healthy competition. Moreover, up-to-date information will attract many customers. Organizations should honestly upload correct information backed by evidences. This will act as an image building activity. Viadeo also has a rating feature wherein a company can be rated easily by the members of the site.
Does Viadeo facilitate the recruitment process?
Viadeo has eased the task of recruiters and also the applicants. A recruiter can easily access an organization's profiles, extract relevant information from them and find out what the organization needs as well as what an applicant needs and accordingly carry out the process of recruitment. An applicant can study the profile of the relevant company and make necessary decisions. Viadeo also provides its members with online training courses, which helps in improvising the skills of a fresher and the people of the business world.
Is Viadeo creating business opportunities and platforms?
Through Viadeo, many start-ups and young organisations are following the guidelines of the surviving firms in the market. Newcomers can easily contact the relevant people through Viadeo. Market research has got a lot easier. Freshers can study the relevant profiles and make the necessary decisions.
Viadeo is becoming a new trend wherein the corporate world is connecting socially. The member organisations are getting transparent with each passing day in order to improve their image. Newcomers are looking up to bigger organisations and are following their guidance. Viadeo is changing the thought process of the corporate world.