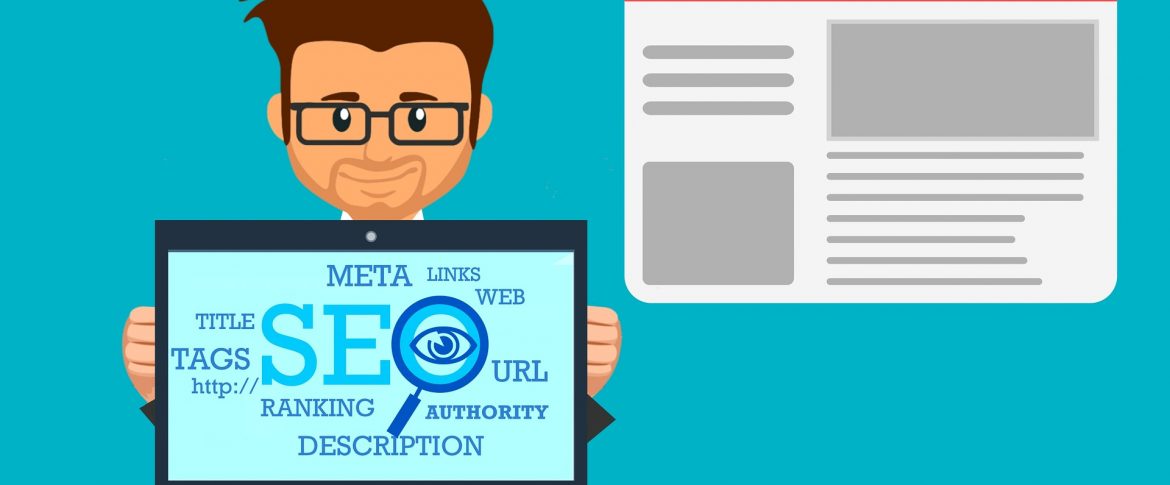 SEO Marketing Is Not Dead But Even More Crucial During Coronavirus, According to Marketing Expert
Right now, human lives are at stake, with COVID 19 being dominant every passing day. Indeed, what started as a minor viral outbreak has now cost thousands of lives across the globe. People are restricted from moving out of their house as that's the only way to combat this disease. Well, SEO marketing is having its time covered as well. For some people, SEO marketing is dead. But, if you watch closely, you get to realize that SEO marketing is not at all dead but even more alive during this crucial coronavirus time.
With online shopping being the only medium to get your daily lives running, brands are working more to improve their online market at this stage. They can't get any revenue from their retail stores, which leave them to rely on their online platforms even more than ever! So, with COVID pandemic all around, SEO marketing is working even harder and more than ever.
Dealing with home shopping trend:
Multiple videos of various cities and countries portray the deserted look of the roads. In case the outbreak takes bigger shape, then SEO marketing grows with a shift towards online purchases even more. People won't take the risk of leaving their houses to visit the nearby grocery store or clothing aisle. Therefore, the only way to get their necessities covered is by shifting gaze towards online shopping. With everyone under house arrest now, SEO marketing is surely going to grow and improve its scale.
Brands always care towards SEO during this pandemic scenario:
As most of the organizations are planning to remain relevant for target customers throughout this pandemic, a more robust SEO and content marketing presence become crucial. As the retail stores have to shut their doors forcefully, e-commerce and digital advertising have taken the forefront. Right now, customers are entirely shifting their buying activity towards online segments. Therefore, brands are looking forward to SEO more to stay in touch with their potential customers.
In some parts of the world, like in France, around 45% increase is seen in online supermarkets. There has been a jump in the online fashion sector as well by 6.1%. Moreover, online pharmacies have grown by 15% since March 13th. The USA market is following the same trend, and it has turned global these days.
People and their information gathering:
COVID 19 is keeping millions of people isolated. Therefore, content, right now, is becoming way more important than before. There is always a demand for premium quality content for marketing and also to keep people informed of what's going around. Therefore, it is vital to stick to the SEO marketing world right now.
This is the prime time to receive higher ranks as people are searching for information more than ever. Now, the brand's potential clients have enough time to surf the web as they are staying at home more.
It is also quite possible for you to minimize the existing content marketing investments right now. For that, you need to reuse and then reform the older content into something new.
Some brands are even working hard during such crises. The primary goal is to turn their blog posts into e-books and even to change their articles into webinars. So, this is time to seek older content and update the same.
Use SEO marketing to compact COVID impact well:
Due to this COVID attack, most people have to reconfigure their existing business. For that, there are multiple powerful tools available to help businesses thrive at this crucial stage and resume their old business count. But, they can easily spend less on their current advertising budget. There are some proven ways to use SEO marketing from www.seosingaporeservices.org to attract a healthy and wiser client base.
COVID and its impact on search traffic:
During this outbreak, internet use has skyrocketed. However, this internet use will not refer to online searches only. Along with it, it acts on various activities like virtual meetings, electronic transfer, mobile apps, gaming, movie streaming, social media, and so much more.
Dealing with business financial assistance:
Even though it might not be an SEO task, but this stage proves to be crucial for every business. The primary step in here is to ensure that businesses will have customers later when the storm is over. For that, business owners must take some proactive measures to maintain business functions well.
The SBA disaster loans can prove to be a helpful hand at this stage. SBA offers lower interest-based disaster loans for all business types.
These loans are much preferred to repair or even replace some damaged items such as machinery and equipment, real estate, personal property, business assets, and even business inventory.
The AD grants from Facebook:
Right now, Facebook is doing its part to help businesses as well. It is currently presenting $100M in ad credits and cash grants for around 30,000 small businesses in more than 30 countries. There are not many details about it right now, but will soon be published by this social media networking giant. The smaller businesses can apply for the grants by clicking here.
Staying connected with customers through social media:
Everyone is dealing with the impact of the COVID outbreak. So, everyone is taking precautionary measures by staying at home. So, this is the time to show empathy to the needful people and help them out. This is also the best time for brands to stand out by lending a helping hand. More people are now stuck on social media to scan some new updates and stay connected at this isolated stage.
Brands are even using their businesses to contribute food and water to needful areas and assisting older adults with grocery shopping. They are furthermore promoting better deeds with SEO marketing to help build a proper brand.
Therefore, even with this pandemic outbreak, SEO marketing is always on the rise. It is needed way more this time than ever, to help people stay connected.