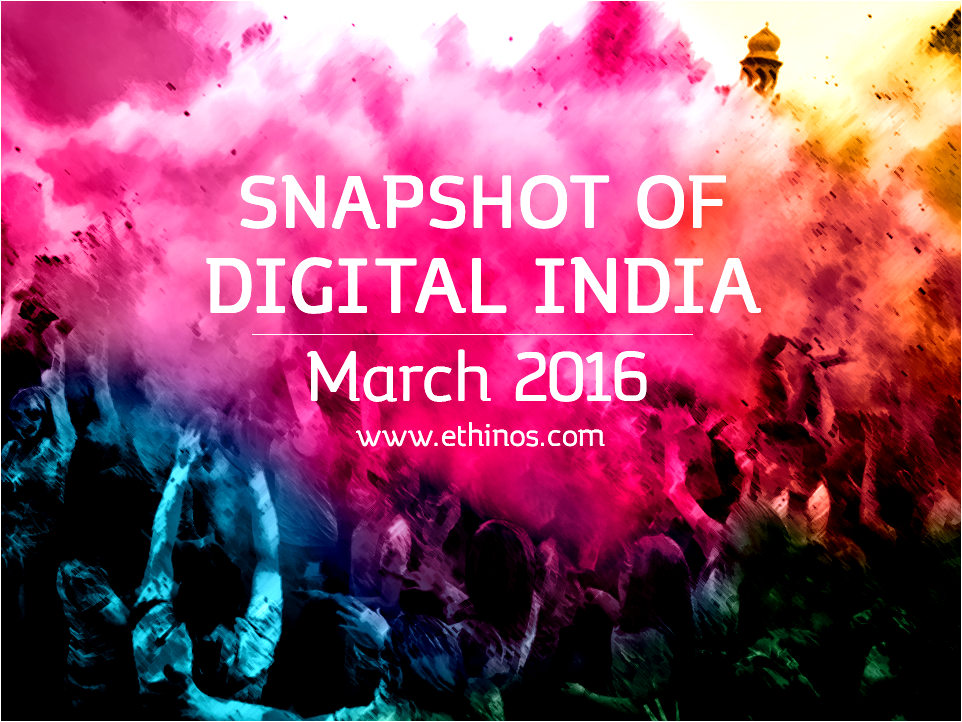 Snapshot of Digital India- March 2016
Holi is just around the corner and the festival of colors is indeed a symbol of unity in diversity in India. While we all have diverse choices, our ultimate aim is to have a close-knit world and that's where the World Wide Web plays a crucial role. As we continue to follow our tradition, here's another Snapshot of Digital India. Looking through the crystal ball, our report gives out some fascinating facts about digital transformation in the past quarter.
Some interesting highlights from the March 2016 report are mentioned below:
• Telecom subscribers cross the 1 billion mark in India.
• India has the 2nd largest internet user base in the world with just 28% penetration.
• Rural India is still digitally unexplored with just 12% penetration.
• Next set of new internet users will predominantly be Non-English speakers.
• People are expected to shift from 2G to 3G and 4G services in the near future.
• Data usage has the highest share of the consumers' wallet.
• Smartphone penetration is on an increase.
• While overall time spent on apps has jumped, the Global App Retention Rate has dropped.
• There is a huge gender gap when it comes to internet users and social media users in India.
• India is amongst the top 5 countries as far as internet user base is concerned, especially for top social media platforms with low penetration. This has drawn Mark Zuckerberg's attention on focusing on the Indian market.
• Indian video consumption pattern is largely influenced by adult content.
Do you have any stats to add to this? Any inputs/suggestions are most welcome. Punch in your feedback in the comments!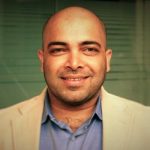 Marketer, Maven, Mentor. 3 Ms that define Siddharth Hegde, a.k.a. Sidd, Managing Director of the effervescent and ebullient Digital Marketing Agency, Ethinos. He tucks in over 18 years of sales & marketing experience under his belt, gathered from Fortune 500 and other inspiring companies that he has worked with. Sidd is a technology zealot since almost two decades, keenly tracking the interplay between technology, design, and usability across products and services. He brings to the table an industry understanding & background in digital strategy formulation & implementation. In his free time, he enjoys sailing, scuba diving, white water rafting, trekking, and seeking out the outdoors.