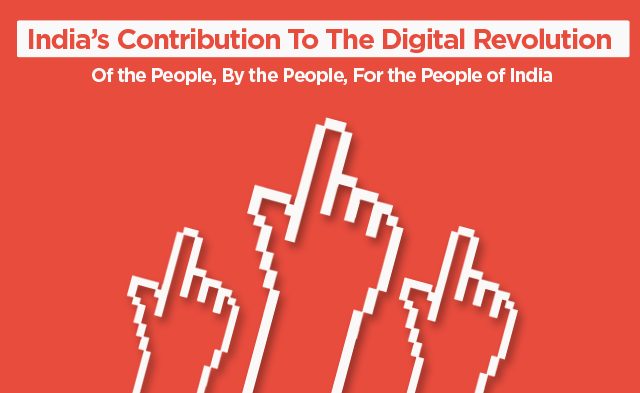 India's Contribution To The Digital Revolution – Of The People, By The People, For the people of India
More than a century before the #MakeInIndia trend started, Indian businessmen started manufacturing products and offering services within; some with and some without technological collaboration with foreign companies. Perhaps some people were not as awed by them as their foreign counterparts were. But that didn't stop Indians from starting new companies.
While many have adapted the trend of starting an online business, only few have managed to standout from the crowd; major reason being delivering successful digital marketing strategies and customer service. Below is a list of a few Indian start-up ventures that have set out with the belief that Indians deserve more and better services, content and accessibility to express their ideas and thoughts. They have boldly pitted themselves against global giants of the likes of Google, Facebook, Twitter, etc.
Poolwo: A social networking site created by a company based in Kerala. It was launched by Shashi Tharoor, on 7 January 2014. Registered members can share and read blogs, articles, news, and even browse photos and videos.
TrulyMadly: Touted as the Indian Tinder, Truly Madly started in 2014. Very similar to Tinder, TrulyMadly helps you find singles trotting around you with the anticipation of soon becoming un-single (it's a term they use). Getting on to and getting started with TrulyMadly is a bit time consuming as it encumbers users with quite many steps to be completed before they can actually start using the app. But once you log in, it's a simple process of going through the profiles and liking or rejecting them.
TrulyMadly teamed up with All India Bakchod to create 'Creep Qawwali' which has been viewed 1,433,005 times at the time of penning this blog. They also roped in film personality Aditi Rao Hydari for its brand promotions.
Mooshak: The internet was buzzing with phrases like 'India's answer to Twitter', 'India's Twitter', 'Indian Twitter competitor' during the launch of Mooshak. Unlike Twitter which has a 140 character limit, Mooshak allows 500 characters in one post (more than 3 times the Twitter limit) to help those afflicted by verbal diarrhoea. The service claims that it's Twitter+WhatsApp (microblogging + messaging) in one service.
InstaLively: The world is going real-time. It's the era of personal broadcasting, ushered in by the likes of Periscope, Meerkat, YouNow and many more. Add to that an Indian start-up called InstaLively.
InstaLively is an app that lets you share your broadcast to Facebook, Twitter and even YouTube. The app is simple and easy to use with a minimum learning curve. Its claim – flip your phone to landscape mode to go live; it's that simple. Just type in what you are seeing, select the platform to share your feed, and hit that 'go live' option.
Few months ago, the Indian Super League Football franchise, 'Delhi Dynamos' signed up on the platform, and as an exclusive deal will stream their behind the scenes coverage exclusively on the service.
The question – Should brands be looking at these seriously? The answer – Yes. Firstly, it's good to see the Indian start-up space buzzing with companies trying to fill in the gap and provide a regional flavour to the whole networking scene. Secondly, you may or may not find the audience on these platforms, but there's always a first-mover advantage and an opportunity to be noticed for an innovative use of the platform, which in turn can help you gain audience. Also keeping up pace with technology, you can find many agencies in India providing mobile app development services. Before hiring them, one should be clear that a particular application is going to provide value to its audience. In the hindsight, successful app marketing, excellent customer service and needful development in later stages will eventually help the business grow in leaps and bounds.
Surely there must be many more Indian start-ups waiting to be discovered, so If you know of any others in the social networking space, do comment on this blog post. And if you liked what you have read so far, show us some love and share it within your network. You can read more posts on social media here.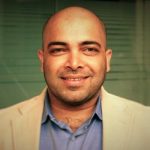 Marketer, Maven, Mentor. 3 Ms that define Siddharth Hegde, a.k.a. Sidd, Managing Director of the effervescent and ebullient Digital Marketing Agency, Ethinos. He tucks in over 18 years of sales & marketing experience under his belt, gathered from Fortune 500 and other inspiring companies that he has worked with. Sidd is a technology zealot since almost two decades, keenly tracking the interplay between technology, design, and usability across products and services. He brings to the table an industry understanding & background in digital strategy formulation & implementation. In his free time, he enjoys sailing, scuba diving, white water rafting, trekking, and seeking out the outdoors.