Social Media 2013 – Hot on Twitter and featured by Slideshare!
It's the first quarter of 2013, and everyone has turned soothsayer! Everyone's busy analysing data, looking for patterns, trying to figure out and predict what 2013 is likely to throw up for digital marketing, social media, and the World Wide Web in general!
If you've been reading up and keeping track of these predictions, surely you know that social media is only going to get bigger and better. And to make sure your initial brush with social media hits off on the right note, we've made Social Media – 2013, a presentation on social media numbers, platforms, strategy, case studies, and predictions in 2013!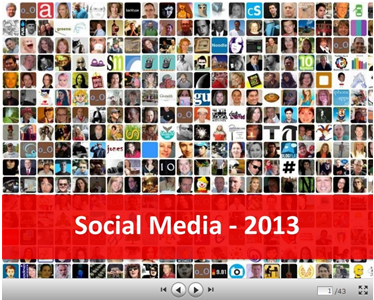 This will help you understand social media marketing better and get a fair idea of what you need to do in order to leverage it for a more sound and effective digital marketing strategy.
With more than 35 percent of the world's population (2.5 billion out of 7.067 billion) connected via the internet, you really can't afford to ignore online marketing!
Add to that the 6+ billion mobile connections and you'll realize the massive opportunity digital marketing holds!
So go ahead, take a look at what social media is, which platforms you should be on, what strategy you should follow, and some case studies to make the picture clearer.
P.S. – If you're still looking for a reason to read through, Social Media 2013 has been featured on the homepage and also been declared 'Hot on Twitter' by Slideshare!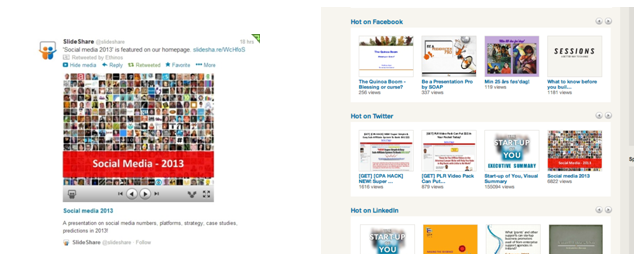 You can let me know what you think of it in the comments!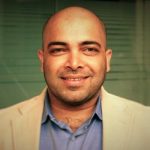 Marketer, Maven, Mentor. 3 Ms that define Siddharth Hegde, a.k.a. Sidd, Managing Director of the effervescent and ebullient Digital Marketing Agency, Ethinos. He tucks in over 18 years of sales & marketing experience under his belt, gathered from Fortune 500 and other inspiring companies that he has worked with. Sidd is a technology zealot since almost two decades, keenly tracking the interplay between technology, design, and usability across products and services. He brings to the table an industry understanding & background in digital strategy formulation & implementation. In his free time, he enjoys sailing, scuba diving, white water rafting, trekking, and seeking out the outdoors.